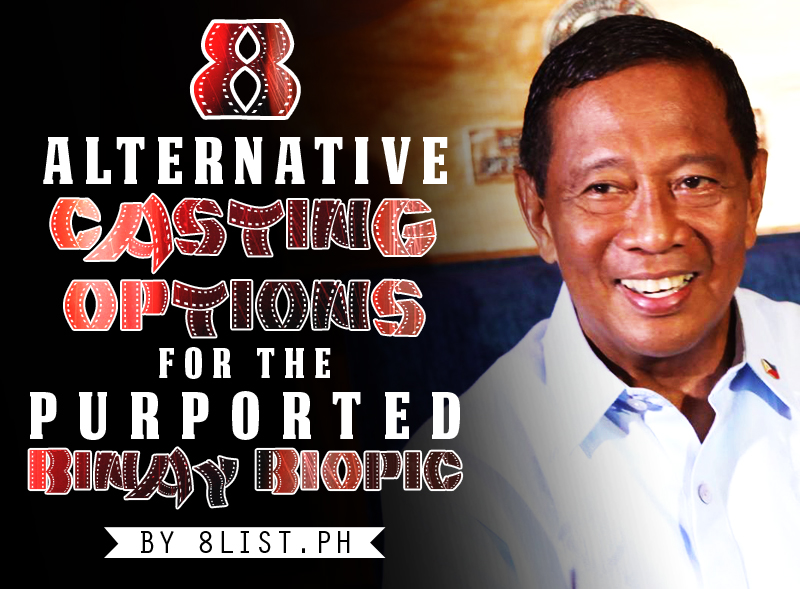 Vice President Jejomar Binay recently announced that he wants Alden Richards—one half of the Twitter-reigning noontime love-team, if you've been hiding under a rock—to portray him if ever a movie about the politician ever goes around in cinemas.
Well… Alden is not exactly the appropriate actor in mind when it comes to playing the VP's character. Aside from the unmistakable dimples and those irresistible eyes, Alden (with his love interest Maine "Yaya Dub" Mendoza) will not be endorsing any politician for the 2016 elections.
Here are actors who can play the major roles in this meaningful and interesting biopic:
8. Yaya Dub as Elenita Binay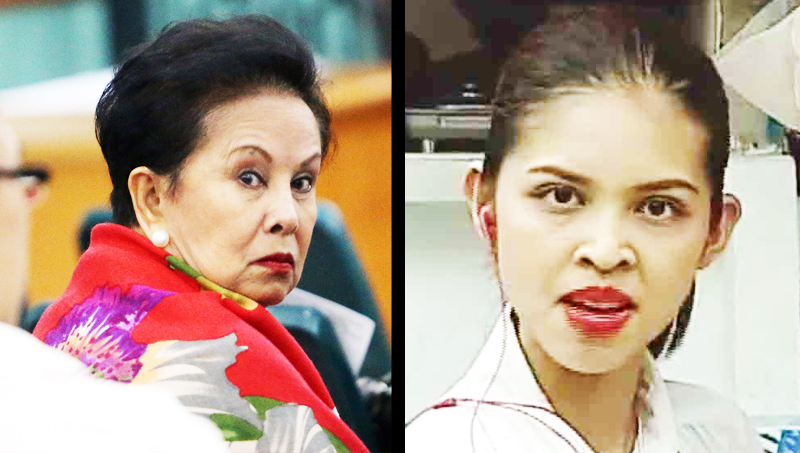 The Character: Behind every man is a great woman
Hey, it almost fits! If Alden does play as the VP, then surely Yaya Dub is the one and only appropriate partner for him. Also, Elenita Binay and Yaya Dub are rarely seen talking on TV so it could actually work.
But wait… Yaya Dub isn't even allowed to see Alden. So how are the two going to play the VP and the Second Wife if they aren't even going to see each other?
7. Randell Park as Kim Jong Un as JunJun Binay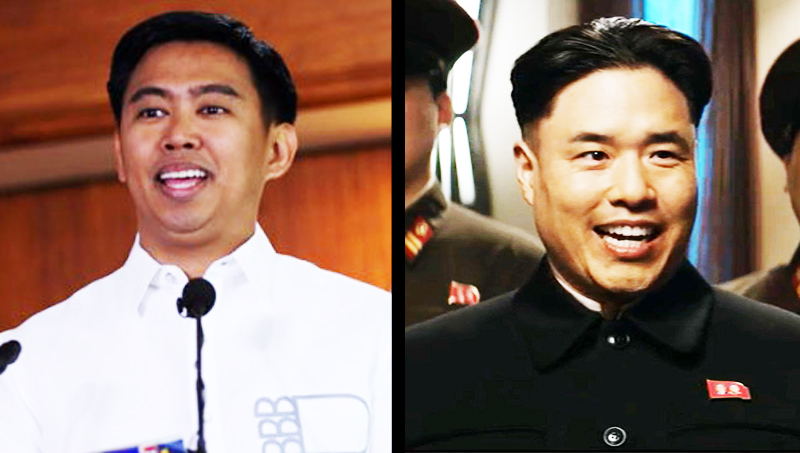 The Character: The controversial politician
Hey, it almost fits! It seems Junjun Binay and North Korean Leader Kim Jong Un have A LOT in common.
But wait… Since Kim Jong Un doesn't have plans of retiring any time soon, The Interview's Randall Park is the closest bet. It's like being in his own shoes, just add a layer of foundation on, and another, and another…
6. Jennifer Carpenter as Abigail Binay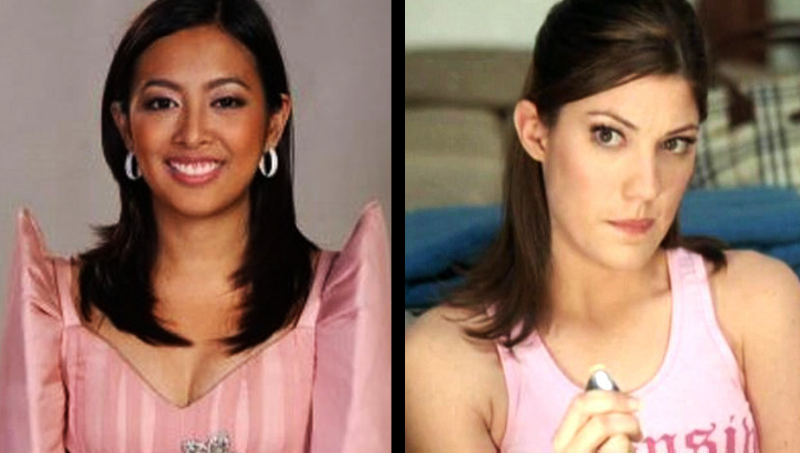 The Character: The other one
Hey, it almost fits! Most known for her role as Lisa (or that other friend) in White Chicks, Jennifer Carpenter has a little bit of resemblance to the other Binay daughter if you squint your eyes right. Plus, they're an expert in ghosts (if you know what we mean).
But wait… Unlike Jennifer Carpenter's most memorable role as Emily Rose, Abigail Binay isn't exactly possessed in any way, except for, um, "possessions."
5. Taraji P. Henson as Nancy Binay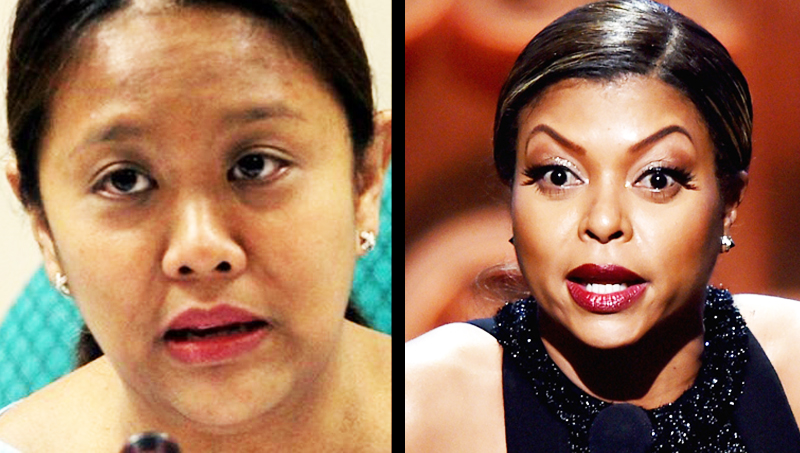 The Character: The comic relief
Hey, it almost fits! Nancy Binay and Taraji P Henson share a common bond—they've both been around for a while but have only become really popular (or famous, in Nancy's case) recently. Plus, Taraji can definitely pull off the taray look and make you ROTFL.
But wait… At least Taraji's character from Empire, Cookie Lyon, took the fall for running her husband's drug dealing business. Will Nancy Binay also take the fall when their cases don't turn out well?
4. Sweet Brown Wilkins as Nancy Binay
The Character: The one who doesn't have the time
Hey, it almost fits! Kimberly "Sweet Brown" Wilkins ain't got time to collect things in her house during the fire, so did Sen. Nancy Binay when she forgot to collect experience before running for senator.
But wait… The senator did have time to do one thing: bake cakes.
3. PNoy Kalokalike as PNoy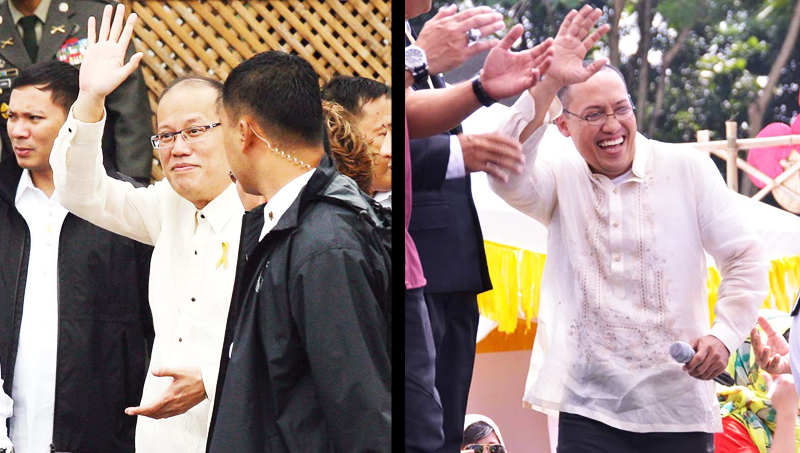 The Character: The nemesis
Hey, it almost fits! President Aquino is bound to appear somewhere. So let's all give the PNoy Kalokalike his time in the spotlight and let the fun begin!
But wait… Unlike the real PNoy, the Kalokalike just doesn't have that PNoy "authentic" sympathy everyone so admires.
2. Terrence Howard as VP Binay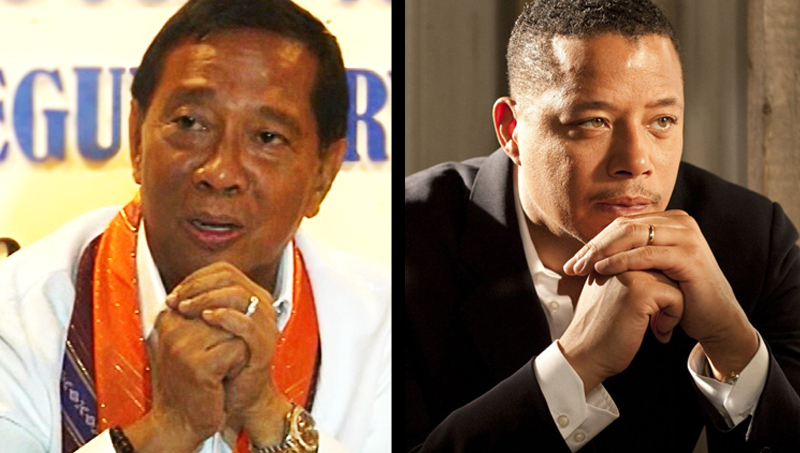 The Character: The one who always plays the bad guy
Hey, it almost fits! Looking at Terrence Howard's filmography, he's played plenty of bad guys. And he's great at it, too. In recent news, the VP has been caught in the dark side of the moon, getting involved in scams and whatnot.
But wait… Terrence Howard was only acting when he was playing the bad guy. Is VP Binay acting, too?
1. Denzel Washington as VP Binay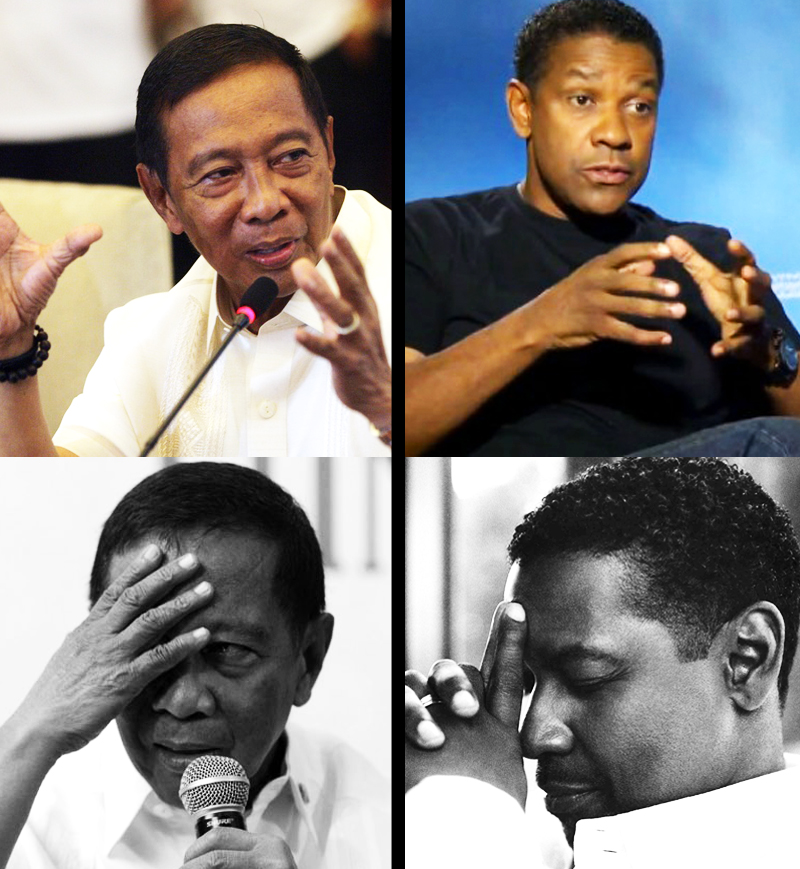 The Character: The badass who has done a lot and gets away with it every single time
Hey, it almost fits! While Denzel Washington and the Vice President share a few familiar poses, the two also share a lot of roles. Denzel was once an equalizer, a protector of the Bible, and even an ex-CIA agent. Binay is the vice president, the chairman of the Housing and Urban Development Coordinating Council and a member of the Cabinet.
Who's your peg to play Binay's character? Share your thoughts and comment below!