The coronavirus might have taken away our freedom to entertain ourselves with concerts and gigs but as the old adage goes, "If there's a will, there's a way," and with technology better than ever, there's definitely a way. When you're feeling gloomy, here are concerts and jamming sessions by local artists you can watch. Crank up the volume, let loose a little, and dance at home like there's no tomorrow!
UDD
UDD (formerly Up Dharma Down) is one of the bands that remain to be a pillar of OPM since they formed in 2004. Their recent album, UDD (2019), followed Capacities which was released 7 years prior. For fans, that's 7 years of waiting but it's also 7 years of near-perfect concerts and gigs nonetheless. Their Facebook Live concert hosted by Gabay Kalikasan featured songs from their latest album such as "Never" and "Tambalan", as well as the classic track "Tadhana". 
3D: Danao, Dancel, Dumas
After doing their own 20-minute mini FB Live concerts, Johnoy Danao, Ebe Dancel, and Bullet Dumas join forces to sing the heartbreak anthem of majority of indie-loving millennials. Their online live rendition of Sugarfree's "Burnout" still managed to soothe and at the same time break thousands of hearts.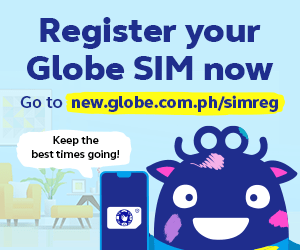 Ben&Ben
Ben&Ben simultaneously did an international launch of their new single "Doors" and did a COVID-19 fundraiser through their YouTube live. The setlist included crowd favorites "Araw-araw," "Maybe the Night," and "Pagtingin," and, of course, "Doors." The 9-piece band never disappoints everytime they deliver performances and this one was no exception.
The Ransom Collective
LIVE! The Ransom Collective x Mustard Music FB sessions

Posted by The Ransom Collective on Wednesday, April 8, 2020
Other than giving us a relaxing time listening to their songs, The Ransom Collective's FB live session proved that the group sounds even better and dreamier live. Their songs serve as a great mood changer now that we're locked in our homes.
Unique Salonga
Earth Day Sessions Live VOL 2 with Unique Salonga

Another weekend treat brought to us by Gabay Kalikasan's Earth Day Sessions. Here's Unique Salonga to serenade our homes tonight! For donations, send at: tinyurl.com/anticovid19pinoy and http://health.smartStream Unique's new album Pangalan: on spotify and other streaming platformsLike and Share and comment an idea or small things that can help save planet earth, for a chance to win a Gabay Kalikasan Shirt and Tote Bag.#stayhome

Posted by Gabay Kalikasan on Saturday, April 18, 2020
Fresh off the launch of his sophomore album entitled Pangalan, Unique Salonga delivered a raw, simple online concert with nothing but his voice and his guitar to serenade thousands of viewers. Think of it as stripped, acoustic versions of your Unique favorites. The lineup included songs from his new album, "Huwag ka Sanang Magagalit," and "Pahinga" as well as old favorites such as "Sino".
Shirebound and Busking
We fell in love with Iego Tan aka Shirebound and Busking when we first heard his song "Waltz of Four Left Feet." After that, it was easy to see he had so much to contribute to the OPM scene. His FB live concert is part of "Andar Sining: Pasada sa Pagkalinga," a series of sessions by Pinoy artists for the purpose of racking up donations to help our mechanics, drivers, and operators. Helping fellow Filipinos is the priority and hearing Iego Tan's voice is just a great bonus.
Sandwich
Help us raise funds for 10,000 food packs with CIMB Bank Ph for Rise Against Hunger Ph.CIMB FB Page: www.facebook.com/CIMBBankPHDownload the App: http://bit.ly/CIMBBankPHapp Program Mechanics : https://bit.ly/CIMBRiseAgainPH

Posted by <S>andwich on Wednesday, April 15, 2020
Jam with Sandwich for an hour as they sing hit after hit. Their FB live session is to help raise funds for 10,000 food packs with CIMB Bank PH for Rise Against Hunger PH. But if you missed that session, don't worry, every Sunday they're going live to jam with everyone and hopefully keep the blues at bay. Just don't forget to visit their page!
Barbie Almalbis, Christian Bautista, and Josh Villena
Your favorite homegrown acts LIVE in Parangal, Bayanihan at Samahan – We Heal As One". Please enjoy season one, episode one of this multi-station and multi-artist collaborative online concert featuring Barbie Almalbis, Christian Bautista and Josh Villena of Autotelic. Hosted by FM1's DJ Therese. #FM1PH #FM1DAVAO #CapitalFM2 #RP1 #RP2 #WeHealAsOne

Posted by FM 1 Philippines on Monday, April 20, 2020
The Philippine Broadcasting Service just launched a musical get-together entitled "Parangal, Bayanihan at Samahan – We Heal As One." It aims to honor frontliners fighting the war against the COVID-19 pandemic. The program is aired every 5 p.m. at FM 1 Philippines, FM 1 Davao, FM 2 Philippines and Radyo Pilipinas and is hosted by DJ Therese.
The first episode featured musicians Barbie Almabis, Christian Bautista, and Josh Villena from Autotelic in an hour-long jamming session. We can't wait for Episode 2!
Which local act are you waiting for to host an online concert?