Everyone went through a Wattpad phase. Come on, don't deny it. You've spent some nights curiously browsing through stories written by anonymous aspiring authors and some of them were actually good. Remember The Kissing Booth? She's Dating the Gangster? Diary Ng Panget? Talk Back and You're Dead? These had millions of reads on Wattpad and were so successful that they caught the attention of book publishers and even went on to be adapted into movies and TV series.
With Wattpad, every plot imaginable is possible and every aspiring writer is free to publish. This is largely why the site is still popular among teenage Filipinos to this day. If you've outgrown the "Wattpad phase," good for you, but for the younger generation, the site and its stories are still thriving. It has even spawned a slew of new writers who, for every update, climb the charts of trending topics on Twitter. Here are just some of the stories you need to read:
4reuminct's University Series

You might be familiar with the author, Gwy Saludes, who goes by the pseudonym 4reuminct on Wattpad and Twitter. She is a 19-year-old college student whose hilarious Twitter-seryes catapulted her into popularity back in 2019. Her stories, which back then mostly had the loveteam KathNiel as characters, evolved into longer novels published on Wattpad.
Gwy has two Wattpad series: the Assault Series which is an action story, and the well-loved University Series which is on-going and has characters from the top schools in the Philippines. If you're a beginner with her works, start with the latter, it's full of funny scenes and kilig moments.
Maxinejiji's He's Into Her Series

Boasting of a 2.6 million following on Wattpad, Maxine Lat has established herself as a favorite among Wattpad fans. In fact, some of her works have been published under Life is Beautiful Creatives and she is currently promoting her self-published book entitled Moon.
Maxine's He's Into Her series was first posted in 2013 and since then, she has taken her readers into a rollercoaster ride of emotions. The series, which spans 3 Wattpad books, tackles romance, friendship, bullying, character development, and more. It's exceptionally well-written and spans 240 chapters combined. Quite a feat but once you start, you won't be able to put it down.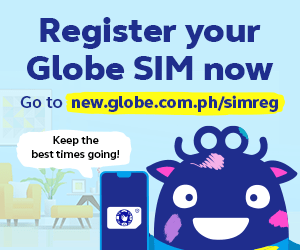 Jonaxx's Until Trilogy

Would it even be a Wattpad must-reads list if veteran author Jonah Mae Pacala aka Jonaxx isn't included? She has more than 20 titles published on Wattpad (seriously, this girl never runs out of ideas!) and a loyal following of 4 million followers. Her Until trilogy is visited by thousands of readers monthly (mostly re-reading) and even her character's birthdays are celebrated on Twitter. The Until trilogy introduced us to the wacky but cool family of the Montefalcos, how they handled a love story that was bound to be a crisis, and how they all came out stronger on the other side.
Jonaxx is also the author of the Baka Sakali trilogy and the Costa Leona series. There's a reason why Jonaxx is one of the most famous Wattpad writers to this day so you might want to give her books a read.
Freesia Lockheart's Like Yesterday
For those looking for an English Wattpad novel written by a Filipino, here's Like Yesterday by Freesia Lockheart a.k.a crossroad. Another Wattpad veteran, Freesia has published great titles under her name including Like Yesterday, a teen fiction novel which spans 25 chapters. It's got all the elements of a great book: kilig, lost love, found love, protagonist misunderstandings, and a great mystery revealed in the end. Don't worry, it ends happily for the characters.
Freesia's other great works include Getting It Straight, Glass Sneakers, and Paper Lanterns.
blackpearled's Loyal Hearts series

Dane Dieguez is known in the Wattpad world as the blackpearled. She has been publishing her stories since 2015 and her Loyal Hearts series remains one of her most read works. It features Scarlet, a protagonist struggling with insecurities and self-esteem issues brought about by her past, and Evan, a guy who is willing to show her how wonderful she is. You might pick up a lesson or two on how to properly love someone.
Nininininaaa's Sarmiento Series

Nina Sarmiento is known on Wattpad as author Nininininaaa. She has been a Wattpad member since 2012 and has published a ton of titles under her name. Wattpad authors like her inspire other aspiring authors to write and write and put their works out there! Nina has a lot of series published but her Sarmiento series remains her most famous work, the first book has a whopping 39 million views. Some of her works are published under PISCOM Publishing Inc. and is available at the nearest National Book Store.
Shinichilaaaabs' Detective Files trilogy

Tired of the usual romance and pining everyone seems to be writing these days? This Wattpad writer has other genres that might suit your taste. Tammii Gomez's stories go from sci-fi and dystopian to werewolves and vampires with a dash of romance in between.
Detective Files is a mystery trilogy (yes, Wattpad writers seem to have a thing for trilogies) that might just keep you up at night with a desire to know the ending. If it weren't obvious from Tammii's pseudonym already, she loves detective mysteries. Ehem. Detective Conan? Detective Files is published under PISCOM Publishing Inc.
April Avery's Titan Academy and Charm Academy

April Avery is another veteran writer on Wattpad. She currently only has 8 published works but has a following of 1.1 million, this is even after she took a hiatus in 2018. To get to know her works better, start with Titan Academy of Special Abilities which, to date, has 49 million reads and is published under Cloak Pop Fiction. Her other book Charm Academy: School of Magic has similar themes of magic, fantasy, adventure, and romance.
Which other Wattpad writers can you recommend?