One of the top resolutions people list for the New Year is ~finally~ starting a healthier lifestyle to get rid of the holiday gains and prepare for the summer. Fad diets work if you need to lose weight ASAP but it's not healthy in the long run. It's still better to lose weight slowly to take off the pounds permanently; after all, change doesn't happen overnight! If you've decided to start your fitness journey but find dieting too overwhelming, here are simple ways to lose weight without dieting:
Serve smaller portions
Trying to lose weight doesn't necessarily mean you will have to cut off all your favorite food. It's like telling a person who has been smoking for 20 years to stop the next day! Restricting yourself will only lead to binge-eating once you get that ~cheat day~, and the best solution is portion control. Instead of having three slices of pizza, why don't you eat just two or one and a half? This way, you learn discipline yourself without feeling deprived and hungry.
Choose whole grains

Replace refined grains with whole grains in your meals and snacks. Instead of going for white rice, cakes, and regular loaf bread, try to replace them with whole grains like whole-wheat pasta and bread, brown rice, oatmeal, and even popcorn. Whole grains keep you fuller longer and contain lots of fiber.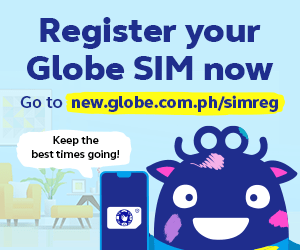 Stay hydrated

New Year resolution: stop drinking coffee like water. If you're into skincare, you'll know how important it is to stay hydrated, even if it means multiple trips to the comfort room every day. Drinking water regularly aids in weight loss, especially if you drink a glass or two before a meal; you'll feel fuller!
Always include protein in your meals
If you want to feel fuller without increasing your food intake, make sure to include protein in your meals. Some high-protein foods include eggs, chicken breasts, lean beef, milk, yogurt, and almonds.
Keep unhealthy food away

Did you know that storing junk food where you can easily see those increases cravings and hunger? Keeping unhealthy food doesn't mean eliminating them completely in your pantry; just store them where you won't often see them in your kitchen. Instead of displaying your stash of chips and sweets, which you will probably end up reaching for when snacking, try displaying healthier options instead. For your center table, display your favorite fruits or healthy snacks. It's time to dig into that Bagong Taon 12-fruit display!
Add more steps each day

You've probably already seen the intense workouts everyone has been doing the quarantine: video tutorials that just make exercising intimidating. These high-intensity exercises aren't just the only way to lose weight! You can start by slowly increasing your steps each day until you reach 10,000. Go for a walk in the mornings to buy your morning pandesal, take evening walks after dinner, or take your pets out for a walk. Tracking your steps via an app is also motivating!
8 Free Apps That Will Help You Stay Active Even Indoors
8 Free Apps That Will Help You Stay Active Even Indoors
Kyzia Maramara | Mar 31, 2020
Eat without distractions

These days, do you find yourself watching a show or movie during meals, which leads to second or third servings until an episode is over? If you eat your meals while watching a show or playing a game, you could be eating more without noticing it. On your next meal, try to ditch your gadget and focus on what you're eating. Chew your food thoroughly, which will also make you feel full faster.
Control your environment

One easy way to lose weight is by controlling your environment. Start filling your pantry and fridge with healthier options and alternatives, display more fruits, and store the junk away. When going to parties, try eating snacks before going to avoid overeating. When eating out or buying takeout, go for healthier options too! These simple changes in your environment can make the biggest impact in the long run and without noticing it, you're going to get closer to your weight goal.
What methods have you tried to make weight loss more fun? Share with us below!