Fuel prices continue to soar and Filipinos are feeling its effects. Department of Energy Secretary Alfonso Cusi is even considering the possibility of gasoline reaching P100/liter soon. Why are gas prices rising? Lots of factors could contribute to fuel price hikes but it's largely due to the war between Russia and Ukraine and the rise of inflation. It looks like these prices aren't about to go down any time soon so it's time to look for ways to save money. Check out these tips, discounts, and promos to help you knock a few pesos off your receipt and save money on gas.
SEAOIL PriceLOCQ
You might want to download SEAOIL's PriceLOCQ app now to protect yourself from fuel price hikes. On the app, you get to purchase up to 600 liters of gasoline and diesel in advance at today's price, store them in the app, and redeem them at SEAOIL gas stations whenever you want. So if you purchase today at P62/liter, even if you redeem that on a day that the fuel has increased to P70/liter, that price won't affect you. PriceLOCQ offers everyone the advantage to manage their fuel budget and stay above hikes especially during crazy times like these.
Shell anniversary promos
Shell is celebrating its 108th anniversary this year and they've been rolling out various discounts and rewards since February. You get to enjoy up to P3/L OFF on Shell Fuels, 108 bonus points on Shell Lubricants, and 2x Go+ points from Shell Select bundles. All you have to do is download the Shell Go+ app to avail of the promos until April 3, 2022. Check the list of participating Shell stations nationwide here.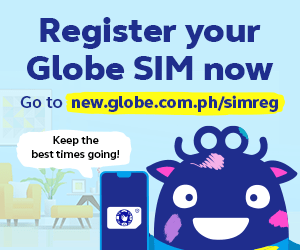 Unioil discount with S&R Membership
Got an S&R Membership card? You can use that to get up to P5 off per liter at Unioil branches until October 8, 2022. Save P2.50/liter on Euro5 diesel, P3.00/liter on Euro5 Gas 91, and P5/liter on Euro5 Gas 95 and Euro5 Gas 97.
Use EastWest cards at Unioil
Tap your EastWest credit card when you gas up at Unioil branches. You'll get up to P4 off per liter until November 14, 2022. Save P2.50/liter on Euro5 diesel, P3/liter on Euro5 Gas 91, and P4/liter on Euro5 Gas 95 and Euro5 Gas 97. The discount can be availed in a maximum of 3 transactions accumulative to 80 liters per day. Learn more about the promo here.
Landers Superstore Members Price
Landers Superstore members get to enjoy discounts up to P7/liter at Caltex stations nationwide. Shop a minimum of P3,000 at Landers Superstore in-store or online and present your receipt when you gas up. The promo will run until March 13, 2022.
SM Advantage Card
Use your SM Advantage Card (SMAC) when you gas up at Shell stations to knock off a few pesos in your receipt. You could even earn SMAC points from purchasing Shell fuel, lubricants, services or products at Shell Select.
Petro Gazz
Petro Gazz is slashing fuel prices at all their stations until March 13, 2022 to help "minimize the impact" of surging prices on customers. You can enjoy discounts of P5.85/liter on diesel and P3.60/liter on gasoline. You can look up on Google Maps the Petro Gazz station nearest you or visit their Facebook page for open branches.
Invest in a bicycle or an electric scooter
Unfortunately, there's no saying when these fuel hikes will stop. Maybe it's time to let our cars sit things out for a few weeks — especially on quick errands — and invest in bicycles or electric scooters. Why not? They're eco-friendly, they don't need fuel to work, and they don't get stuck in traffic either. If you're mulling over getting either one, this quick pros and cons on bicycles vs. electric scooters might just help you make up your mind.
Check us out on Facebook, Instagram, Twitter, TikTok and YouTube, to be the first to know about the latest news and coolest trends!