We love it when we come across news about brands making an effort to step up their green practices and acquire more sustainable ways to market their products. So when our feeds were flooded with posts about the launch of All Things Hair Refillery – Unilever's latest concept pop-up store that allows customers to refill their bottles with shampoo or conditioner – we were beyond intrigued and pretty excited.
Here we have a top player in the personal care industry, making the zero-waste lifestyle more achievable to local consumers. Whether they are simply riding the trend or not, there's no denying that the move raises awareness, opens possibilities, and is, of course, laudable.
Taking some time off from our usual Netflix and chill weekend, we visited an All Things Hair Refillery kiosk to see what the buzz was all about (and if it's worth the hype at all). Below are some takeaways from our experience:
1. The refilling stations are strategically situated in three locations across the metro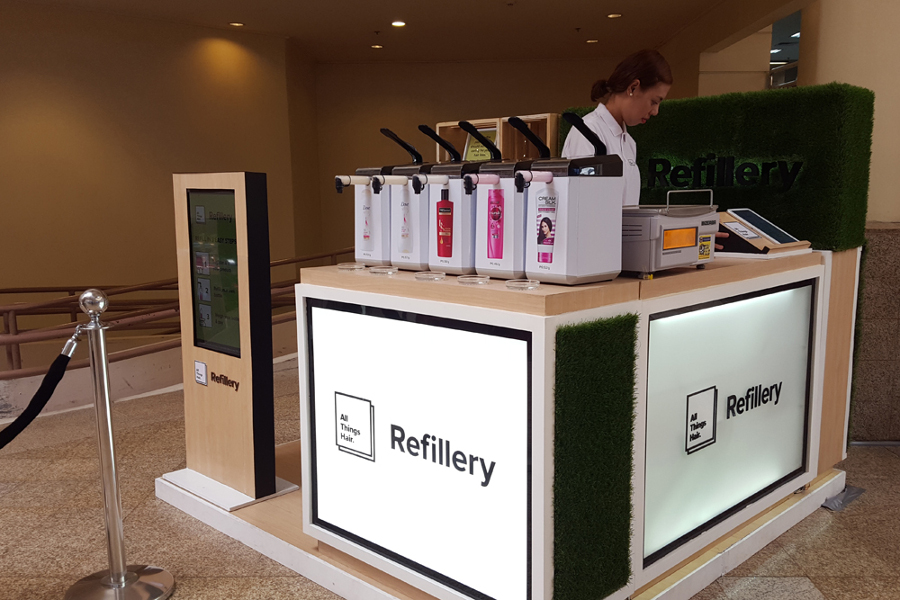 Despite having just three locations in Metro Manila, All Things Hair's refilling stations are strategically situated in key high traffic areas, making their offerings accessible to people based in northern, central, and southern NCR and nearby provinces.
We visited the Refillery at Alabang Town Center (*waves at fellow South peeps*), which is located at the Ground Floor near the Alabang Zapote exit, in between Etude House and Metro Department Store. The other two locations can be found in Glorietta 3, Ground Floor (Lower Level) near Lacoste, and in Trinoma, Level 2 Mezzanine near Nike and Melissa Pop-up Store.
2. Registration is required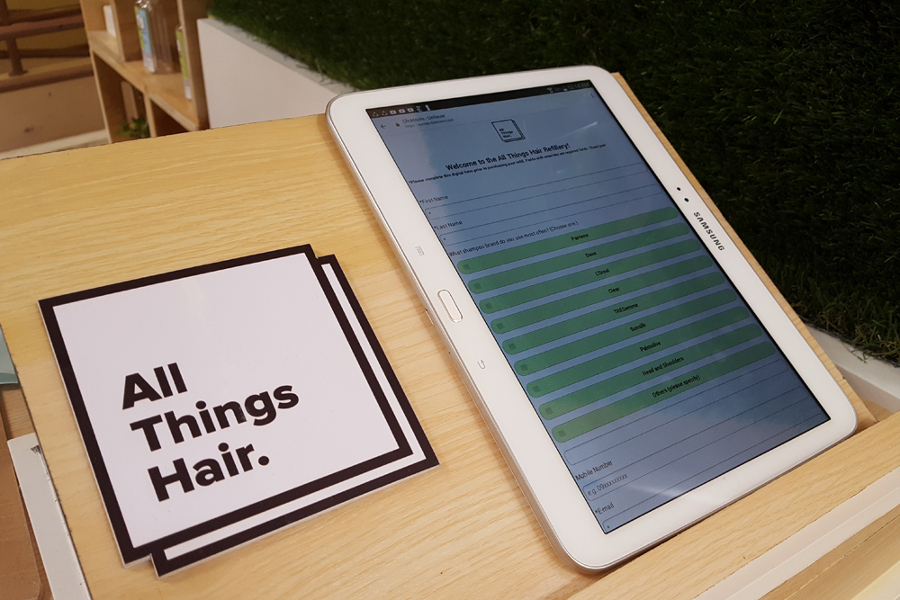 This step is quite simple and is done on-site. We simply filled out an online form with our contact details and agreed to their terms and conditions to formalize the process.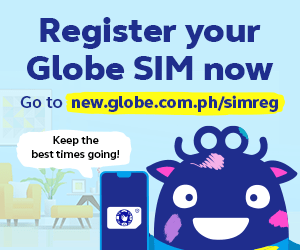 3. The pop-up store's selection of products is rather limited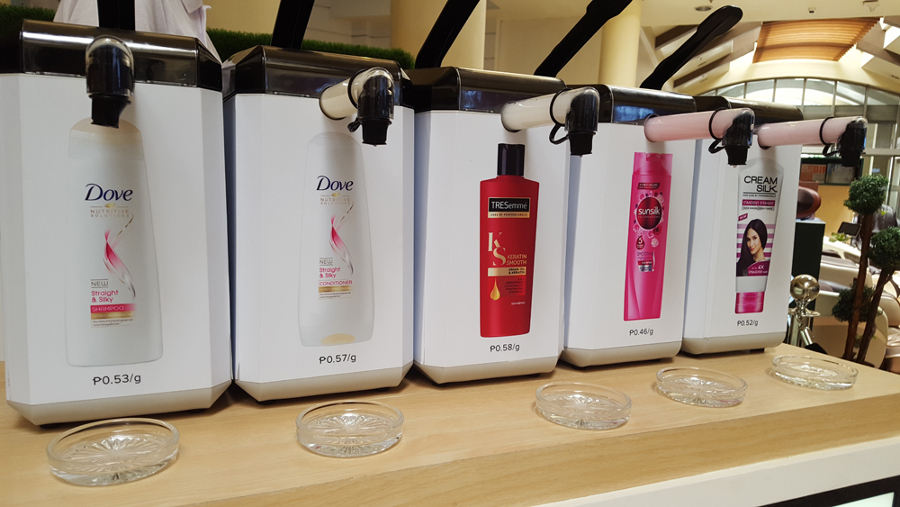 They carry only Unilever's best-selling hair care products, namely Dove's Straight & Silky shampoo and conditioner, TRESemmé Keratin Smooth Shampoo, TRESemmé Keratin Smooth Conditioner, Sunsilk Smooth & Manageable Shampoo, and Cream Silk Standout Straight Conditioner.
According to the staff of the booth, since this is All Things Hair Refillery's first run, they are still looking at how people will respond to their new idea. If things go well, they might make more items available, including hair care products for men.
4. You can bring your own bottle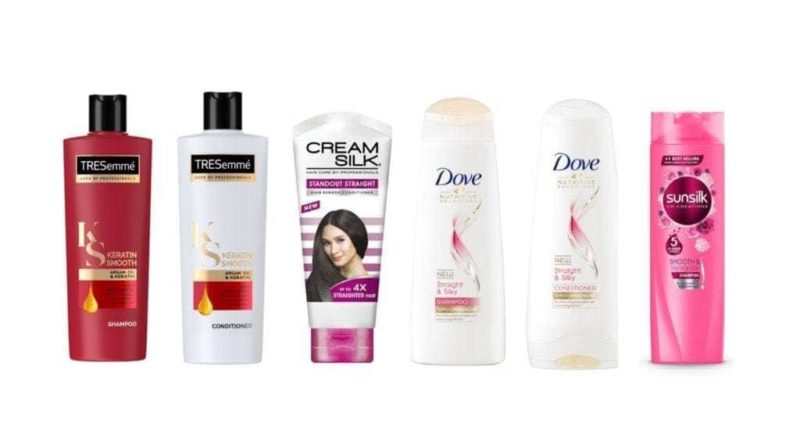 Before you get too excited and bring your mason jar or reusable shampoo pump to the nearest All Things Hair Refillery kiosk, let us clear things up to manage your expectations: You can bring your own bottle, but that doesn't necessarily mean you'll be able to use it to get a refill. You see, in order to get a refill straight in the bottle you brought, you will have to present a bottle of the same variant that they have available.
This we know, since we brought a bottle of Dove Hair Fall Rescue, and we couldn't get a refill with that bottle, since they only have Dove Straight & Silky available. This, according to them, is to avoid product contamination. Needless to say, you can't get cross refills from other products—say get some Cream Silk Conditioner with a TRESemmé bottle.
So what did we use? They exchanged our bottle with a 100% recyclable PET bottle for free, which we can use again on our next visit. Previously (like, a day before we dropped by), customers will have to buy a bottle from the Refillery if they brought a bottle that contained a different variant. An outcry soon sparked on social media, urging Unilever to apply  adjustments to their mechanics.
5. Forgot to bring a bottle? Don't fret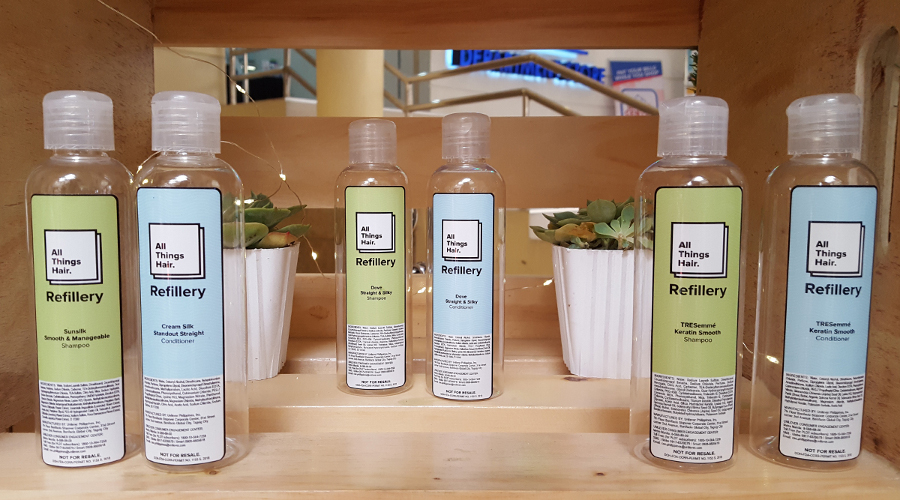 If you do forget to bring a bottle on your visit, you can also purchase their recyclable bottles for just P10 each.
6. They charge by the gram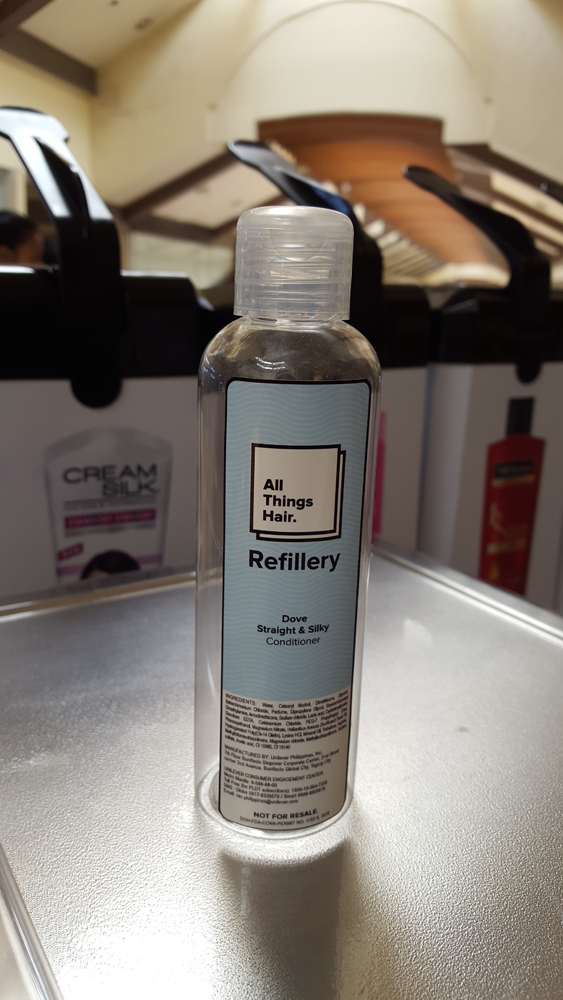 One pump from the dispenser amounts to about 25-30 grams. Filling the recyclable bottle they gave us, we ended up with 190 grams, which cost us P100.70.
Here's a reference of All Things Hair Refillery's product pricing:
Dove Straight & Silky Shampoo – P0.53/g
Dove Straight & Silky Conditioner – P0.57/g
TRESemmé Keratin Smooth Shampoo – P0.58/g
TRESemmé Keratin Smooth Conditioner – P0.61/g
Sunsilk Smooth & Manageable – P0.46/g
Cream Silk Standout Straight – P0.52/g
7. Getting a refill is relatively cheaper than buying a new bottle

This is because production costs per unit have already been deducted. If you will get a bottle from the Refillery, though, you'll end up shelling out an amount that falls somewhere in between the prices of the same products that are widely available in the market.
8. The move extends beyond getting a refill of your favorite hair care products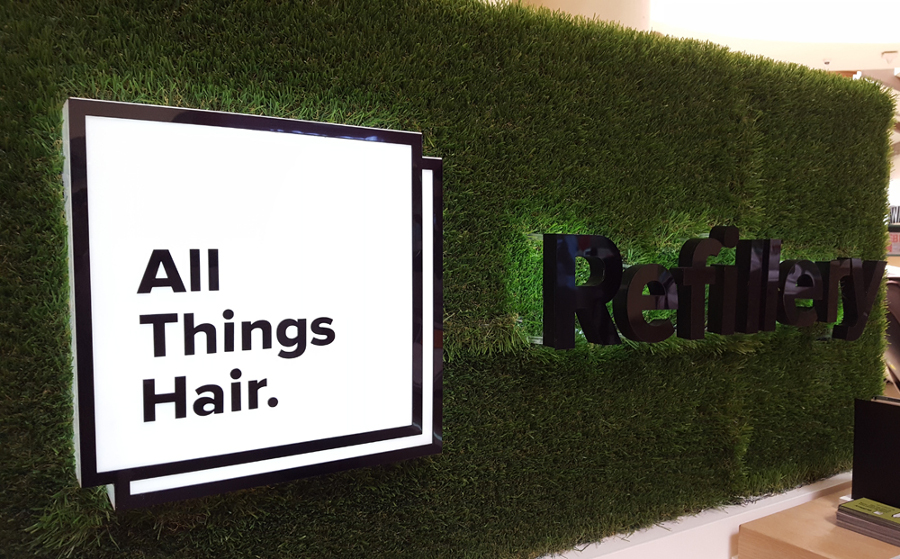 We found out that the refilling stations also serve as collection sites for empty and cleaned plastic bottles and sachets, which will then be forwarded to Unilever's partner organizations Linis Ganda Recycling Network and Villar SIPAG Foundation for upcycling. They also accept plastic bottles from other brands.
The verdict: Overall, the experience was actually quick and quite fun, too. The staff was also friendly, accommodating, and knowledgeable about the products and the project.
We must say, though, that we find the idea of exchanging the bottles brought with new ones instead of just refilling the old bottles – regardless of the variant – still wasteful. It also defeats the purpose of the concept, which is to encourage people to cut back on plastic consumption.
Now, would we come back? If we need more refills of the items they have, we don't see why not. We are also looking forward to seeing more variety in terms of product availability, more refilling stations, and, maybe, a permanent store in the near future. After all, the zero-waste lifestyle is a long-term commitment.
You can visit All Things Hair Refillery at their pop-up locations until 14 April.