This Week in Weird News:
Erotic Fishing Edition
By Kevin Christian L. Santos

Tired of all the Christmas humbuggery? Have you grown weary of all the holiday traffic, the buying of Christmas presents by people who could hardly give a squirt of piss about you? Exhausted of the mundane and the slow, progressive degeneration of the human race? We've got the perfect cure for you! And no, it's not a shit-ton of marijuana (although that might help.)
Let's go into the abyss once again to take a look at the weird happenings this week to cleanse your mind of your troubles.
Take it away, Nic Cage!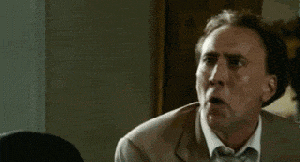 8. Never has bato-bato-pik been so nerve-wracking
i have concluded that this is one of the greatest videos on the internet pic.twitter.com/4uARohKNwp

— Joon Lee (@joonlee) December 12, 2016
J-pop group AKB48 recently held their annual Rock, Paper, Scissors tournament and by Odin's raven was it intense. Take note that AKB48 has 150 members, but only 98 showed up for the competition. Why such a big deal? The winner of the tournament will become the super-group's new leader.
In the end, Tanabe Miku won the top prize, and the internet has immortalized her priceless reaction in the video above. This has to be the most intense bato-bato-pik ever.
7. Game of Cage: someone photoshopped Nic Cage as Game of Thrones characters because reasons
Pop-quiz: what does the already awesome Game of Thrones need? Nicolas Cage. Lots and lots of Nicolas Cage. Thankfully, the folks at NME and Redditor CarlosDanger100 had the same idea and gave us these gems:

Nicolas Hodor. Imagine him saying "hold the door" over and over again. That's worthy of an Emmy.
Tywin Cage, on his way to steal your girl and the Declaration of Independence.
Joffrey Cage, which makes us want to slap the little shit a bit less.
Stannis Cage, looking like he doesn't have a problem burning his own daughter alive.
Arya Cage, looking like the angriest orphaned killer out there.
You can check out more Cage of Thrones creations here.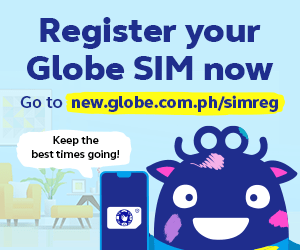 6. Ghana made its own Mortal Kombat movie and you'll be lying if you say you don't want to see it
Mortal Kombat X has been getting rave reviews for its awesome gameplay and for giving the franchise the swift kick in the ass it needed. It may very well be the very best Mortal Kombat game of all time. However, the franchise hasn't had a very successful journey on the big and small screen. Remember the crap-tastic Mortal Kombat: Annihilation? Yeah, let's not.
Luckily for fans waiting for a new Mortal Kombat movie, filmmakers at Ghana decided to take matters into their own hands and make their own movie. Yes, Ghana and the movie looks like it's… something.
Based on the trailer above, the acting is terrible, we don't know what the hell is going on, and the special effects are hideous. That said, the movie looks interesting and we're hoping Goro makes an appearance.
5. Someone drew on McDonald's holiday cups and it looks like a butt
Gaze upon McDonald's new holiday cup:
https://twitter.com/McD_BayArea/status/805943006956093440?ref_src=twsrc%5Etfw
It's very apt for the holiday season, with Christmas elements all around the cup and even features cute little mittens.
But because the internet is full of sensible, mature individuals, someone drew on the cup and it now looks like someone giving the full moon.
Now how the hell are Starbucks cups in the news again and no one's talking about a guy spreading his cheeks open on McDonald's cups pic.twitter.com/QmIuZiDJst

— Sam Sykes (@SamSykesSwears) December 11, 2016
Apparently, someone thought of spreading Christmas cheer a bit too far and a bit too wide.