Hey gang, it's been raining and it's been humid of late, making our Seasonal Affective Disorders kick-off in full swing. Hey, but don't be SAD, there are things to look forward to. Like for example, there's plenty of WEIRDNESS afoot!
It's time to take another trip into the rabbit hole of the weird and stupid, starting with…
1. Dudes create slip-and-slide out of sandpaper because they're idiots
In the-future-looks-bright news, the dudes behind the Youtube channel TGFbro decided to create a slip-and-slide with sandpaper, and decided to slide down said sandpaper slip-and-slide. Why slide a slippery, painful slide of death? Who knows. Maybe this is Darwinism's way of weeding people out.
In their Youtube channel, TGFbro describe themselves as "We post videos every 5 days and each time it's something completely random/different. We have no set content that we post, we just post anything retarded and cool that we wanna do.. Such as taking a bath in nettles and shit." Well, at least they fit their description to a T.
2. Decapitated snake head reminds us DAMN NATURE YOU SCARY
In DAMN NATURE YOU SCARY news, Jill-Scott Mollett posted a video of a writhing decapitated snake on her Facebook page. Her caption reads, "So the girls found a cottonmouth water moccasin today, in our flower bed of all places. We didn't have a knife close to us, so Avery chopped it's head off with some tree loppers. The girls' favorite part was when the head kept trying to bite stuff for a few minutes after it was chopped off its body. #CountryLivingAtItsFinest"
The cottonmouth water moccasin is, unsurprisingly, a venomous reptile and can deliver a fatal bite to humans. Though they rarely bite humans, they will stand their ground when threatened. So in this case, Mollett's children posed a bigger threat to the snake, and at the same time endangered their own lives by approaching the creature. In a report by Mashable, Wildlife Removal USA says, "[Garden implements are] a very crude and rudimentary way of killing a snake, and frankly while in some cases it might be effective, it is certainly not humane and is also a very dangerous way of dealing with the animal. There is a strong possibility for those who do choose to use this type of approach to dealing with a snake that you might not kill the snake with the first blow, and if this does happen there is a strong possibility that the snake will try to fight back, and this is how many of the snake bites that happen in the country every year occur." The organization further says that the best solution to the problem is to call a wildlife removal service.
What would you have done? We probably might just cry in the corner.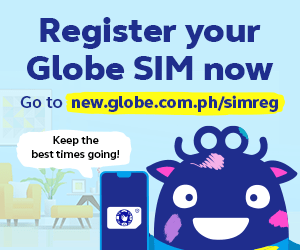 3. 80-person human chain saves family from drowning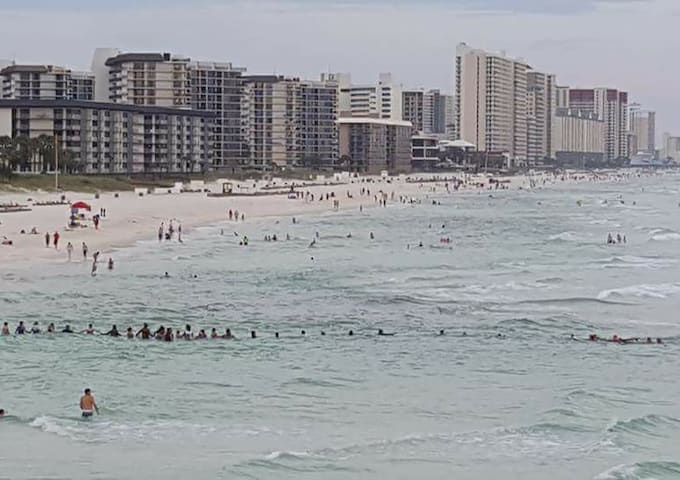 In news that can help restore your faith in humanity, a drowning family was saved by an 80-person human chain in Panama Beach, Florida.
It was supposed to be a fun day at the beach for Roberta Ursrey and her family, that almost ended in tragedy.
Roberta, her husband, mother, nephews and sons were enjoying themselves in the water despite yellow-flag conditions. When she left the water, she noticed her family were farther from the shore than usual. And that's when she heard their screams. She tried to save them by going into the water, but the current was much stronger than they realized, and Roberta her and her family was stuck in 15 feet of water. Her mother even had a heart attack during the incident and almost died.
Enter Jessica Simmons and her husband. While having dinner at the beach, they noticed people watching from the shore and pointing towards something in the water. She initially thought it was a shark. Once she realized it was a group of people drowning, she went into full badass mode. These people are not drowning today," Simmons remembered telling herself. "It's not happening. We're going to get them out," she said in an interview with Panama City News Herald.
Simmons and her husband, along with a few people, formed a human chain to try and save Ursrey's family. The chain eventually grew into 80 people stretching over 100 yards, and they were able to tow Ursrey's family into safety.
"It was the most remarkable thing to see," Simmons said. "These people who don't even know each other and they trust each other that much to get them to safety."
Speaking about the ordeal, Simmons said "It's so cool to see how we have our own lives and we're constantly at a fast pace, but when somebody needs help, everybody drops everything and helps. That was really inspiring to see that we still have that. With everything going on in the world, we still have humanity."
Not today, Satan. Not today.
In more good news…
4. Shrooms can be legalized soon, you hippies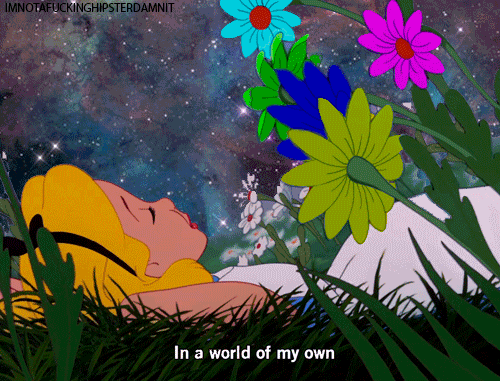 Over in Oregon, a group called the Oregon Psilocybin Society are filing for a measure to legalize psilocybin, the primary active ingredient in psychedelic mushrooms, in a therapeutic setting in 2020.
Though currently classified as illegal and ripe for abuse in the US, studies have shown promising uses for the substance. A study performed at the John Hopkins University showed psychedelic mushrooms giving relief to people suffering from cancer-related anxiety and depression.
Though attitudes towards using psychedelics for therapy still remain largely sceptical, here's hoping more studies and this vote can create a domino effect for the sake of mental health.
5. Is this a real alien mummy?
Gaia, who described themselves as a "member-supported conscious media company," claim to have discovered an alien "mummy" in Peru. Why is it an alien? Well, it has six fingers and six toes and has an elongated head. However, artificial cranial deformation was a wide practice done in ancient Latin America.
In the video, Michael Aseev, head of the genetic analysis department at the Russian Academy of Science, says that the species in question can be a woman due to a missing Y chromosome.
However, Unilad made a bit of snooping on their own and found that Aseev is not listed as a member of the Russian Academy of Science or as a part of the Institute of Molecular Genetics. HE SITS ON A THRONE OF LIES.
Furthermore, it turns out three of the people who discovered the "alien" have a long history of creating hoaxes. One of them claims to own a camera that can take photos of souls. SOULS. Their souls must be black from all the lies.
Also, why does the mummy look so white instead of having a leathery texture? The mummy looks like a rejected project that some second grader with a chip on his shoulder made?
This is why we can't have nice things.
6. Giant, trillion ton iceberg breaks off from Antarctica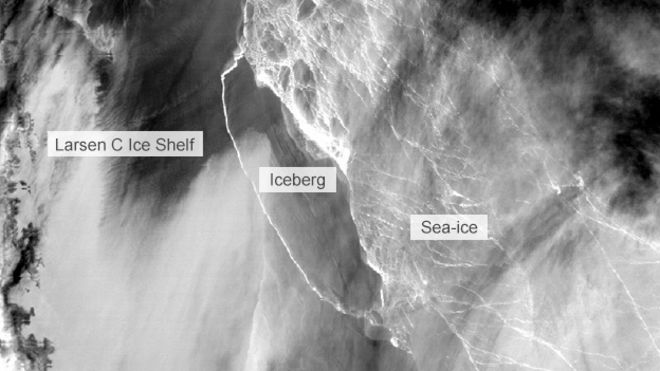 One of the largest icebergs ever recorded just broke off from Antarctica. The iceberg is about 5,800-square kilometres in size and 350 meters thick, just like your mom.
Larsen C, the ice shelf, lost 12% of its total surface area from the crack. Though icebergs calving from Antarctica are normal, one of this size can pose a potential risk to shipping traffic.
Scientists are also unable to determine if the iceberg will stay in one place, or drift off an break into different pieces.
7. Mantises are apparently killing birds and feasting on their brains
In more nature is scary news, new studies have shown praying mantises kill and eat small birds.
How do they eat them? Speaking to Newsweek, Biologist William Brown of the State University of New York at Fredonia says they "pierce the skull to feed on brain tissue." Ecologist Dietrich Mebs further added by saying "They just hold, and they eat them while they are still alive, slowly and slowly until there is nothing left."
It turns out that though praying mantises eat things that people would love to have exterminated like insects, they also like killing things that we might find cute and cuddly, like birds. Why? Because praying mantises are assholes.
8. Winner of China's "Most Beautiful Buttocks" can't wear tights in public because we can't have nice things
Women don't exactly have an easier time than men do. Case in point, the winner of China's "Most Beautiful Buttocks" pageant.
19-year old Gao Qian says she can't wear her tights in public because "people would surround me and point at her backside."
She told the Daily Mail that she was embarrassed when a couple argued in front of Gao after the man praised her backside to his girlfriend.
Whatever happened to common decency? You don't just surround someone and point like an uneducated Neanderthal. What you should do is just stay in the background and admire from afar.