This Week in Weird News: That's a Lot of Dicks
Jun 2, 2017 &nbsp • &nbsp 8List
Hey gang! What a week huh? On the upside, yay sweldo! On the downside, scary times we're living in. In harsh times, the best we can do is to unite, stand strong and not give in to fear. Staring at cute puppies might help, but this isn't the reason why you clicked on an article with "WEIRD" in the title. You're here to see the strangest things going on as the world's armpits give stench that breathes life into the wacky realm of weird.
That said, let's all take a gander at most WTF things going on today: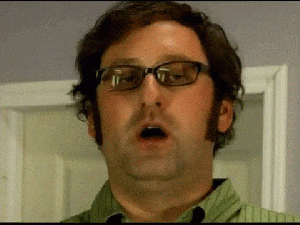 1. Mom bakes number 1-shaped cookies, end up looking like penises
My wife made 1 cookies in preparation for my son's 1st birthday party next month. I don't think they look like 1s. 😬 pic.twitter.com/RIO8idf29o

— Mr. 1 Cookie (@Jaberuski) May 29, 2017
JT and Jen from New Jersey have quite the event lined up for their 11-month old son's birthday. They decided to bake cookies shaped like the number 1.
Speaking to Buzzfeed, Jen said she made a total of 189 number 1 cookies for the party. Once baking the cookies were finished, JT couldn't help but look at the cookies a bit…differently. "I don't think they look like ones," he said. JT then decided to tweet a photo of the cookies and since the internet is full of mature individuals, people came in with their bulging (groan) thoughts.
— Dr. Leo Spaceman (@Timsestito) May 29, 2017
I'll eat the hell out those 1's

— Serene Simone (@Sereneami) May 29, 2017
— Jonathan (@jkdforthree) May 29, 2017
So much for leaving them the "tip"

— 🔥HOT CHOCOLATE🔥 (@eGOmarine) May 29, 2017
Just be glad you son isn't turning "10". Imagine the fun they would with those cookies……

— Mortimer Snerd (@cb4uva) May 29, 2017
No news yet if the cookies grow in size and become stiff when in colder temperatures.
Speaking of dicks…
2. Black man gets white penis in transplant operation, plans to have it tattooed black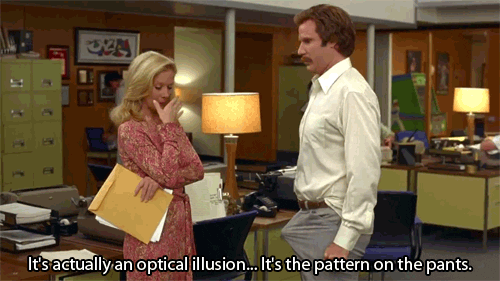 Over in South Africa, a 40-year old man is the world's third recipient of a successful penis transplant operation. The man lost his penis 17 years ago due to complication from a circumcision.
The problem? The man is black and the dick they gave him came from a white donor. The man now has to undergo medical tattooing to color-match the penis he received. Can you imagine needles injecting ink in a really, REALLY sensitive part of your body? Only this time, it's your damn schlong.
The silver lining here is doctors say that he'll regain full sensation and be able to have sex and pee without a catheter in six months. But still, imagine needles on your dick.
3. This man wants to sell you 1,000 racoon penis bones because who the hell knows
26 down, and only 974 to go… I'm totally going to be the guy that sold 1,000 raccoon penis bones!

http://raccoonpenisbones.com

Posted by Steve Gadlin on Wednesday, May 31, 2017
In more penis news, Chicago's Steve Gadlin wants to sell you 1,000 racoon penis bones via Kickstarter. He even made an annoyingly catchy jingle.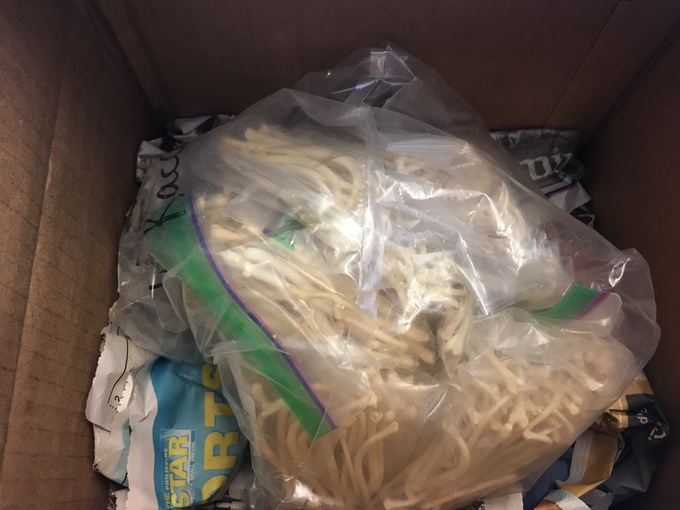 Why does he want to sell 1,000 racoon penis bones? For shits and giggles. His Kickstarter says, "I want to be the guy that sold 1,000 raccoon penis bones. When I brought up the idea to family and friends, everyone told me there's no way I'd be able to sell 1,000 raccoon penis bones. Well hopefully with your help, we'll show them. If we do this together, whenever I walk into a room or a party I can announce myself by saying, "I'm the guy that sold 1,000 raccoon penis bones!"
What on earth can you do with a racoon penis bone? Gadlin says people "turn them into earrings, necklaces, and other forms of jewelry." We'd like to stay away from these people as much as possible.
Gadlin hasn't hit the $1,000 mark as of writing towards his total goal of $19,000 by July 1. He'll be left with 1,000 racoon penis bones, and that's 1,000 too many. Is there even a market for racoon penis bones? More importantly, how did he get 1,000 racoon penis bones in the first place?
4. Someone is adding googly eyes to mundane objects in Bulgaria
Eyebombing is a trend where you basically put googly eyes in otherwise mundane-looking objects, to magical results.
Street artist Vanyu Krastev decided to do a little eyebombing in his home city of Sofia in Bulgaria, to eye-catching results.
This is just proof that beauty is everywhere. You just need to look.
You can check out more of Krastev's work here.
5. News story about strippers having diarrhea on stage is a lot of crap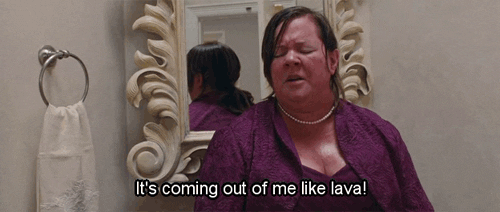 There's a lot of fake news prevalent these days, but this stinks.
The Border Herald reported that "A popular strip club in Jacksonville, Florida has been closed until further notice after several dancers contracted diarrhea last Friday night. The cause of the incident, which remains under investigation, has been initially linked to a contaminated buffet at the venue."
The article further states, "It was at this point that the first dancer to suffer from diarrhea was unable to control her bowels any longer, and 'a stream of brown liquid soon gushed over the stage', according to the witness. "It was absolutely disgusting," he told journalists. "A number of guests immediately puked. I personally ran for the exit, I lost all interest in the show. The other dancers on stage also suffered from diarrhea soon after and were forced to abandon their performance. "They had a hard time getting off the stage," said one witness, who stayed to watch the aftermath of the incident. "High heels and diarrhea really don't mix."
However, there has been no police report whatsoever on the event in question, and no news coverage appeared in local news outlets in Jacksonville. For fake news, this one's really shitty.
6. Mushrooms are the safest drug you can take because SCIENCE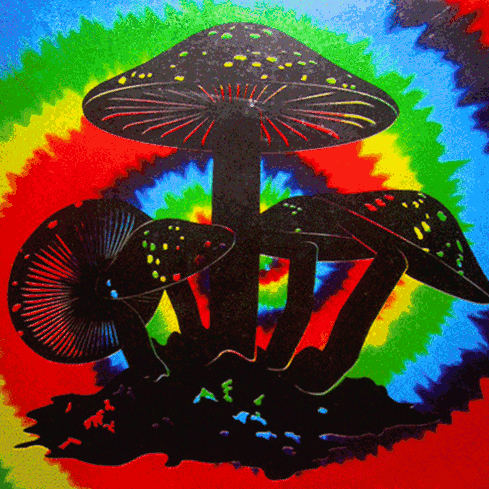 Move over, weed. The Global Drug Survey reports that psychedelic mushrooms are the safest drug you can take. The survey covered close to 120,000 people from 50 countries on their drug and alcohol use.
In the more than 12,000 people who said they took psilocybin hallucinogenic mushrooms in 2016, just 0.2% reported they needed emergency medical care after. That's at least five times lower than for those who took MDMA, LSD and cocaine.
Speaking to The Guardian, Adam Winstock, a consultant addiction psychiatrist and founder of the Global Drug Survey, says "Magic mushrooms are one of the safest drugs in the world." "Death from toxicity is almost unheard of with poisoning with more dangerous fungi being a much greater risk in terms of serious harms," he adds.
However, you can still suffer from a bad psychedelic experience on shrooms, and Winstock says "Combined use with alcohol and use within risky or unfamiliar settings increase the risks of harm most commonly accidental injury, panic and short lived confusion, disorientation and fears of losing one's mind."
It's been documented that these mushrooms can be used to treat severe anxiety and depression, and can also be used as treatment to addiction. That said, know where we can get some mushrooms? Asking for a friend.
7. These snakes hunt in packs and oh hell no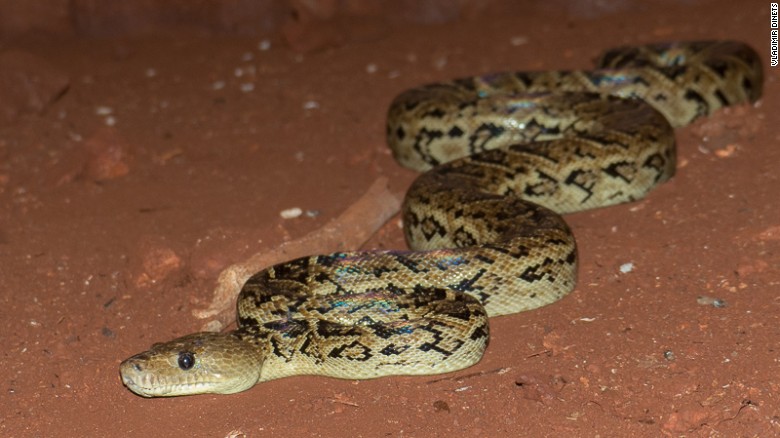 In NOPE news, CNN reports that scientists from the University of Tennessee, Knoxville have discovered a species of snake, the Cuban Boa, hunts in groups to provide your daily dose of nightmare fuel.
This is the first time reptiles have been documented in "coordinated hunting," or of members of the same species working together to improve their chances of catching prey.
In more facts that might make you pee a little, these spawn of Lucifer measure three to six feet in length, and like to hang upside down from the roof of caves.
So a snake with its own pack? It's basically like your ex with their gang of THOTS. Only this time, they're much, much scarier.
8. Police escort drunk man home, tuck him in bed, and take a selfie
Reece Park of Tasmania got so plastered he doesn't remember how he got home. A selfie on his phone he saw the next morning provided a clue.
Park posted the photo on Facebook and was also shared by the Tasmanian Police. The photo shows Park lying in down flashing a shaka, with two police officers smiling and taking the selfie in the foreground. His caption reads "So was just looking through my phone and turns out these good ***** took some banger selfies after they took my drunk ass home! Bloody legends."
On the Tasmanian Police Facebook post, Snr. Sgt. Fox said that "On this occasion, police were contacted by a taxi company for assistance in getting the man home. When police arrived, they found out his address, took the man home and waited for a friend to arrive to look after him. "Because he was a bit worse for wear, our officers took the opportunity to record the moment with a selfie in the likely event he could not remember how he got home."
Looks like we found our new spirit animal.
What's the weirdest for you this week? Group hug below!