If you've been keeping up with the news involving the local food scene, you'd know that the annual World Street Food Congress has already begun. Organized by Makasutra and presented by the Tourism Promotions Board Philippines, this five-day gastronomic event that commenced on May 31, Wednesday has so far been treating its guests to the satisfying must-eat street food of various places across the globe.
WSFC is only running until June 4, Sunday so if you're planning on heading to SM Mall of Asia Concert Grounds to get a taste of different cultures, here's what you should know:
There are 28 food stalls to visit
There will be pop-up stalls of restaurants from across the world, six of which are from the Philippines while the rest are from USA, Indonesia, Singapore, Japan, Mexico and more.
Well-known and Michelin-starred chefs are attending
WSFC 2017 has also invited a star-studded lineup of guest speakers including Anthony Bourdain, Chef Malcolm Lee of Candlenut in Singapore, and Chef Claude Tayag of Bale Datung in Pampanga. Although their talks during the Dialogues session of the congress are already over, there are chances that you might still run into them this weekend!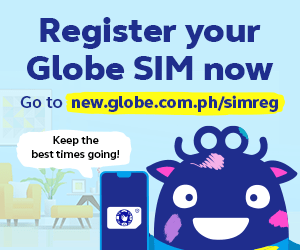 You can watch live cooking demonstrations by chefs
Speaking of well-known chefs, you can witness them and other participating chefs prepare their dishes in front of you at the outdoor food demo kitchen!
There's a San Miguel Beer Park to quench your thirst
When there's street food, there's got to be ice cold beers. Say cheers to the gastronomic weekend at the San Miguel Beer Park!
There will be local music acts
Be serenaded by local acts at the performance tent when you want to get away from the crowd and relax for just a while.
Your kids have a place to stay
If you have kids with you, don't worry about losing sight of them during the event; you can just leave them at the children's playground so you could fully enjoy walking around and trying all the food that you can!
Tickets are priced at PHP 150
Entrance to the event costs PHP 150, but it's automatically converted into a voucher of the same value which you can use to buy from the food stalls. Food items cost an average of PHP 200 – 250 so don't forget to bring cash!
There's going to be a crowd of 100,000 attendees
Suffice it to say that you have to come in early if you want a stress-free gastronomic day out. Especially when WSFC 2017 is going to take place in the outdoors, you're going to regret it a little bit when you come in the high afternoon struggling to get through the throng of attendees.
You pumped for the World Street Food Congress 2017 yet? You have only until this weekend to enjoy the event! Share with us your stories about it below!