Last week's holidays felt like it was just yesterday, and now we're here again on another long weekend. Hooray! Savor it now because the next one wouldn't for a few months later. In the meantime, check out these weird news we've seen from all over the world.
Fake lion turned out to be a cute dog

After this zoo advertised that they have an African lion, visitors were shocked and confused to see a golden retriever in the cage meant to house the lion. According to Mr. Tang, who posted a video after visiting with his kid, "At first, we thought we had gone to the wrong place. But after walking around the cage, we realized it is where the lion should be housed." A zoo worker told him that the cage used to house a real lion but was since relocated. Sad and confusing day for Mr. Tang's kid.
Mother finds long-lost daughter in son's bride
In China, a groom's mother found out that the bride was her long-lost daughter on the actual wedding day. The mother recognized her daughter's unique birthmark on her hand, asked if her soon-to-be daughter-in-law was adopted, and connected the dots. The mother and daughter pair had been separated for more than two decades. But don't worry; the bride and groom aren't related biologically. The groom was adopted by the mother after losing her biological daughter. Phew.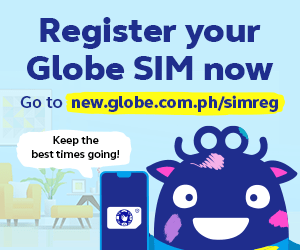 Trying to avoid quarantine restrictions led straight to karma
A Norwegian national traveling from Sweden to Norway didn't want to undergo the thorough quarantine protocols of the country, so he had the very bright idea [/s] to cross the borders through the mountains. "He wanted to return to Norway to get hold of some documents, and then go back into Sweden, where he has a construction project on the go. But to avoid the quarantine he decided to cross the border over the mountains," Trond Helge Ronning of the rescue group Norske Folkehjelp told AFP (the global news agency, not our armed forces!).
It would've been all well and good if he knew how to hike properly and set off on his journey during the best environmental conditions. He was supposed to journey across 40 kilometers, but was hampered by bad weather at the 25-kilometer mark. He was soaked and cold and had to be rescued. Karma works fast. But we sure hope he's okay.
Tricksters in Mexico disguise themselves as elderly for vaccine
Wanting to immediately get vaccinated and protect themselves from the coronavirus, two men in Mexico disguised themselves as senior citizens and signed up to receive the vaccine. They colored their hair and eyebrows white and wore face masks and shields to further conceal their younger-looking features. They did receive the vaccine, but a worker later realized that their voices sounded too young for an old man, revealing the ruse. The two men are currently facing charges of identity theft.
This Chinese sperm bank just went on socmed to look for donors

This sperm bank in China really needs your help. They've gone the social media route to call for volunteers who can donate their sperm and "do public service." Based in the city of Hangzhou, the Zhejiang Human Sperm Bank has been calling for volunteers for the past few months, but they've only recently taken to doing it on social media. It immediately went viral, especially with the offer of 5,000 Chinese yuan (USD 760) for "the best batch in the city." Well.
Police raid factory for drugs, find candy instead
#BelleAffaire | Investigations fructueuses des👮de la #SDRPT qui ont jugulé à #SaintOuen un atelier de conditionnement de produits stupéfiants (MDMA, ecstasy) qui alimentait des soirées clandestines.
👉1 million d'€ de marchandise saisie
👉200 faits de recel de téléphone
➡️2 GAV pic.twitter.com/mCRTbbaRjZ

— Préfecture de Police (@prefpolice) March 17, 2021
Last month, the French police raided a packaging workshop that allegedly producing party drugs. But they later revealed that they had a "fruitful" investigation when they learned that the so-called party drugs were actually strawberry candies — Tagada strawberry candies by Haribo, to be exact.
You can now get a 'hunky guy' to clean your place for you
In Singapore, at least.
Singapore-based renovation platform Vehs has launched the first-ever Hunky Man Cleaning Service. They are offering the services of "hunky guys" to clean the mess in your condo or house, all for a staggering amount of SGD 420 (or about PHP 15,300). And that's just the minimum price. Maglinis na lang tayo on our own, 'no?
This is how you make a nice save
Shocks wrong account. Pero pwede naman!😅🤣

Celebrate Mingyu's birthday today by ordering anything Korean (or spicy 😉) via GrabMart or GrabFood! #HAPPY_MINGYU_DAY #민규 #세븐틴 https://t.co/wnCJAmeMIL

— Grab Philippines (@grabph) April 6, 2021
In another episode of Social Media Manager Forgets to Switch Accounts, the Twitter account of Grab PH greeted K-pop idol Mingyu of boy group Seventeen on his birthday yesterday. More than an hour later, the account handler realized their mistake. But instead of deleting it as most do, they quote-tweeted the original tweet and even took it as a chance to promote the brand. They took it a step further by offering a promo code in GrabMart just half an hour later. We can all learn a thing or two from them, yeah?
We heard you say promocode juseyo~

Oh, sa mga gusto mag-celebrate diyan ng birthday ng ating best boy Mingyu, use SIGNATURES or FREEDELIVERY on GrabFood.

Pwede rin UNLIFREEDEL sa GrabMart if you want to be extra and cook for your Gyu. 🥰

T&C's apply. https://t.co/2eCEDDUZjk

— Grab Philippines (@grabph) April 6, 2021
How weird has your week been?