Hey gang, this week, rock and roll legend Chris Cornell unexpectedly passed away. We keep losing beloved figures while scoundrels in the government continue to exist, smiling as they consciously find new ways to screw us over. Because as we have learned, we don't deserve nice things.
Speaking of scoundrels, a bunch of no-goodniks have been stirring up some weirdness this week, and may possible be the reason why aliens won't visit us. Stuff like:
1. Man has weird reason for masturbating furiously in public
Over in Portland, police have arrested a man for "masturbating furiously in public," court documents show. When police asked him why he was doing it, Terry Lee Andreassen said he was high on meth, wanted to go back to prison, and that he [expletive] hated Portland.
Well there you go then. Next time you feel you hate your job, you know what to do. Send a resignation letter. What the hell were you expecting?
2. Pastor tries to re-enact Jesus walking on water in river full of crocodiles, gets unsurprisingly eaten by crocodiles
In totally unsurprising news, a pastor trying to display his biblical powers by re-enacting Jesus Christ walking on water has been eaten by crocodiles.
The Nigerian Daily Post reports that the pastor, Jonathon Mthethwa of the Saint of the Last Days Church, was attempting to demonstrate his powers in "Crocodile River." CROCODILE RIVER. Pastor Mthethwa unfortunately drowned in the middle of his stunt and was shortly feasted upon by three crocodiles.
Maybe he should've tried at dolphin river, dog river, or nothing's-going-to-eat-you-here river?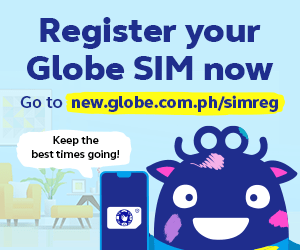 3. Pirates are reportedly holding the new Pirates of the Caribbean movie for ransom
In irony news, Disney has reported that hackers have obtained the new Pirates of the Caribbean movie and is threatening to leak it in exchange for ransom.
Hackers are reportedly asking for a large amount of Bitcoin in exchange for the film. The hackers are threatening to leak the film in five minute snippets unless the ransom is paid. Disney CEO Bob Iger however, has no intention of budging and giving in to the pirates.
4. Worst neighbor ever regularly sent strippers to dance on neighbor's porch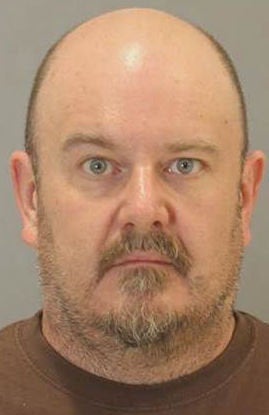 In worst neighbor ever news, a man in Nebraska is facing charges of pandering, soliciting prostitution and disturbing the peace. Police say that 45-year old Douglas Goldsberry sent sex workers to strip on his neighbor's porch at least 73 times since 2013, while he watched from his own home.
Goldsberry is currently being held with a $100,000 bond for his actions. Incidentally, the judge also rejected his request for reducing his bail so he could get mental help.
Why didn't he just send strippers to his OWN house?
5. Gaze at this "bowling ball" growth and watch its gloriously disgusting removal
Another week, another video from Dr. "Pimple Popper" Sara Lee! This time, she put her pimple-popping skills to the test in what she calls "the mother of all lipomas" AKA the "bowling ball lipoma."
Dr. Lee was hoping that the lipoma (a growth of fat cells) would be a quick and easy pop. Spoiler alert: it wasn't.
6. KFC unveils chicken-flavored truffles, much to our dismay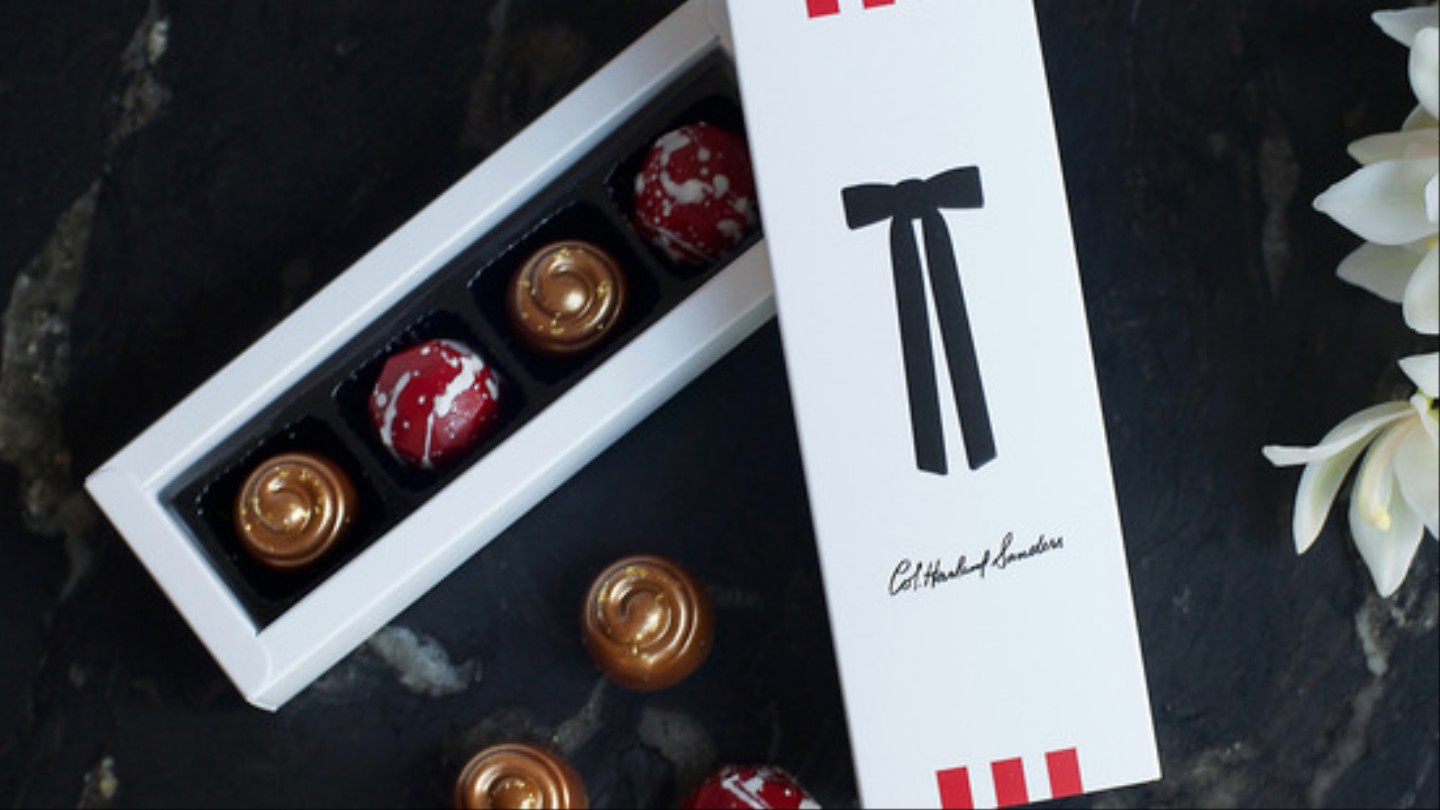 The year is 2017. Instead of flying cars and the cure for cancer and AIDS, you know what we got? Fucking chicken-flavored chocolate truffles.
KFC New Zealand partnered with chocolatier Kako Chocolate to unveil this unfortunate abomination for Mother's Day. The truffles are being given away as a limited edition giveaway through KFC New Zealand's Facebook page.
Each box comes with two varieties of the truffle. The first is a "nutty and creamy milk chocolate truffle topped with 23 carat gold leaf and seasoned with the Colonel's eleven secret herbs and spices." The second is "a dark chocolate truffle infused with their signature hot and spicy marinade." No word yet if the flavors come with the sweet, sweet scent of failure and resentment.
What a time to be alive.
7. Cyclops baby goat continues to defy the odds
Doctors said it wouldn't make it past a week, but a rare Cyclops goat in India has continued to defy the odds.
The goat was born with cyclopia, where the skull only develops a single eye socket due to a failure of the brain separating into two hemispheres. The condition also gives sufferers with a variety of deformities. National Geographic reports that the goat in question is missing eyelashes, eyelids, one ear, and several teeth. Its nose is also underdeveloped and its jaws are shortened.
The goat has won the hearts of a lot of people, gaining visitors daily as a belief that the goat brings good luck.
8. Male rompers are here because reasons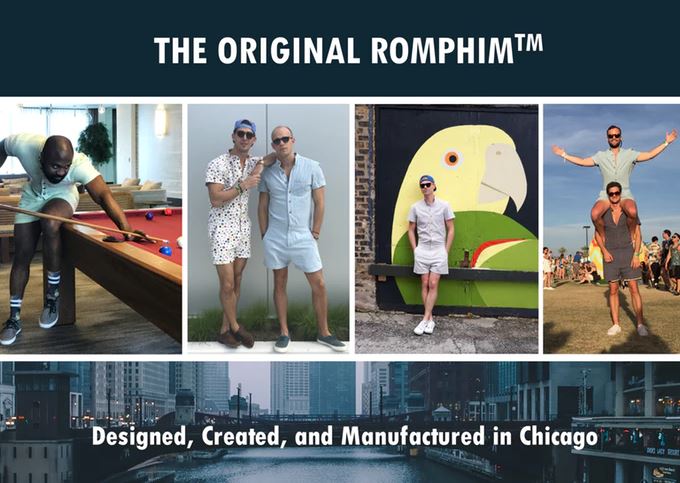 2017 is the gift that keeps on giving. Not saying all gifts are awesome though. In this case, 2017 gave birth to the RompHim, rompers designed for men. Fucking ROMPHIM.
As of writing, the Kickstarter-funded project has already exceeded its $10,000 goal with $283,980 in total pledges, so clearly there's a demand because reasons.
The one-piece designed for men comes with a zipper-fly, so dudes don't have to take off their romper whenever they have to go to the bathroom, a common problem for our female friends. So we can't be mad at that. But also, DOUBLE STANDARDS.
But seriously, this sums up our emotions on the name:
romphim sounds like it should be the next grindr

— ilana kaplan (@lanikaps) May 15, 2017
Would you pee in one of those? It's really none of our business. But go ahead and tell us about it below!