This Week in Weird News:
Sleeping With My Son's Skeleton Edition
By Kevin Christian L. Santos
Hey weird team. This week, President Rody Duterte continues to make news by just being his quirky self. On one hand, he's apologized to the Jews. On the other, he told US President Obama to go to hell and dared the United States and European Union to withdraw aid to the Philippines. Well, you can't win them all. Meanwhile, Senator Delima still can't catch a break, with people accusing her and her driver of feeding each other with "saba." These are our lawmakers. Stay classy!
In the weird side of the planet, things have taken a significantly kinky turn. It's not necessarily a good thing, unless you know, you're into that sort of thing.
Let's put on our BDSM gear and start with:
8. Man gives up masturbating for 700 days, claims to have superpowers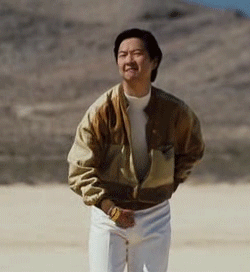 There's an old saying that says if you masturbate too much, you'll grow hair on your palms and grow blind. Jerking off isn't necessarily a bad thing, it's a part of life and a lot of people do it. A Reddit user named Brohit however has claimed he has stopped masturbating for 700 days and claims to have gained "superpowers" once he stopped taking himself to Pleasuretown.
Brohit said that his mind became clearer and was at peace more often. His "superpowers" include a sudden increase in confidence, laser-sharp focus, energy boosts, and more. He has stated however that there's no way of knowing that these so-called powers are just normal human tendencies.
He adds that men's perspective on women has been "fogged" by the glorification of sex. "Happiness and satisfaction comes from within. Just let that void be. Don't try to fill it with anything. That void within ourselves is what makes us human. Have faith you guys. Faith in yourself. Stay strong," he adds.
He also hit back at those who don't think porn addiction is a real thing. So far, his posts has garnered a lot of positive reactions.
That's an awesome perspective and props for lasting so long in his journey. Take note that masturbation isn't a bad thing, considering it has a lot of health benefits.
7. Woman gets vibrator stuck up her butt, shares her experience because why not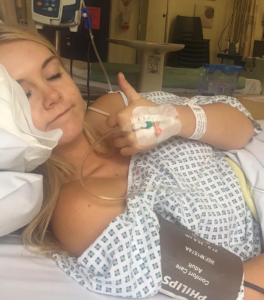 Over in North Wales, 24-year old student teacher Emma Phillips had to undergo a procedure for having a pink vibrator shoved up her butthole.
The mother of one from Wallasey, Merseyside first thought her boyfriend Lee Miller had hidden it. Once she pressed down on her stomach, she felt some buzzing. It was then she realized the vibrator was inside her and that she was going to have a long day.
The couple tried to remove it by using a fork handle and barbecue prongs, because why not? After seeing humor in the situation, they went to the hospital to seek medical attention. She even shared a Facebook update while she was in the hospital, saying "When a bit of Saturday morning playtime results in spending the day in Wrexham hospital having a nice pink vibrator surgically removed from your bowel areas…. whilst it's still vibrating. If you can't on a Saturday when can ya?"
Luckily, doctors just had to do a minute-and-a-half surgery and that the vibrator was MANUALLY extracted. Doctors offered her the vibrating culprit but she declined to accept.
Emma now wants to raise awareness and for anyone suffering similar consequences to immediately seek medical attention. "You hear about people becoming really ill or even dying because they're too embarrassed to get help – I would hate that to happen to someone," said Emma.
Never change, Emma. Never change.
6. Woman gets revenge on ex-lover by sending nudes to teenage son
Hell hath no fury like a woman scorned, and pettiness can reach an all-time high among ex-lovers. Sure, we've done some petty things to our ex-lovers. We've told our friends how bad they are in bed, the specific stench their genitals give off, destroyed their stuff, or offered their pictures to Satan and hopefully curse them for the rest of their lives. Sometimes, we wish them the best. This is not the case with Iowa's Charlotte Klisares.
KCCI reports that Klisares has been charged with dissemination and exhibition of obscene material to minors. Specifically, Klisares sent harassing messages, nude photos, and sex acts to his ex-lover's teenage son and other family members on Facebook.
Klisares says that her ex threatened to send a sex video of the couple to her friends and family. What's a woman to do? She beat him to the punch by sending images of her engaging in sexually explicit acts with her former lover to his 17-year old son.
However, an attorney for Klisares has released the following statement: "Ms. Klisares has been the recent victim of domestic abuse and this is just another attempt by the abuser to intimidate, harass and bully her because she stood up for herself. We will address these allegations through the criminal justice system and we are confident that the truth of these allegations will become apparent once both sides of the story come to light. Ms. Klisares would like to remind those that are the victims of domestic abuse to come forward and seek assistance through the advocacy programs available. They are helping to keep her strong and focused during this difficult time. We are confident that the truth will prevail."
Her lawyer also released a voicemail of the former lover: "You fucking called the [cops], cost me $2,000 to get home, to get out of jail tonight, for public intoxication. Thank you. I promise, I'll get your ass back."
Domestic abuse is no laughing matter, but neither is sending explicit images to a minor. Klisares should have thought of a better form of revenge, and let's all hope this case gets resolved soon.
5. Ever wondered what it's like to have two vaginas?
Beauty vlogger Cassandra Bankson made headlines last year when she revealed she had two vaginas.  The 23-year old said she found out about her condition when doctors diagnosed her of having 'uterus didelphys', meaning she had two vaginas and two wombs after she complained of kidney pain. Though she has just one vaginal opening, she has two two uteri, two cervixes and two fallopian tubes.
She further opened up about her condition recently on The Daily Star. Before finding out about her condition, she would have two-week periods and assumed this was just normal. She also says her vaginas are smaller than the average size, comparing them to the septum of a nose.
It's not easy having a period with two vaginas, saying, "Essentially they overlap. One starts, hormones trigger the other, the first stops and then the second subsides. Because they overlap, I was not aware of this condition for the majority of my life. Although it sucks miserably, I have never known anything else." She further says that she bled and was hospitalized for almost a month due to cramps.
Cassandra hopes to have children in the future. She says there have been cases of people with the same condition able to give birth, though she may need some therapy. She also reaped praise and curiosity ever since she revealed her condition, though she's had her fair share of abuse from trolls because the internet is such a fun place. Still, she didn't allow them to get her down.
"Maintaining a positive outlook on life and understanding that I am helping other people through this process gives me the strength and reasoning to continue discussing these issues that need to be brought to light, for both myself and other people."
She should meet the guy with two dicks. The world might explode.
Speaking of vaginas…