If you thought we'd reached peak weird with the ostrich running through the streets of a subdivision, think again, because the internet is the gift that keeps on giving.
A goat, not a dog
Upon a closer look, what netizens thought to be a dog chasing after one of the infamous ostriches is actually a goat. Who would've thought someone was building a farm in this subdivision in Quezon City?
Babe, is that you?
This pig (let's name it Babe) interrupted traffic flow in Cebu City last Wednesday, August 5. At first, motorists started honking, simply wanting to get a move on, but they were amused upon seeing men running after this escaped pig.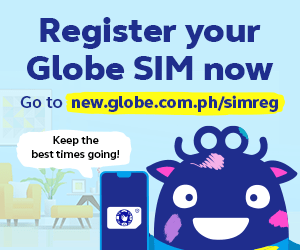 *Baka* naman nasa Animal Crossing na tayo
Matapos ang ostrich at baboy, isang baka naman ang namataang tumatakbo sa daan!

Isang baka ang nakitang tumatakbo sa Benigno Aquino Avenue sa Iloilo City Miyerkoles. Kita sa video na ibinahagi ni Bep Chavez na hinahabol ito ng traffic police. | via Jennifer Garcia, ABS-CBN News pic.twitter.com/siHqGWClJe

— ABS-CBN News (@ABSCBNNews) August 5, 2020
In Iloilo City, a cow ran through the roads full of vehicles. Traffic police were running after it on motorbikes, but to no avail. Or maybe they were escorting the cow?
Bayawak on the loose
THIS TIME, LIZARD SEEN PROWLING IN DAVAO CITY

After the runaway ostrich, pig, and cow in the cities of Quezon, Cebu, and Iloilo, respectively, it was the turn of Davao City to feature its animal gone wild moment. pic.twitter.com/ftAeLESh9Y

— Daily Guardian (@dailyguardianph) August 6, 2020
This monitor lizard was seen roaming the streets of Davao City last Wednesday. DENR officials said these lizards may go beyond their natural habitat in search of food or due to the minimal movement of humans during quarantine. Twitter account dailyguardianph said this is an "animal gone wild moment," but maybe it's more of an "animal gone urban moment."
Cocky peacock
Is this another North vs South moment? A few days after the ostrich incident in Quezon City, Alabang Hills residents saw this peacock flaunting its feathers around the streets.
Screaming mask
Alright, moving on from the animals. An amusement park in Japan previously went viral for not allowing visitors to scream at their rides, even going so far as creating a video guide to show people how to not scream. And now amusement parks have taken it a step further by offering stickers for face masks that have huge, "screaming" mouths on them. You can even choose your own style. But we feel like we're going to get nightmares just looking at it. Makes me want to actually scream.
This airline promises a free funeral
View this post on Instagram
Travel insurance is tricky, especially now during this global pandemic. But Emirates Airlines have grabbed attention with their unique insurance plan. If a passenger is diagnosed with COVID-19 during their journey, the airlines will cover medical expenses up to €150,000 and, in the worst-case scenario, will offer €1,500 for funeral expenses. At least you're covered?
Are the Sexbomb Girls prophets?
This theory on Facebook claims that the Sexbomb Girls knew about the current pandemic situation and were trying to tell us through their song "Spaghetti." The dots have been connected.
What's the weirdest thing you found this week? Share it with us below!