Time seems to be passing by as fast as a bullet train these days but we aren't complaining. It's finally our favorite day of the week! To jumpstart your weekend, we've rounded up some of the weirdest things we saw this week that would make you either smile or thank your lucky stars that it's finally the weekend:
RIP Ostrich
The meat of the ostrich that allegedly died of stress days after running loose in a Quezon City village was cooked into adobo, counsel of the owner says. | via @aprilrafales pic.twitter.com/OpGgW5erpm

— ABS-CBN News (@ABSCBNNews) August 10, 2020
the ostrich deserved better

— kakie (@kakiep83) August 8, 2020
Last week, animals went loose around the country: ostriches in QC, a pig in Cebu, and a cow walking along the highway in Iloilo City. How are they escaping easily? But one of the legendary ostriches of Quezon City met a tragic death from stress (allegedly) and was later on cooked into adobo.
8 Signs Frankie Pangilinan is Your Spirit Animal
8 Signs Frankie Pangilinan is Your Spirit Animal
Kyzia Maramara | Jun 16, 2020
Wait, what?
i'm 15 !! does this make you feel old ?? 🎂❤️ pic.twitter.com/EaSLSceuEj

— Life With MaK (Makenna Kelly) (@lifewithmak2005) August 10, 2020
Seriously, how fast is 2020 going? One of our favorite meme kids, Mak, recently turned 15 and the internet is appalled by this shocking information. We all thought she was just 11 or something…? Just in case you're not familiar with her, Mak grew popularity from her ASMR videos and sass. Thank you for the memes, Mak!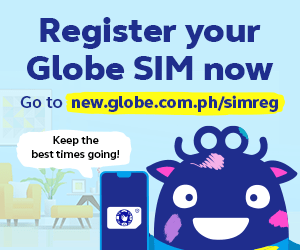 Harry Styles, this u?
watermelon sugar HIGH https://t.co/DTlIHmQPWV

— abelirris (@mondaboy) August 11, 2020
There are plenty of ways people smuggle drugs: from cocaine being hidden in coffee beans to ingesting actual tablets. But these smugglers in Colombia found a creative way of doing it, which would make Harry Styles and his fans laugh. The former 1D member's song "Watermelon Sugar" just fits perfectly in this narrative.
One Direction Just Breathed on Social Media and Fans Are Losing It
One Direction Just Breathed on Social Media and Fans Are Losing It
Meryl Medel | Jul 23, 2020
Is this the future of concerts?
I've been waiting my whole life for seated festivals https://t.co/r6DZmvs2f1

— police do not provide public safety. (@ChasingDestinee) August 12, 2020
Seeing your favorite artists live is still better than listening to their songs on end on Spotify. Concerts and tours were one of the first of the many events that immediately got canceled when the pandemic hit. But we might be able to experience them again sooner.
UK just had their first socially distanced concert in Gosforth Park, Newcastle where up to five people are allowed in each metal platform. Tbh, maybe seated festivals are really more fun. No more sticky feeling and sweat from trying to squeeze into the crowd!
Fried bacon
Man I'm sober af right now and I still thought it was somebody teeth 😭 https://t.co/S17hYac3WC

— Uzumaki 🦍 (@DWilljr22) August 10, 2020
You probably thought that this is someone's teeth and gums at first glance – but where's the blood? It's actually bacon! Now that's a weird-looking piece of meat that looks like dentures.
LF: Male models
man pic.twitter.com/Y4hTOenZtU

— cory (@harvardgraduat) August 12, 2020
Is this how brands work? We appreciate the honesty, but they could've worded the rejection better. Also, their response to "not that great actually" just sends!
Meat or tree?
I thought someone had this tortilla up against a tree https://t.co/CAz5sRhqdW

— laylay🎰 (@layarising) August 11, 2020
First glance: why would you put a piece of tortilla against a tree? That huge piece of meat looks like a tree or that huge stone Ki-Woo always carried in Parasite. Choose your fighter!
When kids watch too much TikToks
HOY PUTANGINA KANINONG ANAK TO HAHAHAHHSSHSHSS pic.twitter.com/n8JMXvj3wt

— _megganda (@notyomommayet) August 12, 2020
When you're living in a Catholic household, one of the first things your parents probably taught you is how to do the sign of the cross properly. But with the age where TikTok is taking over kids' entertainment, they can easily get confused with the dance steps. I mean, the popular TikTok dance does look like the sign of the cross. LOL!
Macoy Dubs' Tiktok Serye of Pinoy Stereotypes is So On Point
Macoy Dubs' Tiktok Serye of Pinoy Stereotypes is So On Point
Meryl Medel | Jul 13, 2020
Have you seen other weird things that made you laugh this week? Share with us below!