It's finally the best day of the week — TGIF! To kick-start your weekend, sit back and have a good laugh at this week's dose of weird things, from witty business names to hilarious sleepwalkers:
Plant-based rice
Have they been eating rice made of meat? The last time I checked, rice came from plants…
8 Meal Plan Deliveries to Kickstart Your 2021 Balik Alindog Program
8 Meal Plan Deliveries to Kickstart Your 2021 Balik Alindog Program
Ina Louise Manto | Jan 18, 2021
Fake nails
They probably didn't know that there are fake nails specifically made for toenails.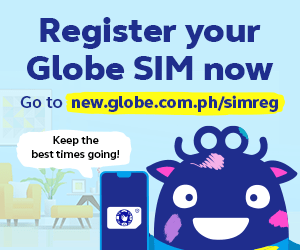 Chibi what?
Gago mga nakikita mo, @WhosoeverSam pic.twitter.com/QiAtnx3FSO

— mx noelle (@SexbombGurl) January 27, 2021
Today's weird Shopee listing find: Chibi Jesus the Nazarene. Legends say you'll lose 100 points in your ticket to heaven if you laugh.
Remember this fashion trend?
the memories this picture is bringing back pic.twitter.com/audzSwgJcS

— bettina makalintal (@bettinamak) January 25, 2021
We really thought we were doing something.
Sleepwalking
i cannot stop watching this woman's tiktoks about her sleepwalking LMAO she said she remembers dreaming about a pool party pic.twitter.com/1Hro3wstN3

— caro 🐈‍⬛ (@queerdivinity) January 24, 2021
Celina is a TikToker with over 8 million followers and she records her sleepwalking episodes, like this one where she's having a pool party. Oh you know, just casually throwing cans of beer on a bed of snow in the middle of the night. Though her accounts are hilarious, it can get really dangerous and scary when sleepwalkers manage to go outside, just like one of the videos on her page where she ended up walking beside the road. Celina's brother sleepwalks too and she has videos with him!
Just a bunch of dudes
found my new favourite art reference site, this website full of pics of buff dudes doing a bunch of dumb shit out in the wild these are so funny to look thru and imagining just dudes goin out having fun makes my heart smilehttps://t.co/13bIChdsF4 pic.twitter.com/cKQ62pSeMm

— unlimited salieri works (@durindanna) January 26, 2021
Free Muscle Photo is a Japanese website that has over 400 photos of buff dudes doing the most random things. As written on the website, their goal is to "add muscle to everyday life". Whether you're an artist looking for a good body reference or just want a good laugh, the random scenarios on this site are hilarious AF. It's like a free stock photo site, just replace regular people with shirtless macho guys having a really good time.
Best tapa restaurant
tangina sa susunod nito may "bakit tapa, binawi mo pa" na 🤦🏻‍♂️ pic.twitter.com/5OKzpAN9jB

— chan ⚡️ (@chandrocyte) January 25, 2021
The business owner probably had the viral nursery rhyme on repeat for days to come up with a restaurant name as witty as this!
These Witty Business Names Showcasing Peak Filipino Creativity Will Make You LOL
These Witty Business Names Showcasing Peak Filipino Creativity Will Make You LOL
Kyzia Maramara | Jan 19, 2021
Ideal male body type
this is the ideal male body. you may not like it but this is what peak performance looks like pic.twitter.com/xsg8D7cJgt

— sara david (@SaraQDavid) January 25, 2021
Forget all other ideal male body types. This is the only one that we want.
Have you seen other weird things this week? Share with us below!