When you're working or studying from home, you've got to be a bit more creative with your coffee. Unless you actually worked or studied as a barista before, you're probably one of us who just stick to simple coffee mixes at home. These cool coffee accessories for coffee lovers can make life easier for you when you just want your caffeine fix.
Heating coaster
You're enjoying your warm cup of coffee, then you get distracted by the miles long task list you have for the day. Then when you come back to your coffee, it's cold. Don't you just hate that? Good thing someone invented a heating coaster. This one from Urallife can keep your coffee warm for up to eight hours (that's your whole work/school day!). You can choose your temperature setting from three choices, then just leave your coffee cup on the flat surface for hours. It comes in two colors: green and pastel pink, with one design including some really cute bunny ears. Get yours here for only PHP 664 (currently discounted from PHP 1,254).
Double-Walled Mug

If you don't have the budget for a heating coaster yet, then we suggest getting a double-walled mug instead. Though it won't keep your coffee's warmth as well as the heating coaster, it'll retain the coffee's temperature longer than most regular mugs. Plus, there's a lot of cute designs like this Christmas tree here! Get yours here.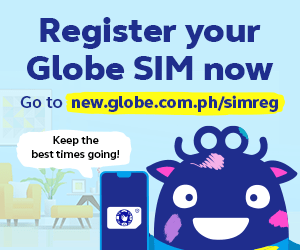 Self-Stirring Mug

Can't be bothered to wash an extra spoon for stirring your coffee in the morning? This self-stirring mug will do the work for you. Don't worry; it has a seal on top, so you can avoid spilling precious caffeine while letting it stir on its own. Get yours here at PHP 99 (currently discounted from PHP 230).
Coffee Scoop-Clip

This cute double-purpose item can keep your coffee grounds fresh and protect them from spillage (or the invasion of ants). And when you're a little bleary-eyed in the mornings, you could simply remove the clip and use the scoop at the end to get your caffeine fix ASAP. It comes in four colors: silver, gold, rose gold, and black. Get yours here for as low as PHP 57 (currently discounted from PHP 112).
Electric Mixer

If you've always wanted to try to froth milk for your coffee, this mini electric mixer can make things easier for you. Just pour some warm milk in a cup, press a button, and get your milk frothing. And yes, you can also use it for beating your eggs! Get yours here.
Collapsible Cup
View this post on Instagram
Always on the go? You'll need a conveniently compact cup that you can easily bring with you anywhere. Enter Daydream Republic's Sip N Stash cup, a microwave- and dishwasher-safe cup that is only about two inches thick when collapsed. It features a two-layer twist cap as protection from spillage and a carrying ring that allows you to hang it on your bag when you're done with your coffee. It's available in five colors: grey, rose, turquoise, mint, and purple. Get yours here for PHP 599.
Coffee Cup Paper Clips

Keep your papers organized and your space absolutely cute with these pretty coffee cup paper clips. You could even just use them as bookmarks for when you need a break in between reading. Get yours here for PHP 245.
Coffee-Scented Candle
View this post on Instagram
If you think your heart has been palpitating too much, you might need a break from coffee. We know it's hard, but maybe you could settle with surrounding yourself with the smell of coffee for now. This coffee-scented candle called Hanan from La Vela Manila can keep your room smelling like a cafe all day long. Get yours here with prices starting at PHP 199.
Got any cool finds, coffee lover? Share them with us!