Weekend Breakfast Destinations Worth The Early Wake-Up Call
Oct 30, 2016 &nbsp • &nbsp Shen Mascariñas
Weekend Breakfast Destinations Worth The Early Wake-Up Call
By Shen Mascariñas

Sleeping-in is almost synonymous to the weekend, but of course, there are exceptions. 8 of which are these breakfast destinations. Most are outside the metro, requiring a little bit more effort (and gas), but the payoff is worth it. With refreshing scenery and delicious food waiting for your belly, you might actually look forward to that alarm ringing.
8. Patis Tito
285 Barangay Sta. Cruz, San Pablo City, Laguna
0906 443 9092 | Facebook | Website
Open Tuesday to Sunday from 8am to 6pm
Patis Tito is a garden café as well as a bed and breakfast. They specialize in slow-cooked Pinoy dishes made from local and fresh ingredients. Enjoy their flavor-packed dishes in their gorgeous garden, which they've nurtured for almost 25 years. Patis Tito is dog-friendly, too, so you can take your best friend with you!
7. Breakfast & Pies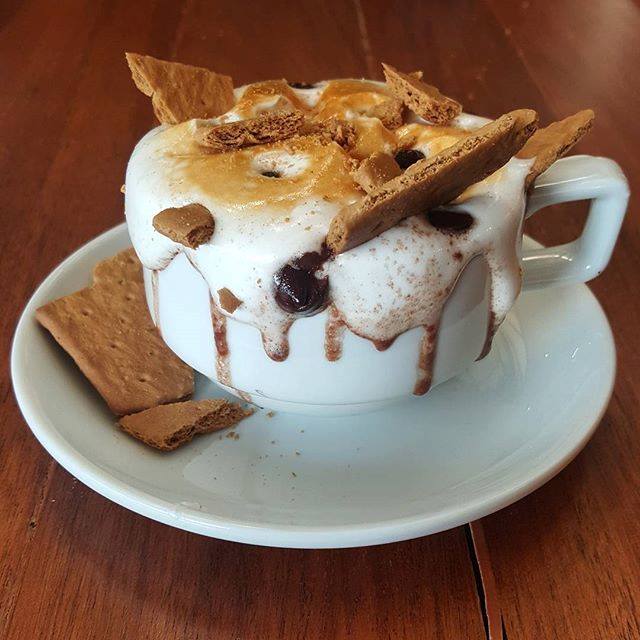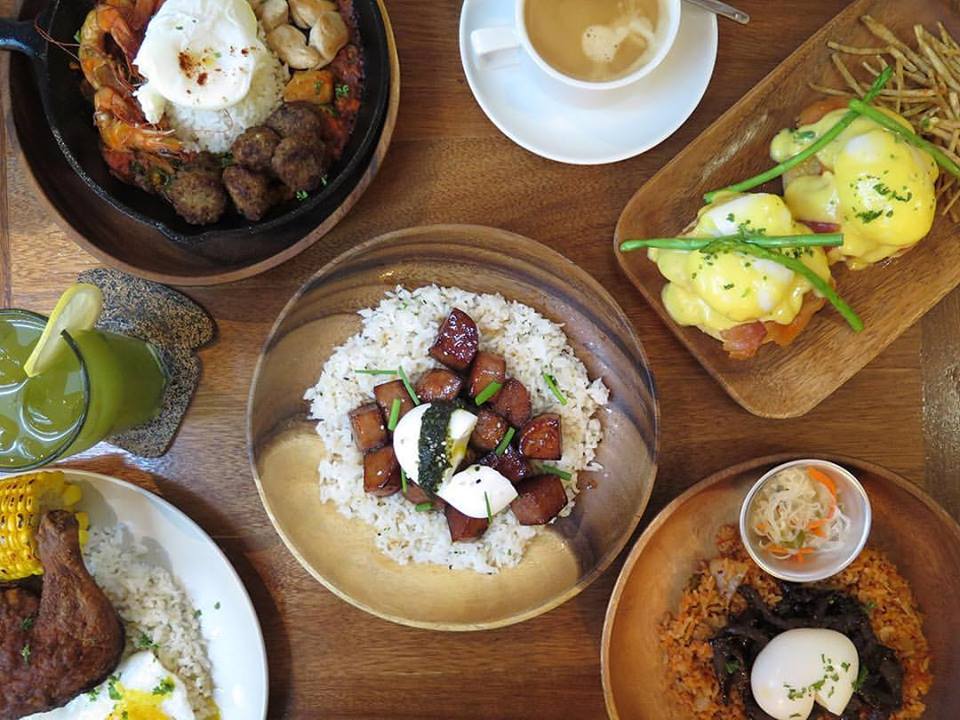 39 Malingap Street, Teachers Village, Quezon City
(02) 931 2337, (02) 441 1773 | Facebook
Open every day from 7am to 10pm
Budget for two – P700
Here's one not so far for northern folks. But, for those from the south, consider Breakfast & Pies a weekend destination you can look forward to. This café is quaint and cozy, making you feel like you've been invited to a friend's house for breakfast. Crowd-pleasers are the Caramelized Spam Kimchi Rice and the Big Breakfast Platter.
Dessert is a must while you're here, too. Their pies are obviously topnotch. How does Peanut Butter Honeycomb Pie sound?
6. Balay Dako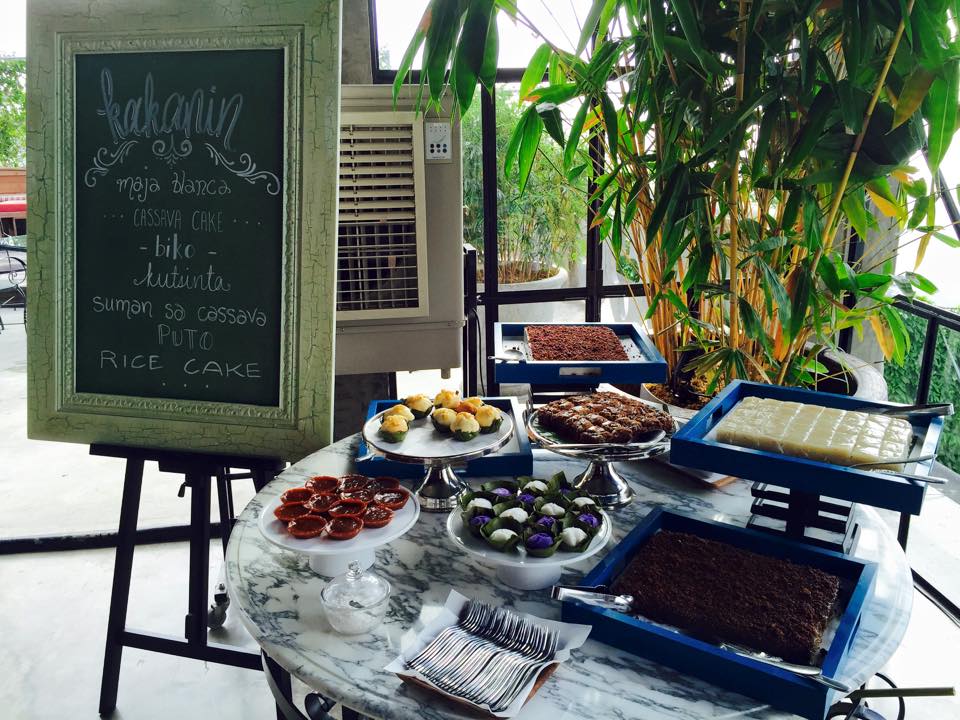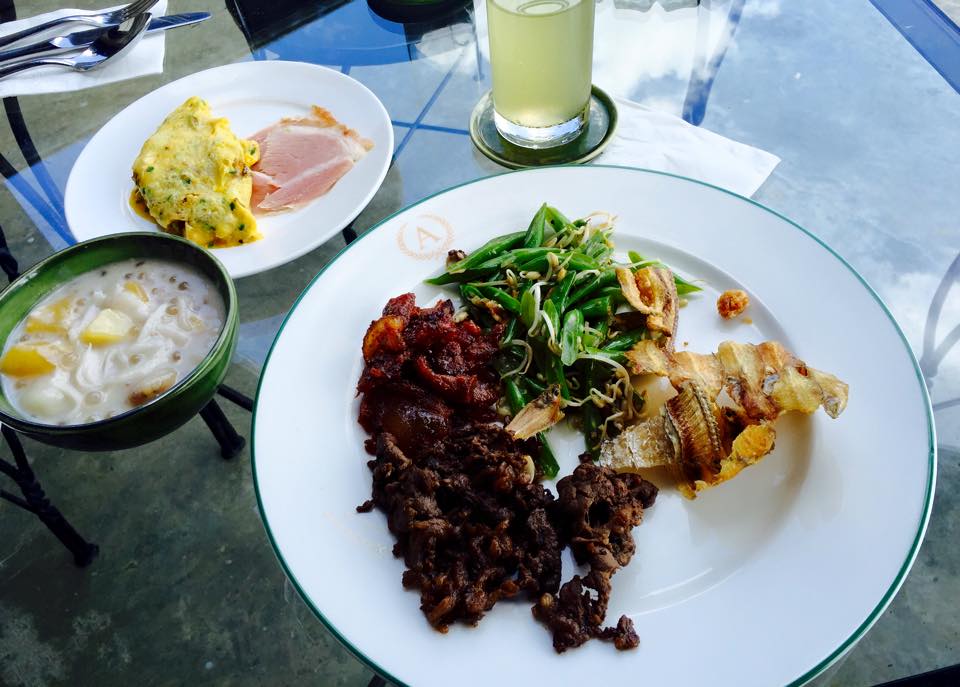 Aguinaldo Highway, Tagaytay City
(02) 246 9069 ext: 711 | Website | Facebook
Open Monday to Friday from 11am to 9pm, Saturday and Sunday from 7am to 9pm
Budget for two – P1200
On weekends and notional holidays, Balay Dako becomes an even more essential Tagaytay destination. From 7am to 11am, they offer an awesome Filipino breakfast buffet you can't miss. You'll be reminded of classic Filipino dishes and just how delightful Pinoy breakfast truly is.
5. Rustic Mornings by Isabelo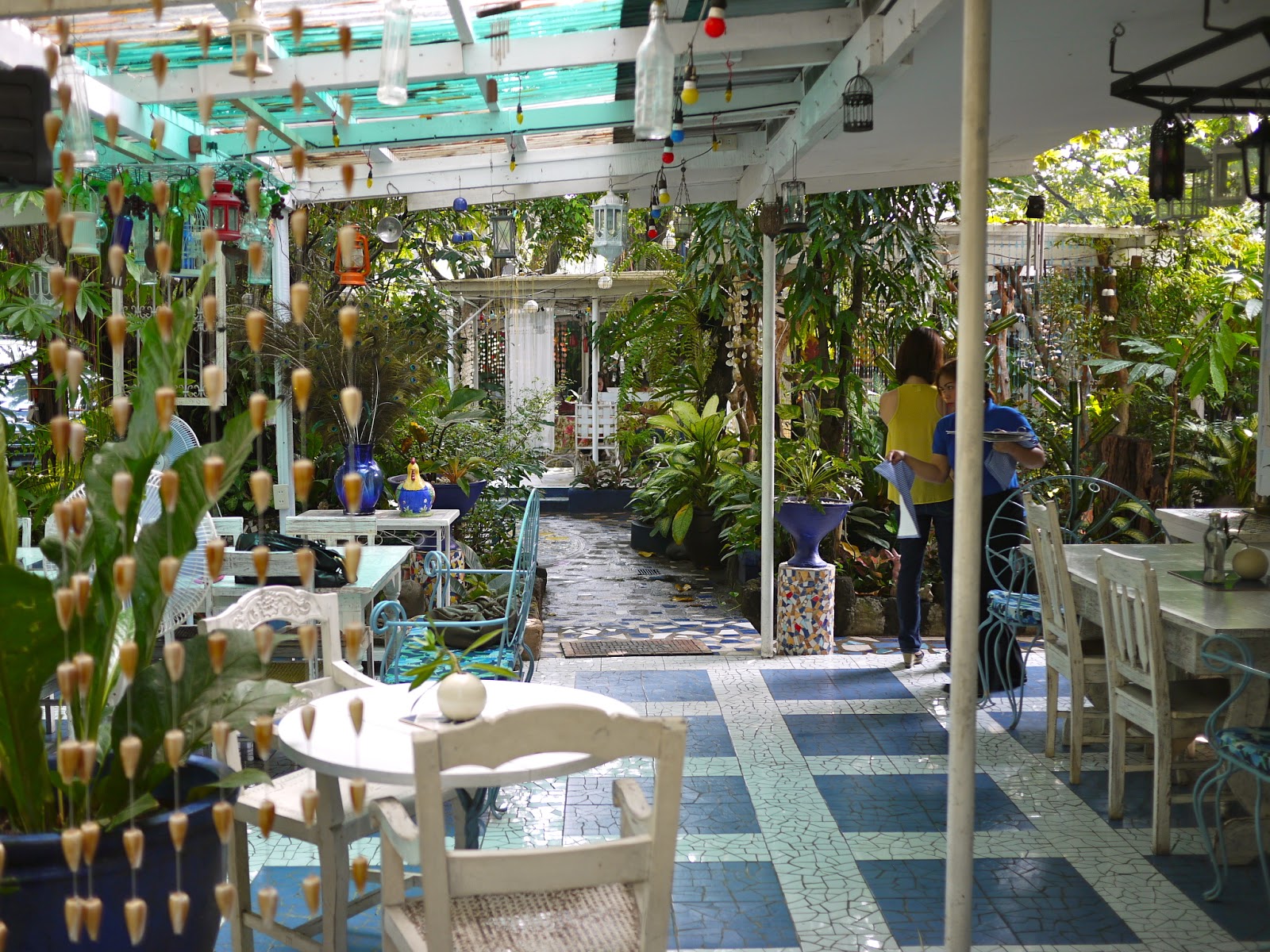 11 Isabelo Mendoza Street, San Roque, Marikina City
(02) 425 8610, (02) 681 2461 | Website | Facebook
Open Monday to Friday from 8am to 4pm, Saturday and Sunday from 8am to 9pm
Budget for two – P1100
Stepping inside Rustic Mornings is almost like entering a different world—one that's greener, more colorful and quirky. This place is incredibly instagenic, so make sure you bring your power bank. That or put away your phone as you enjoy Rustic Mornings' signature dishes, which include the Crispy Waffle Churros, Filipino Breakfast tray and Buffalo Chicken Strips with Waffles.