Tapos na ba kayo kiligin? Or more like, tapos na ba kayo mainis sa ka-sweet-an ng lahat ng couples sa paligid mo? It's okay. Wag ka nang bitter. Or pagpatuloy mo lang yan kasi baka maging bitter naman kayong lahat . . . kasi mercury retrograde na! Pisces szn pa. Stay strong. You can do it, lol. But in all seriousness, mercury retrograde na, so please, listen to me, okay? Don't throw away our piece of advice. Wag kayong masyadong stubborn.
Aries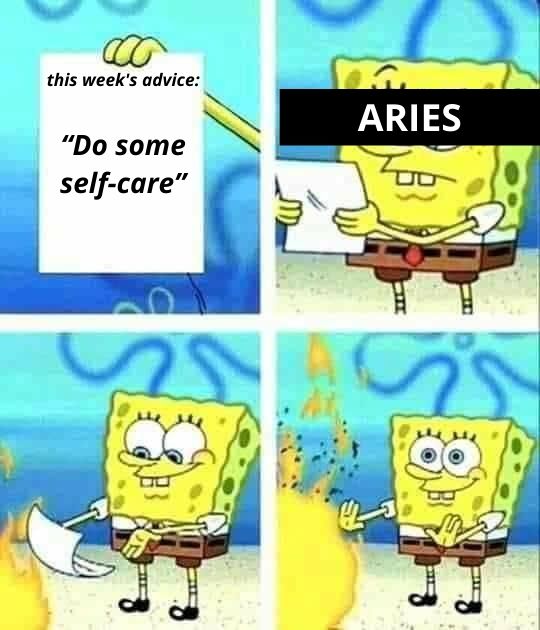 Nagdadalawang isip ka. Sinong uunahin mo? Sila o sarili mo? Siz, I suggest that you take care of yourself first. Help yourself so you can help others. Please lang. Because at the end of the day, your life is yours and yours alone.
Taurus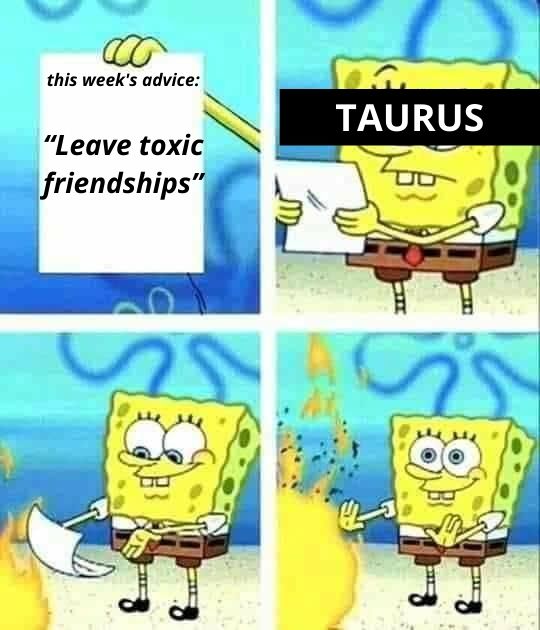 Mercury retrograde na kaya kailangan mo mag-ingat. And ask the right questions. Are you surrounding yourself with the right people? Are they helping you become a better person? If they aren't, it may be time to rethink friendships.
Gemini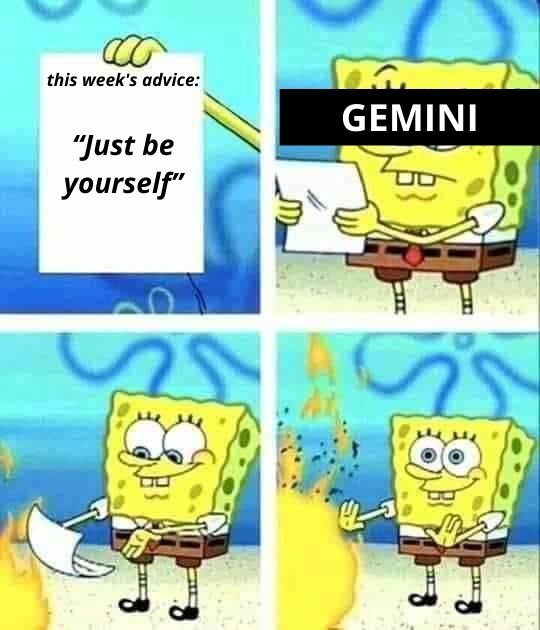 You feel like you need to put on a mask when you're around other people. But it's leaving you so tired. Ikaw na napapagod, tapos niloloko mo lang sarili mo. Sinong talo, siz? Ikaw rin in the end. So embrace who you are and people will do the same.
Cancer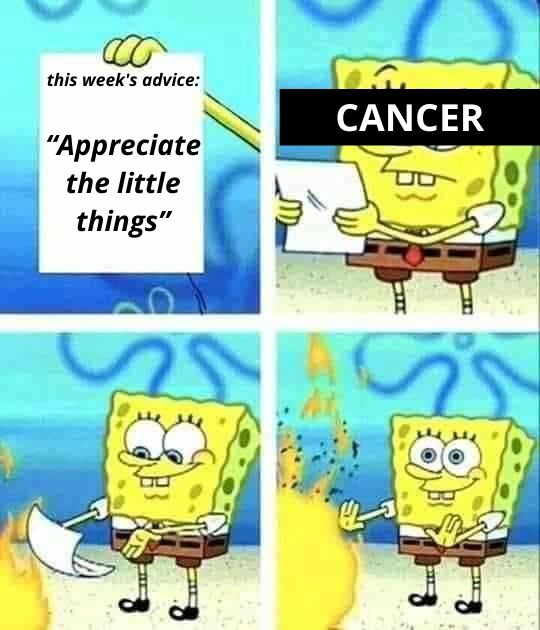 Laser-focused ka naman sa pupuntahan mo, no? That's not always bad. It's just that, sometimes, you need to look at where you are, too. And what you're doing. And every little thing you're encountering. Savor the path you're taking.
Leo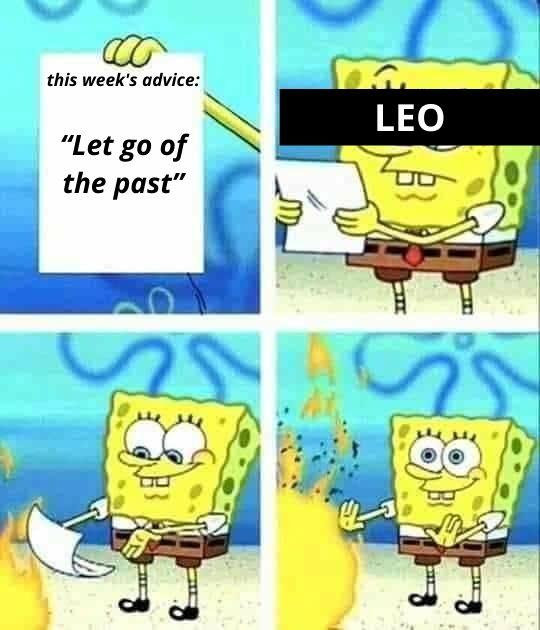 Ang kalat. Ang dami mong kalat, alam mo ba yun? It's time to clean up your clutter and say goodbye to the ghosts of your past. You can always look back, but you shouldn't stay in your memories forever. Welcome the future.
Virgo

Minsan, niloloko mo na lang yung sarili mo. Puwede bang tingnan mo kung ano yung totoo sa hindi? It's time to remove those rose-colored glasses and see what is real and what is fake. Especially with the people around you.
Libra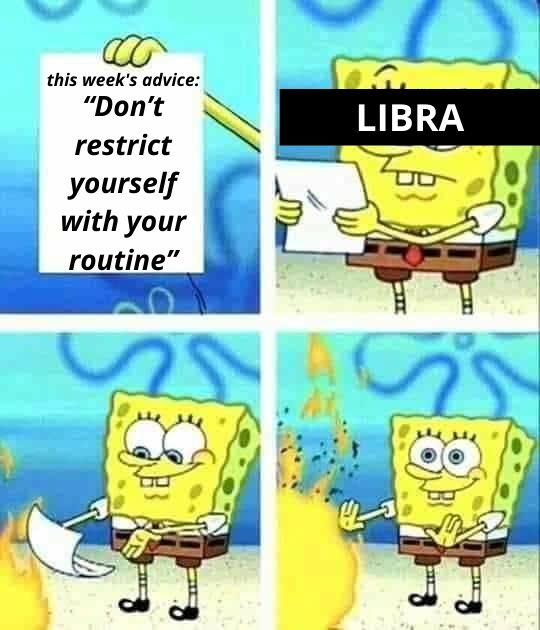 Don't be too strict with yourself. It's fine if you want to deviate from your routine. Kasi minsan nakakasakal din yang mga routine na yan, di ba? Kailangan mo din maging flexible para ready ka sa lahat ng ibabato sayo ng buhay.
Scorpio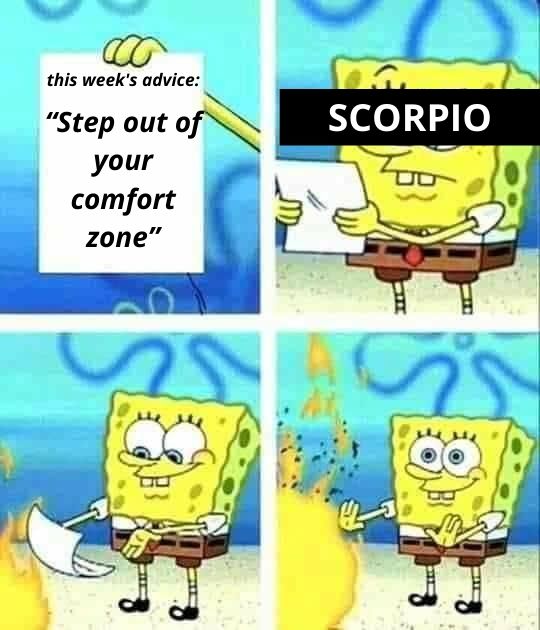 You're always doing what you love. Except are you really sure that's all that you love doing? Baka masyado ka lang nasanay, girl. Explore your boundaries. You should try something new and enjoy yourself.
Sagittarius

Sanay na sanay ka na sa kinalakihan mo. But are the traditions and value system of your family the same as the person you are right now? It might be time to question these things. And when you have your answer, you should stick to what you believe in.
Capricorn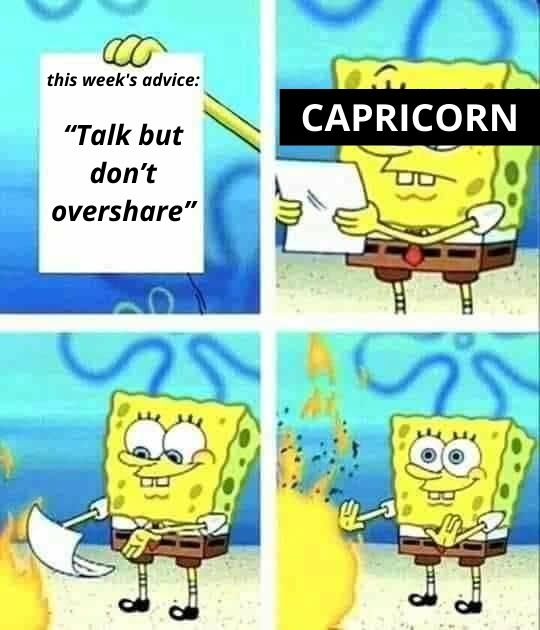 You're amazing at communicating, and this week, you should take advantage of that. Socialize, because there will be many great things waiting for you. But not too much, okay? Wag mag-overshare, so you won't get into any uncomfortable situations.
Aquarius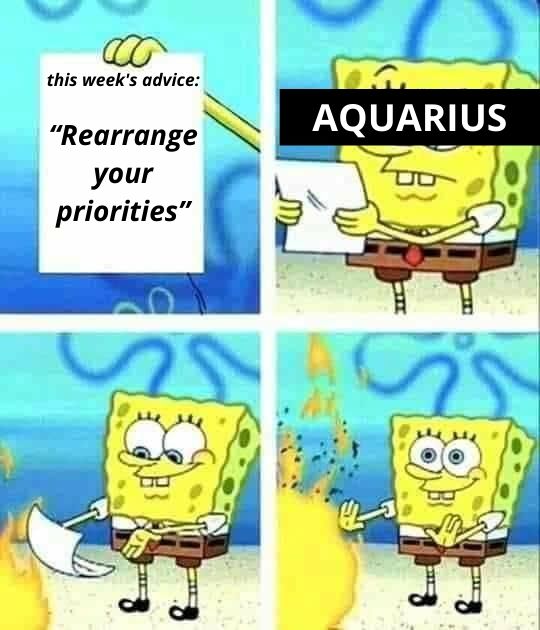 Anong pinaglalaanan mo ng oras ngayon? Sure ka bang yan dapat talaga binibigyan mo ng effort? It's time to rethink your priorities and where you're investing yourself. You may be able to live without some of them, so it's probably time to let go.
Pisces

Hindi ba ang dami na ng labels mo? You're thinking they're enough to define who you are. But maybe you should see how much more of you there is beyond what you're labeled as right now. Let yourself evolve and you'll find yourself freer than ever.
Daming rethinking na kailangan gawin, no? Ready ka na ba talaga sa mercury retrograde? Pero sino nga bang ready para diyan? Not you and not us.