Start the new year right by showing off a great characteristic of yours that would just distract everyone just like Jason Momoa's arms distracted everyone at the 2020 Golden Globes. Pero wag lang mang-distract. Aim to blow away this new year and everyone in it. (Kaya sana naman di ka pa nag-give up sa new year's resolutions mo lalo na mag-iisang linggo pa lang since nag-bagong taon.)
Aries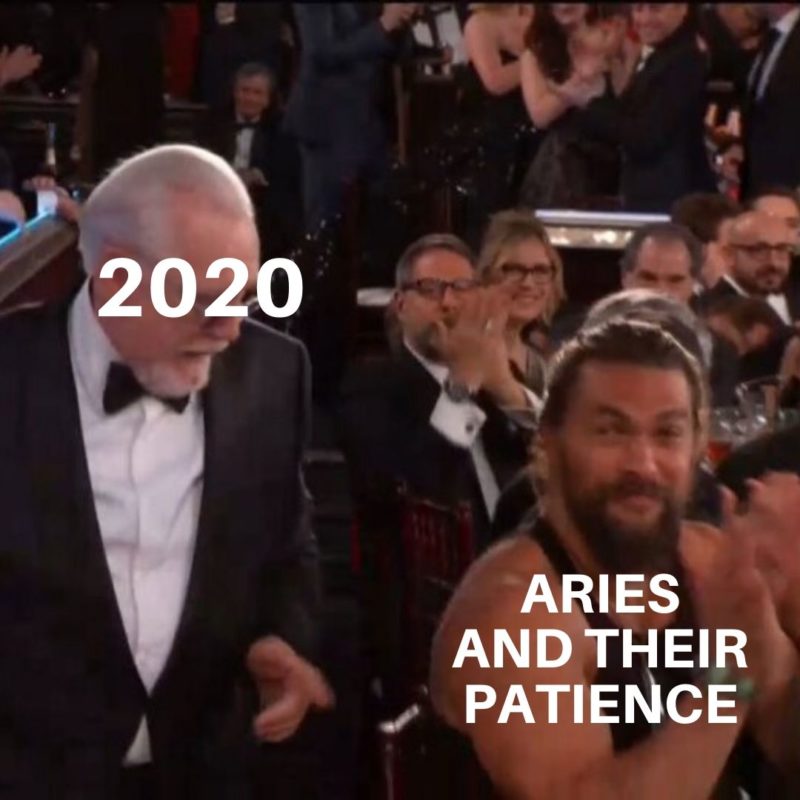 Ayan na, magbubunga na mga pinaghirapan mo last year. But still, you need to wait for a bit. Onti na lang. Just make sure to acknowledge that yes, this is not a race, and yes, you have been making progress. Let's get this bread—slowly but surely.
Taurus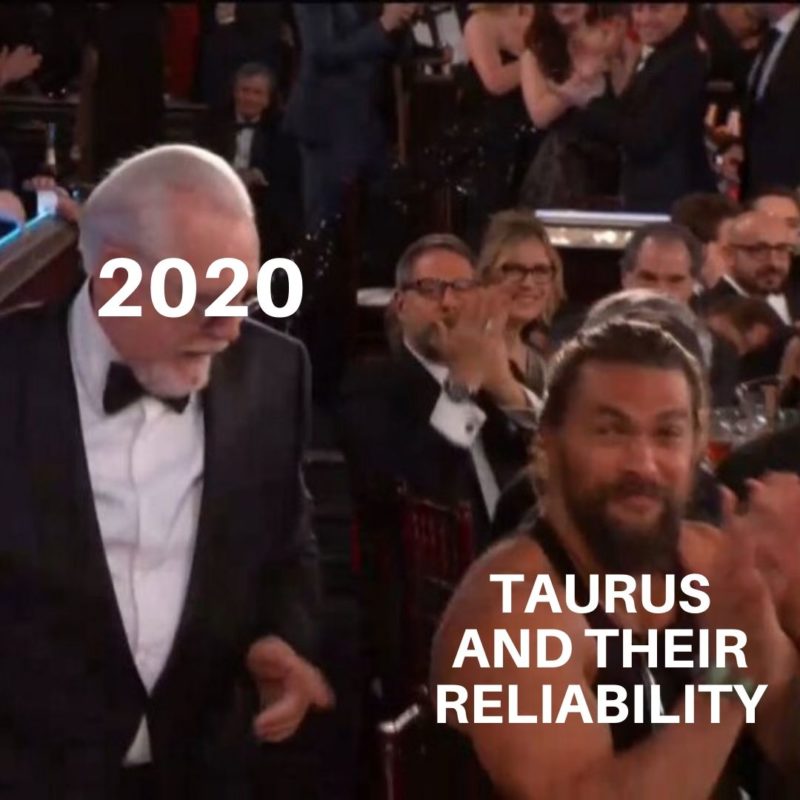 Uy, nice. It's great that you're not looking for validation in other people. You can stand on your own two feet, and mas napapasaya mo lang sarili mo dahil dun. Makes you more reliable. Keep this up, girl.
Gemini

Luh, siz, wag i-bottle up lahat ng feelings. Kailangan ng outlet. But it's okay. You'll get your catharsis soon. Just learn how to express yourself and channel that versatility better.
Cancer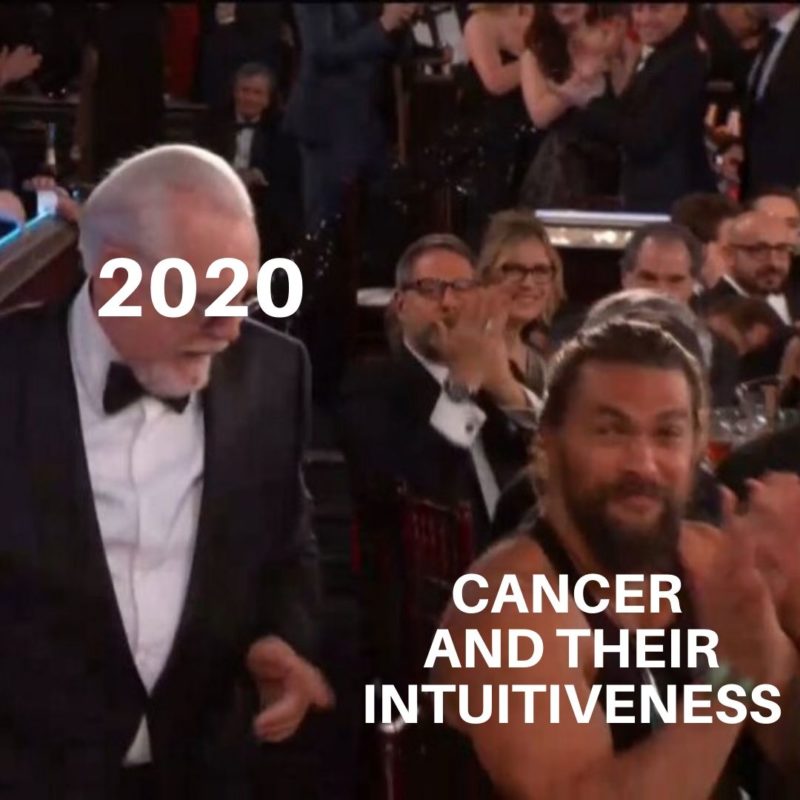 Bagong taon, bagong landas din. You're feeling too much for someone else now, which means you might need to make a big decision—prioritize yourself or keep the relationship. Both choices have consequences, so bring out your intuitiveness and decide carefully.
Leo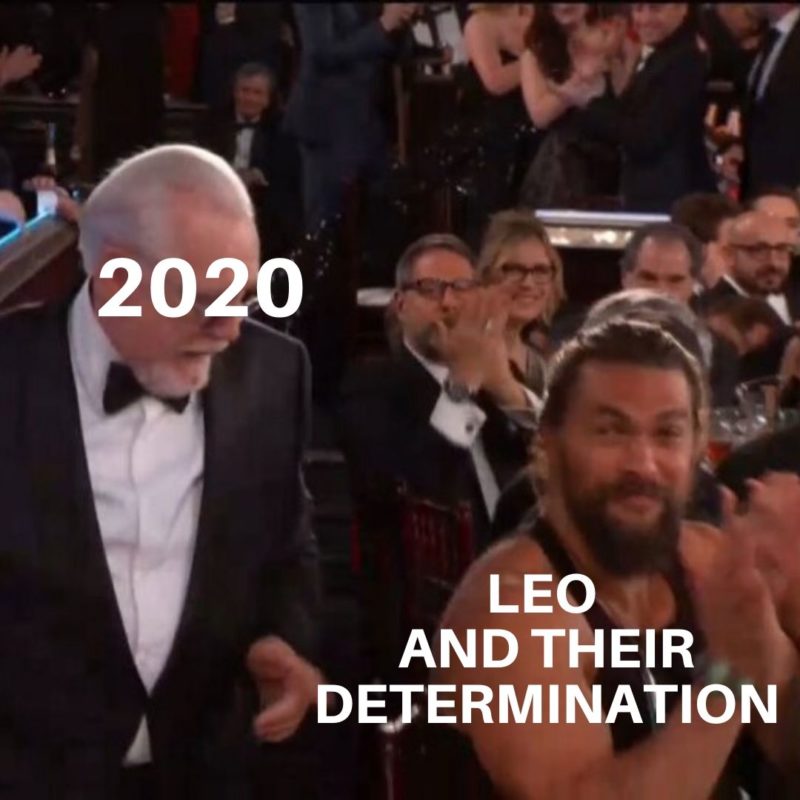 New year, new goals. At dahil diyan, motivated ka na ma-accomplish yan lahat. Buti ka pa. Pero go lang, girl! Support ka naming lahat. Stay determined and achieve those goals. We just hope you can sustain it all year through.
Virgo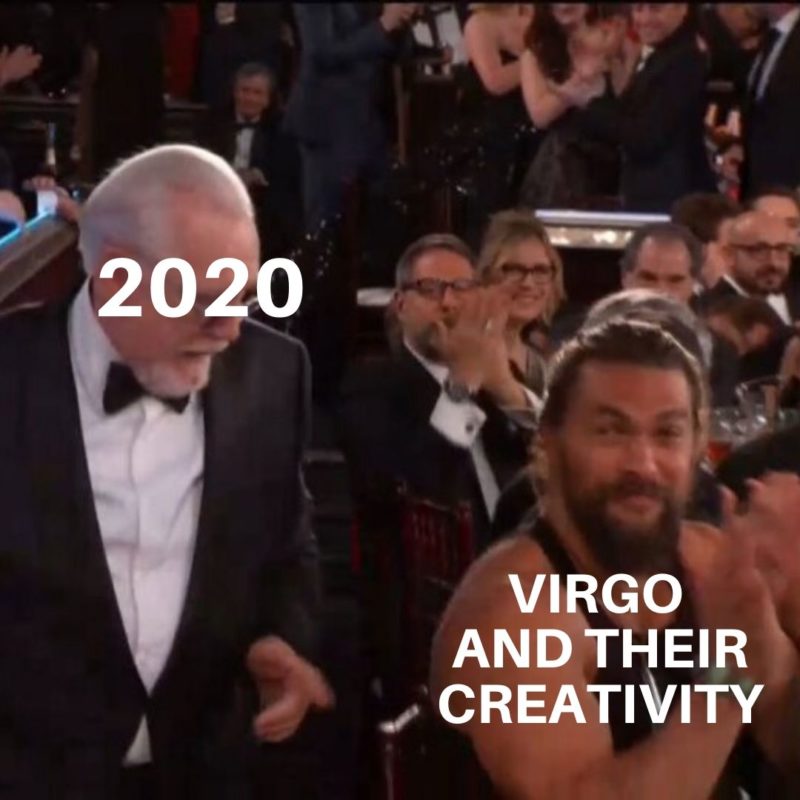 You're stepping out there in the world and opening new doors. Palabasin mo na yang creativity na tinatago mo, girl. Please lang. Don't let fear, self-doubt, or other people's opinions stop you. The world's your stage.
Libra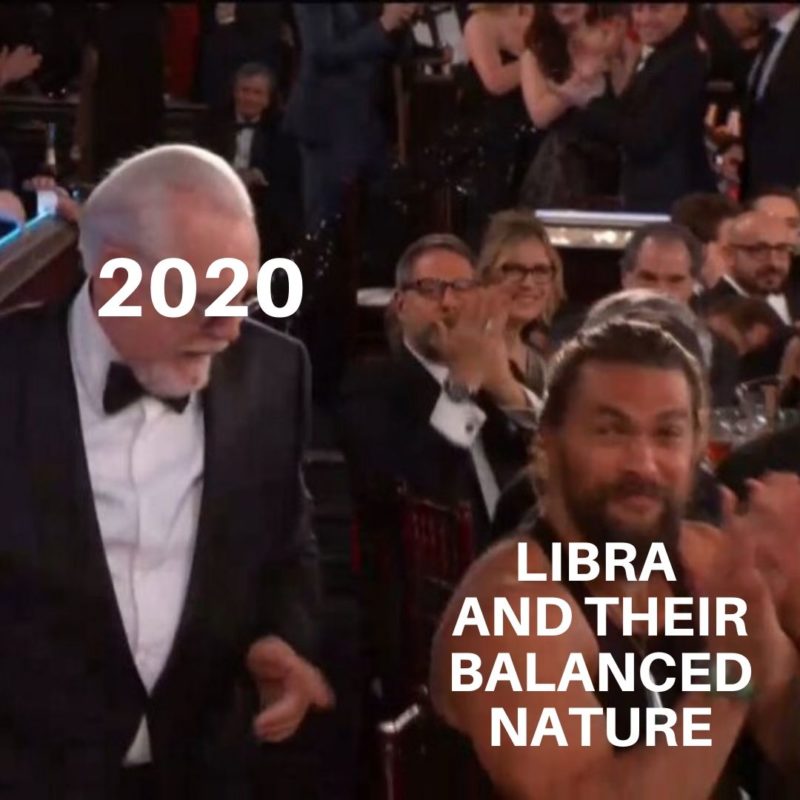 Nako, girl. Wag ka magtago. Alam ko mas madali yun, pero??? Will you give up the possibility of success and happiness just to stay in your comfort zone? Channel that harmony you like so much and find balance between risks and comfort.
Scorpio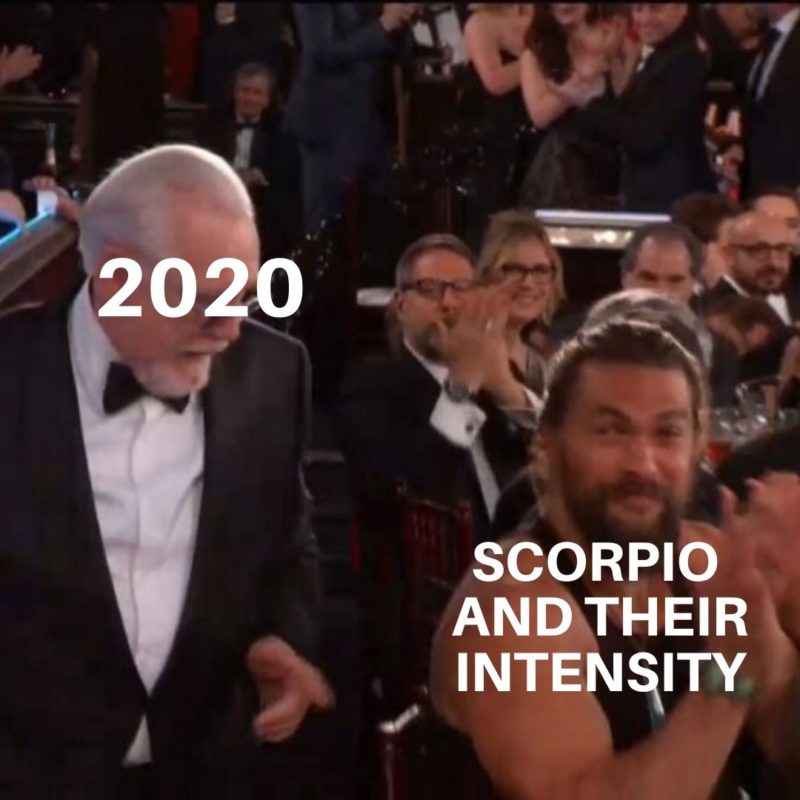 Huy! Wag ka mag-focus masyado diyan sa isang bagay. Kakabagong taon lang, naka-tunnel vision ka na? Chill, siz. Spread out your usual intensity and look at the bigger picture. Matutuwa ka for sure.
Sagittarius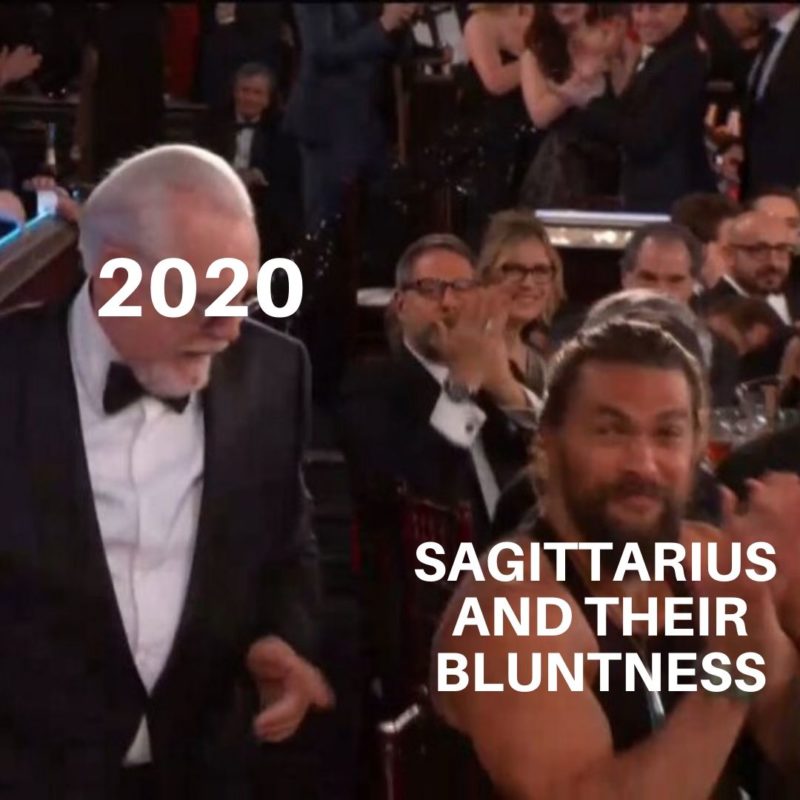 You're often so blunt that people tend to think you're fine on your own. And you are. Pero minsan, you should put yourself out there and take a risk. Kailangan gamitin mo yang straight-forwardness mo para naman mag-open up. You'll never know what you'll find.
Capricorn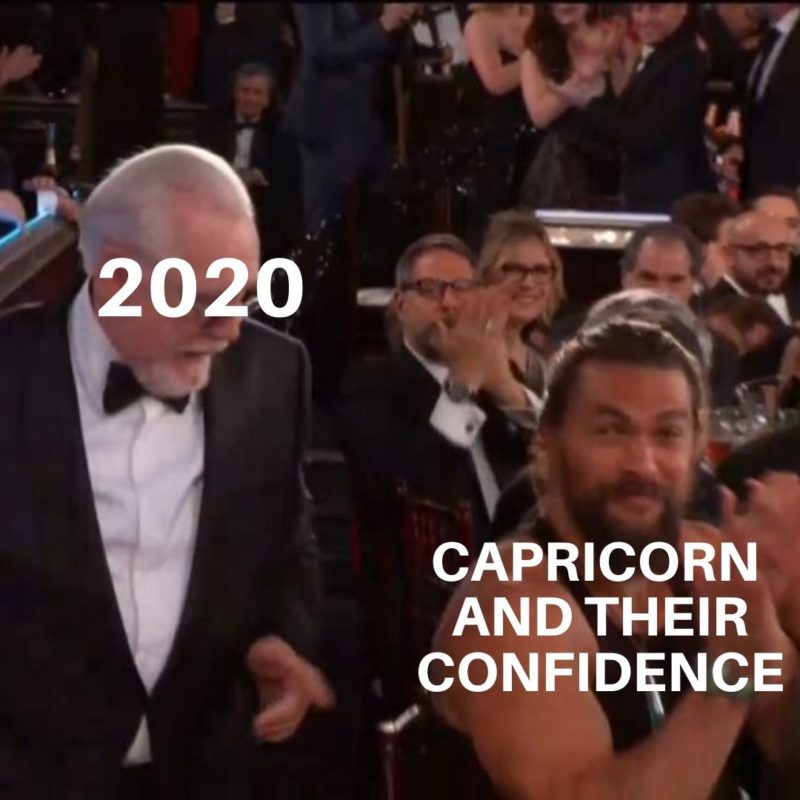 Pak! Ang confident niya oh. Dapat lang naman. Your practical and logical nature will bring you closer to your ambitions, and being confident will just give you better results. Kaya go lang and bring out that confidence, girl!
Aquarius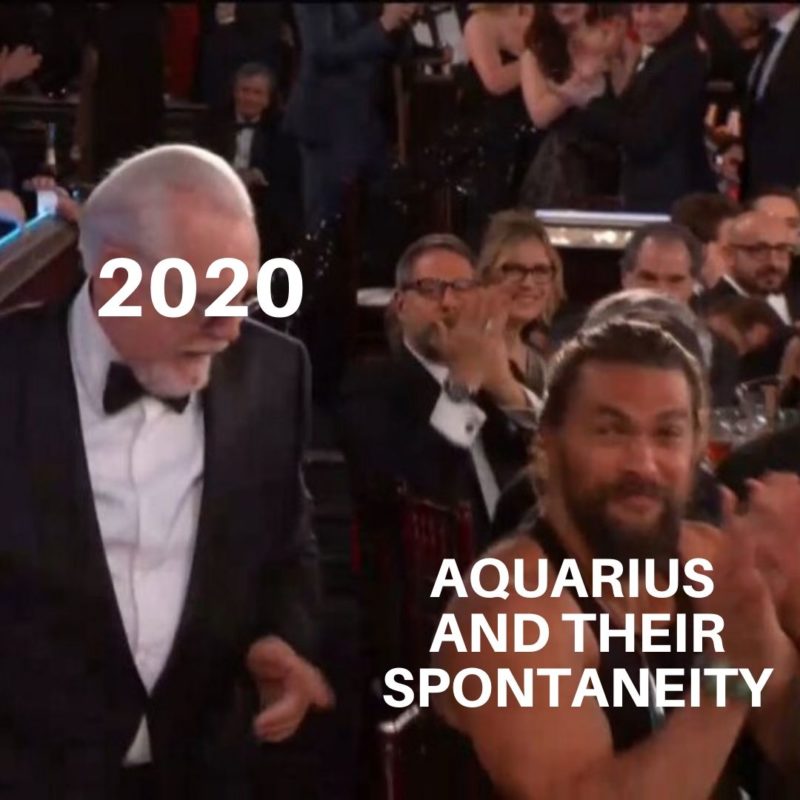 Girl, kakabagong taon lang, bakit parang pagod na pagod ka na? You've been trying to get away from some heavy energy around you, so maybe it's time to bring out your spontaneous self and take some more risks. Let yourself enjoy simple pleasures and come back to your daily life recharged.
Pisces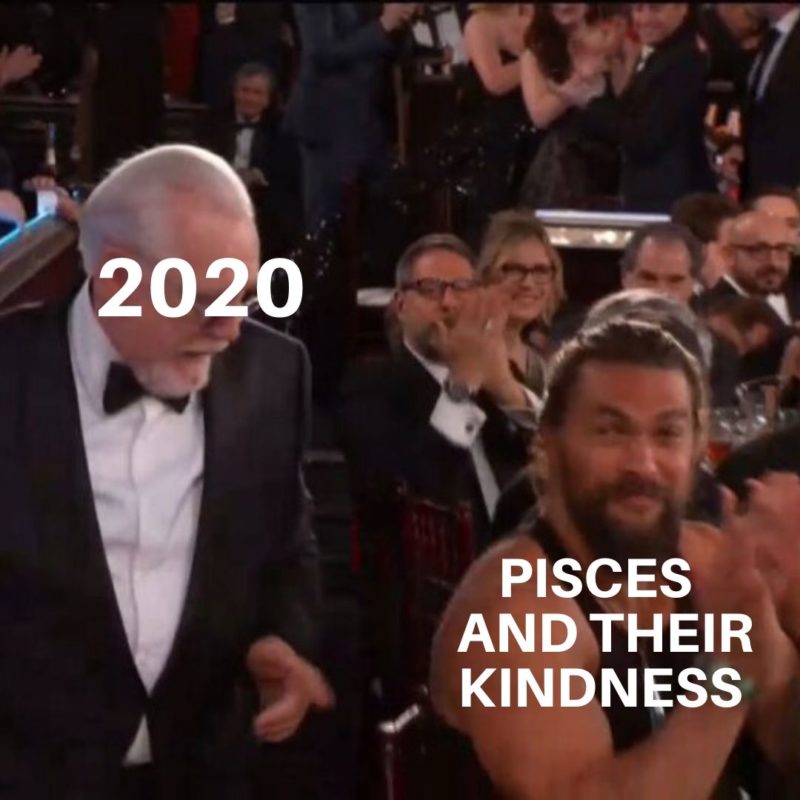 You might soon be in a situation where you're at the right place at the right time, and this is the time and place to make a connection with other people. Swear, siz, di mo pagsisihan yan. Your kindness will take you places.
Since kakabagong taon lang, at lalo na daming bad news ngayon, sana naman we cheer each other on instead of bringing each other down, okay? Let's get it, mga siz!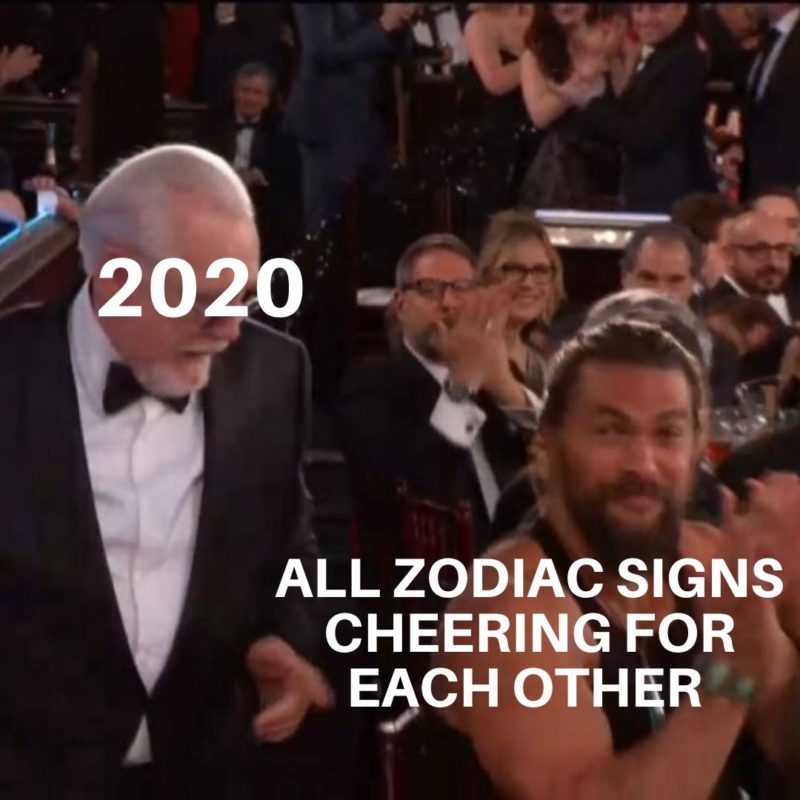 Anong tingin mo meron para sayo ngayong 2020? Share naman diyan, siz!