Penge! 8 Unique Chip Flavors to Munch On
Jul 28, 2015 &nbsp • &nbsp 8List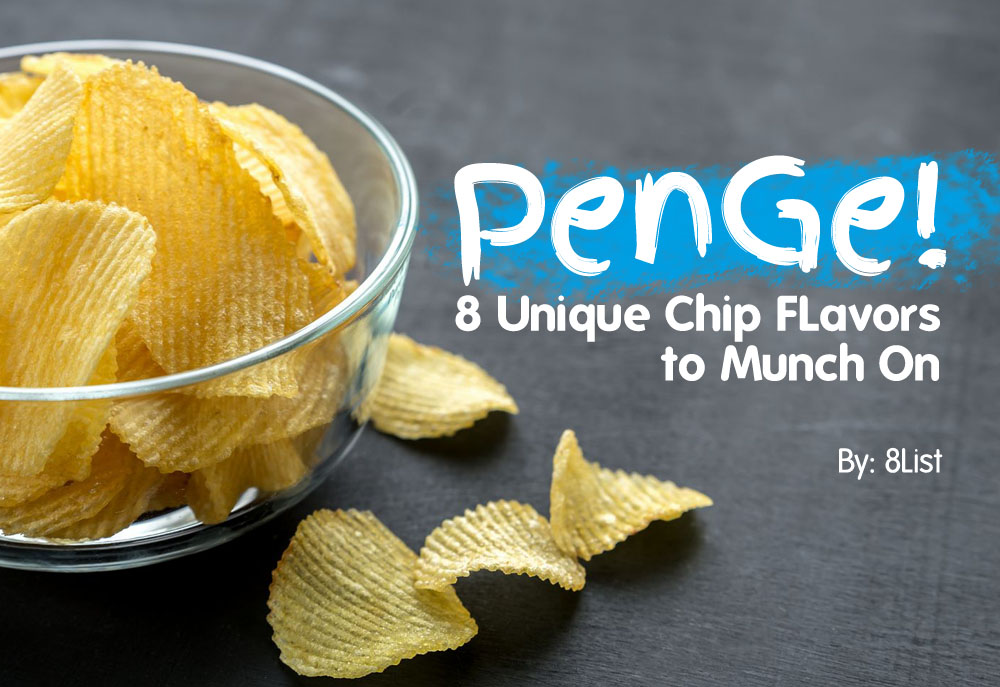 What do Pinoys love doing? Eat. We love to eat, be it the staple ulam-rice combo, desserts and junk foods. What's another thing Pinoys love? Novelty. We're interested in anything that's new, and we love giving new things a try.

We get tired of the mundane. The same goes with our snacks and chicherias. Salt? Cheese? Meh. We want something new. We want something that will ignite or continue the zest in our belly for junk food. We want something that will make us not care about our health upon that first bite or crunch of chip and/or curl. Something that will enforce our primal desires and make us skip our diet.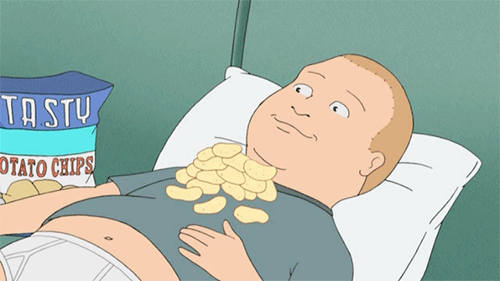 While we have to wait for Lay's new potato chip flavors to hit our shores (new flavors include Biscuits and Gravy and Greek Gyro), check out these unique and "unusual" flavors that are locally available. Who knows, you might find the meaning of life after biting into these. Or you might find your new favorite snack. Who knows?
In no particular order:
8. Jack 'n Jill Calbee Pizza Potato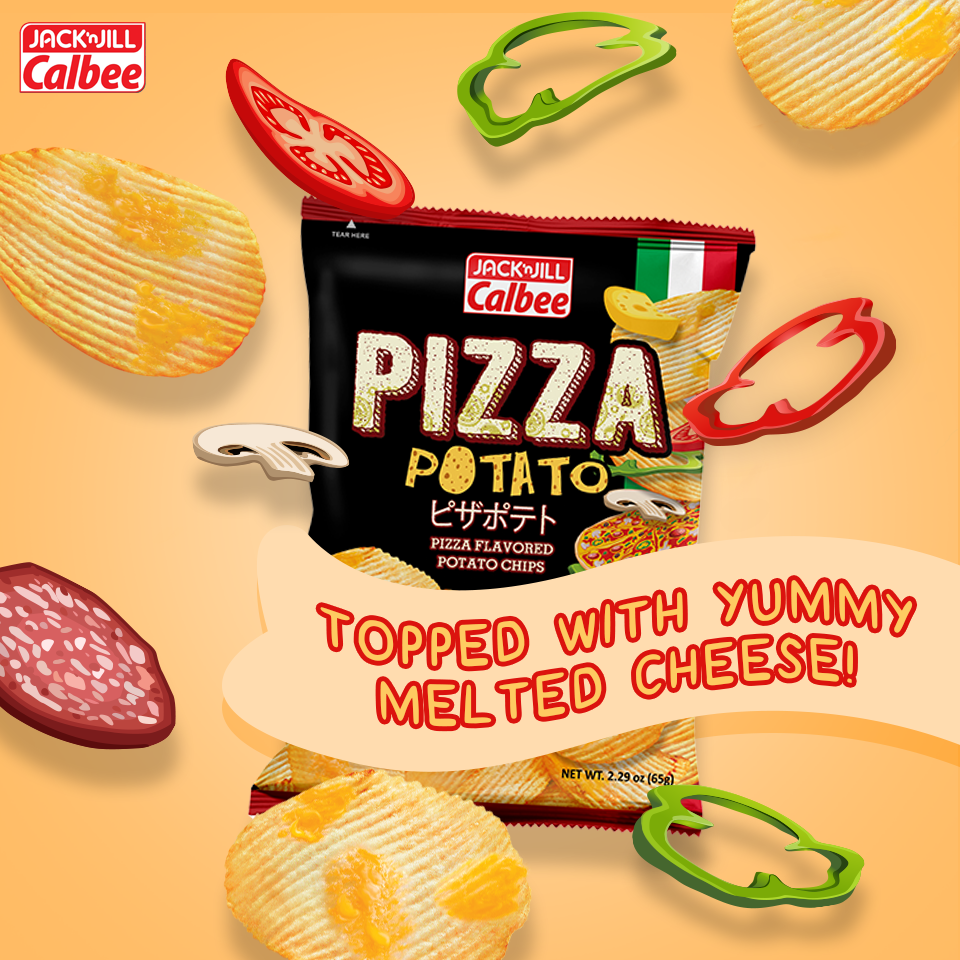 Now now, before you head to the comments section and complain how pizza is not an unusual flavor, hear us out. What makes Jack 'n Jill Calbee Pizza Potato (say that five times really fast) is that it is actually topped with melted cheese, giving its bite a little more texture. It also makes it tastier, making it one of the best pizza-flavored chips out there. Screw it, if you're craving for pizza but don't have the budget, Jack 'n Jill Calbee's Pizza Potato is your best bet.
7. Chik 'n Skin ni Mang Juan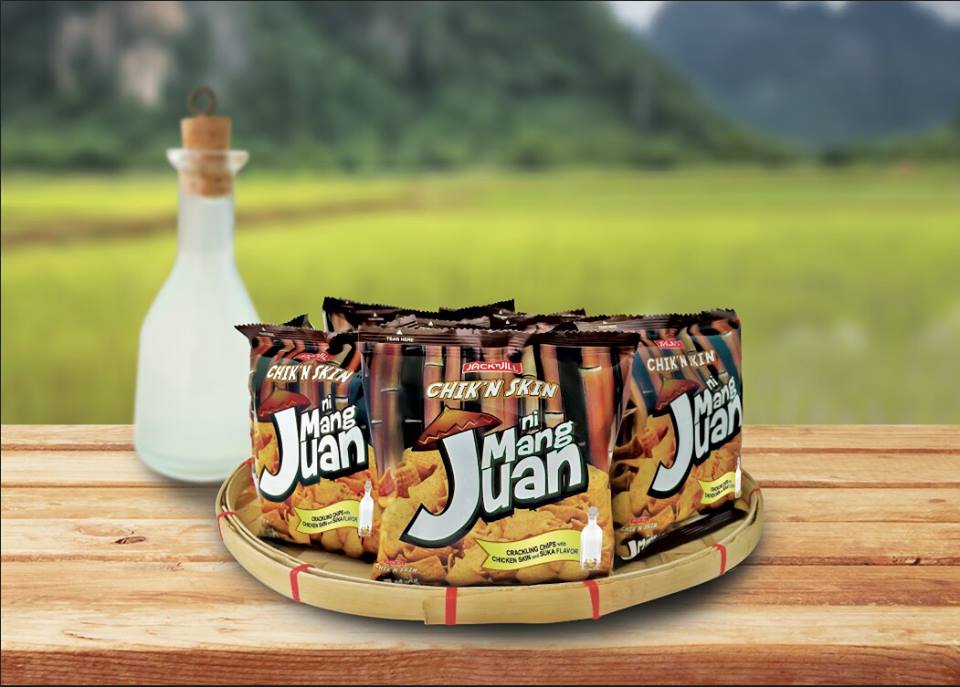 The crunchy, delicious and oh-so-unhealthy chicken skin we buy from the streets is now in chip form thanks to Mang Juan. The snack is tastes surprisingly and delightfully legit, as if manong chicken skin vendor is feeding you with his oily fingers. Ok, that maybe a bit too graphic, but Chik 'n Skin ni Mang Juan is good. It's crunchy, and it tastes like chicken skin. Time to go to your nearest supermarket and start hoarding them.
6. Pringles Xtra Screamin' Dill Pickle
If you're more on the adventurous (or EXTREME) side, check out Pringles Xtra Screamin' Dill Pickle. You may be initially put off by its pungent odor, but the chips aren't bad and even packs a bit of a bold, tangy taste.
5. Kettle Brand Buffalo Bleu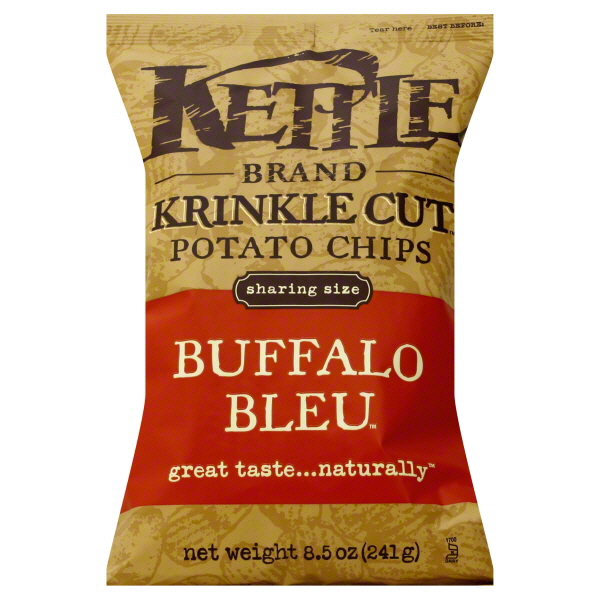 Bold flavor and a hearty crunch: that's what you get from Kettle Brand's Buffalo Bleu Krinkle Cut chips. Upon first bite, you're met with an assault of spicy flavors and then a hint of cool blue cheese surprises your senses, taking your tongue on a tasty adventure.
4. Oishi Gourmet Picks Kimchi Flavored Potato Chips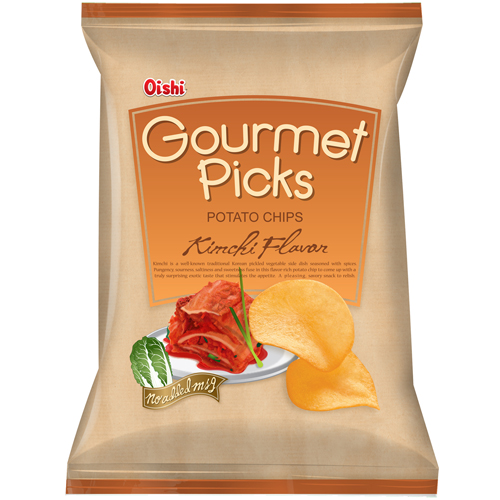 Another pickled entry in this list is Oishi's kimchi flavored chips under their Gourmet Picks line. Though not as spicy as the actual kimchi, Oishi's snack has the smoky-tangy feature of the Korean delicacy down to perfection.
3.  Red Rock Deli Honey Soy Chicken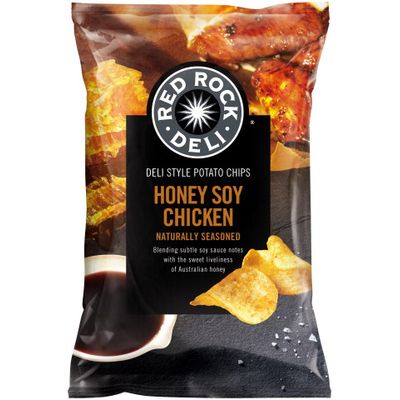 Cooked in sunflower oil, one of Red Rock Deli's features is the undeniable crunch that every chip has. One of their best sellers is their Honey Soy Chicken flavor which melds sweet and salty effortlessly. Soy sauce + chicken + honey = bliss.
2. Jack 'n Jill Shake and Roll Unagi Kabayaki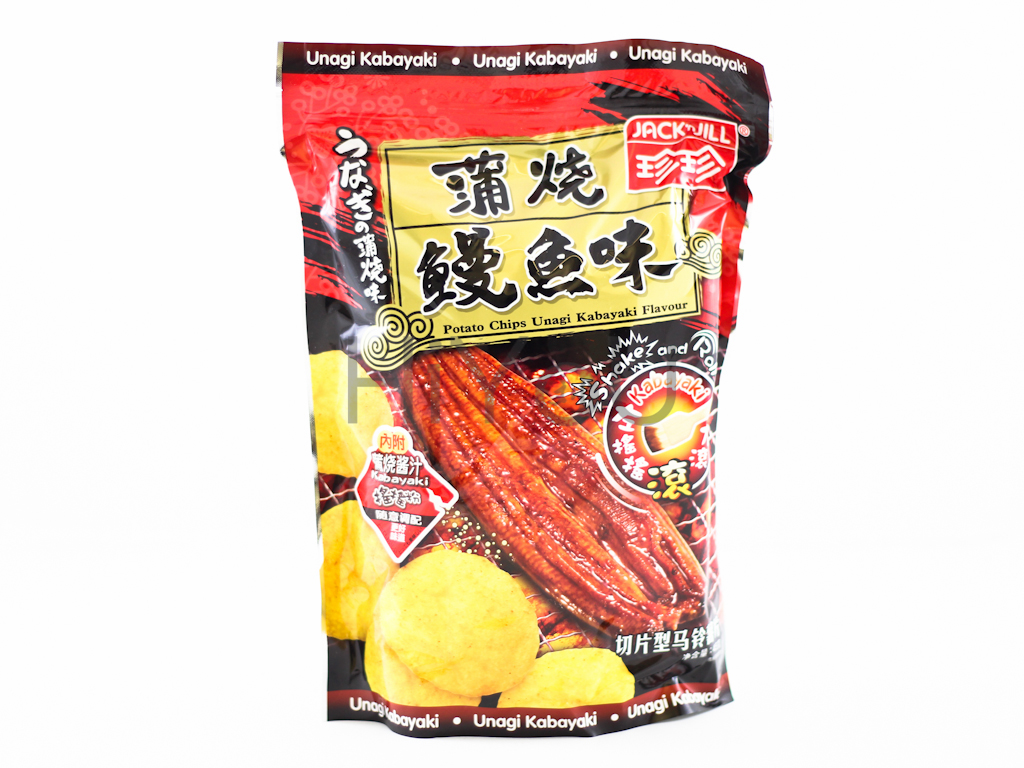 Jack 'n Jill's Unagi Kabayaki chips has a more tactile and interactive experience in the sense that the flavor packet is separate. You open the bag, sprinkle the flavor packet, and shake the bag after (hence the name Shake and Roll). What you get is a delightful barbecue flavored experience. Sweet, salty and a slight eel taste. It's like eating glazed unagi at your favorite Japanese resto.
1. Royce Potato Chip Chocolate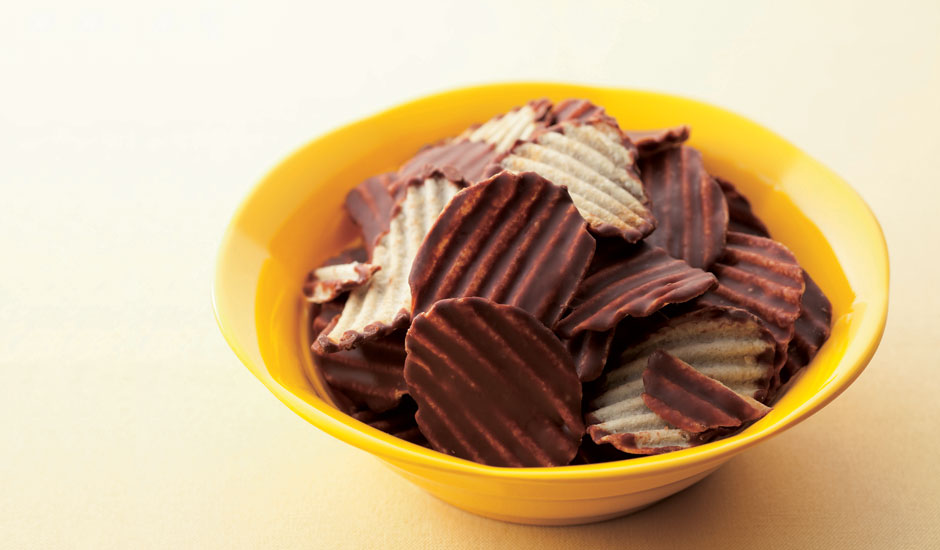 Everyone loves chocolate. Everyone loves chips. Putting them together is a no-brainer. For the less adventurous, chocolate-coated potato chips may not look so appetizing at first. The sweetness of the chocolate complements the saltiness of the chips, giving a right balance of flavor. The only problem? They're addictive. You'll find yourself in autopilot ramming these chips in your mouth as your friends, family and officemates look on in disgust. Or envy. They don't know what they're missing.
Happy munching!
How about you? What's your favorite chip flavor? Start biting and mouthing off in the comments!