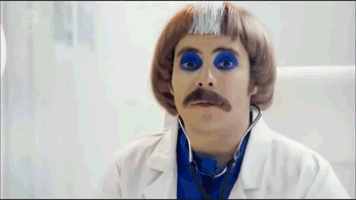 This Week in Weird News:
Olympic Weirdness Edition
By Kevin Christian L. Santos

Hey, weird team! Another week of WTF is upon us again. The Olympics is currently ongoing, and Philippine Olympic weightlifter Hidilyn Diaz ended our country's decades-long medal drought, earning our respect and admiration in the process. You go girl! Let's hope that the rest of our athletes bring home the bacon. If not, they're still awesome for training hard and representing the country in the biggest sports stage of them all.
Just like the rest of the world, the Olympics isn't immune to weirdness. Let's take a look at what's happening in the realm of sports and the rest of the world, starting with:
8. Footage shows statue of Jesus opening its eyes
New footage shows the statue of Jesus opening and slowly closing its eyes in a church in Mexico. However, netizens and paranormal activity experts (yes, that's a real thing) claim that there's nothing unusual about the video and could be nothing more than an optical illusion. Meanwhile, officials under the Diocese of Saltillo refuse to watch the video.
Fake or not, given the rampant crime, hatred in comments sections and a woman feeling entitled to a seat in the MRT, we really do need Jesus right now.
7. Here's some creepy doll music because you're weird and like to torture yourself
Hey! Are you a big horror aficionado who thinks the Child's Play movies would be fun in real life? Do you like to scare yourself miserable? Are you not right in the head?
Your prayers have been answered! Twin brothers Derek and Brandon Fiechter just released one hour's worth of creepy doll music for your listening pleasure.
Now give it a listen, and may God and blinking Jesus have mercy on your soul.
6. Gotta summon them all! Archaeologists discover magic spells in Serbia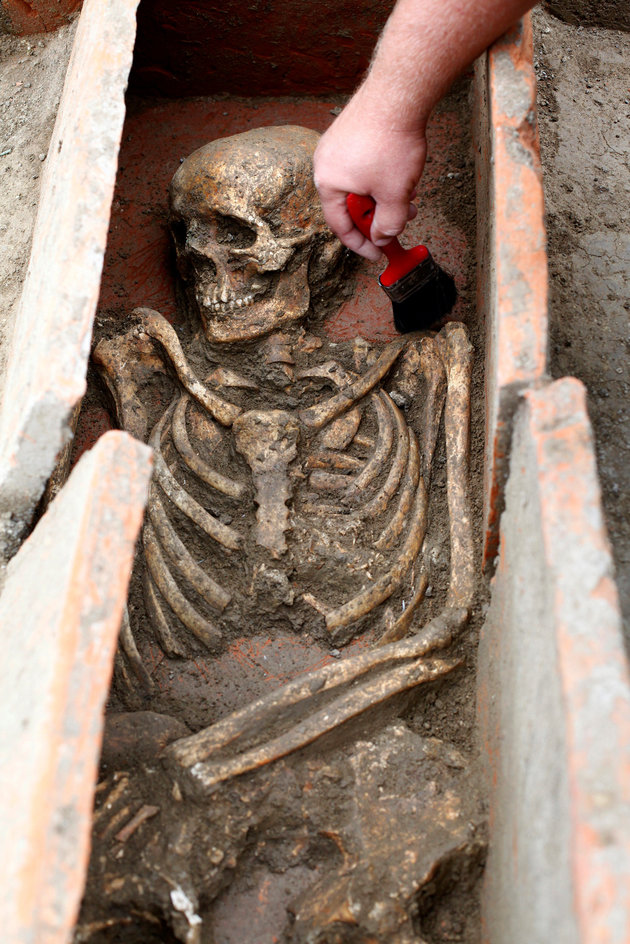 Archaeologists in Kostolac, Serbia, made quite a find when they unearthed gold and silver scrolls etched with magic spells that they found alongside skeletons believed to be buried over 2,000 years ago.
Just the week prior, the same team of archaeologists discovered amulets containing gold and silver scrolls that were covered in writing. The team believes that these words are magic spells to be used to perform good and evil in the afterlife. They were also able to read the names of demons connected to modern-day Syria among the inscriptions.
Archaeologist Ilija Dankovic says that magic charms are often buried along with people who died a violent death, since "souls of such people took longer to find rest and had a better chance of finding demons and deities, and pass the wishes to them so they could do their magic."
Meanwhile, this magic trick remains an elusive mystery: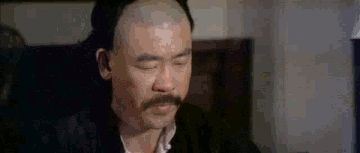 5. Tilapia ice cream bags international award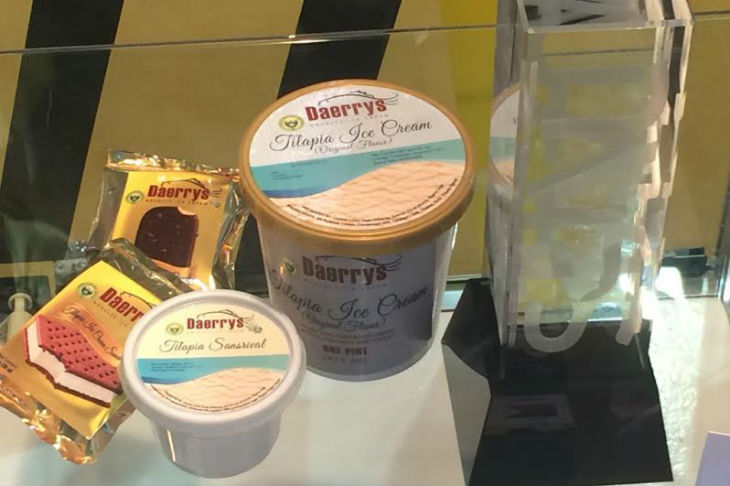 Did you ever crave fish in cream form and it's the only thing missing in your life for you to achieve nirvana? Worry no more. A tilapia flavored ice cream developed by the Central Luzon State University just bagged the Innovation Gold Award during the Salon International de L'Agroalimentaire (SIAL) ASEAN Manila 2016.
Get this: Daerrys Tilapia Ice Cream is made from tilapia fillet, all-purpose cream, condensed and fresh milk, chopped walnut and diced cheese, according to the Philippine Council for Agriculture, Aquatic, and Natural Resources Research and Development (PCAARRD). As a plus, the product also showed no signs of fishy smell or aftertaste. So…yay?
If fish ice cream is not your thing, the line also features Tilapia Sansrival, Tilapia Ice Cream Pops, and Tilapia Ice Cream Sandwich.
By winning the award, the product will be featured in the SIAL networks in Paris, Canada, China, Middle East, and Indonesia. Yeah! Pinoy pride!
Now if we could just get some toyo, calamansi and sili with that ice cream.