This Week in Weird News: Zombie Attack Edition
Aug 19, 2016 &nbsp • &nbsp Kevin Christian L. Santos
This Week in Weird News:
Zombie Attack Edition
By Kevin Christian L. Santos

Hey weird team! The weather's been extra mean lately; sunny one minute, pouring a deluge of water the next. It's as if the weather wants to make sure we're caught off-guard so we have to get stuck in traffic for hours, or walk home drenched and with wet socks (which is a form of torture).
This week's been pretty interesting too. We caught a bunch of parties on Twitter, President Duterte and Senator De Lima continue to butt heads, and the Olympics are still in full swing.
Weirdness didn't take a break either, starting with:
8. Dad mistakenly eats pot brownies, gets super high and says mean things to cat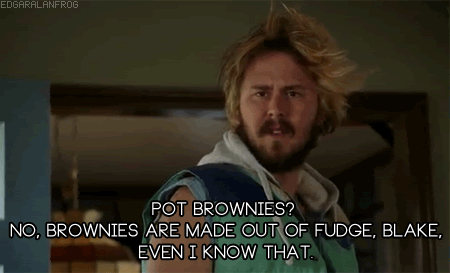 In Omaha, police had to investigate an accidental overdose of marijuana. Police say that a 53-year old man was unloading groceries and found some brownies in the backseat of a car that his children used earlier in the day. The only problem is that these weren't ordinary brownies, and the father ate four of them. FOUR.
The Omaha World Herald reports that the man's wife noticed that he was suffering from "bad anxiety." She tried to call her kids and ask what was in the brownies, but didn't get a response. As police investigated, one of the children said the brownies belonged to one of his siblings, and that he was "pretty sure it was just marijuana in the brownies."
When paramedics arrived, they noticed the father was acting strange—crawling around the floor, uttering random profanities and calling the family cat a "bitch." Paramedics also noted that the man's vital signs were normal, and helped him into bed after.
That is one heavy trip, and that cat must have been a huge asshole for someone that high to call it a bitch.
7. Nude statues of Donald Trump are getting erected in the U.S.
s/o to whoever installed this Trump statue in Union Square last night pic.twitter.com/Cldd4qkgyI

— JamesMichael Nichols (@jamesmichael) August 18, 2016
The US presidential elections are getting ugly with allegations being thrown between the camps of Donald Trump and Hillary Clinton. So far, the Donald is being more prominently featured in the news, and not in a good way. His campaign is constantly undergoing major shakeups and staff members keep getting replaced.

To add salt to the candidate's wounds, an activist group has been putting up nude statues of Trump in at least five major cities in the US. It shows Donald in his naked glory, all veiny with macaroni-looking pubes that almost match his tuft of hair. As a shot against his alleged small hands and "manhood," a plaque at the statue's feet reads "The emperor has no balls."

The Huffington Post reports that the work is signed by Indecline; an activist group whose past works include putting the names of black victims of police brutality on the Hollywood Walk of Fame.

[vimeo id="178856447″]

Why the tiny penis and lack of testicles on the statue? Speaking to The Huffington Post, Indecline says, "We decided to depict Trump without his balls because we refuse to acknowledge that he is a man. He is a small arrogant child and thus, has nothing in the way of testicles."

We apologize for the nightmares you'll be having from having the statue burned into your dreams forever.
6. US pastor who believes natural disasters are sent by God to punish gays, flees flooded home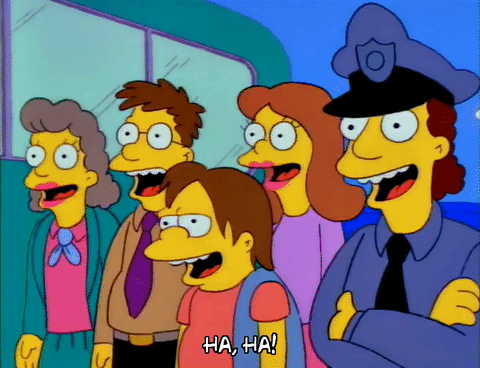 US pastor Tony Perkins, who has made the news for saying natural disasters are sent by God to punish homosexuals, has fled his flooded home in Louisiana, reports BBC. Sharing photos on Facebook and speaking in a podcast, Perkins revealed that he had to leave his home with his family via canoe. He also mentioned that there was 10 feet of water at the end of his driveway and that his entire house was flooded.
In 2015, he said Hurricane Joaquin (which severely hit Hawaii) was a sign that God is upset over the legalization of gay marriage and abortion and the relationship between the UN and Israel.
Maybe God is trying to send him a message? Maybe this is God's way of saying karma is real, and this is punishment for being a total asshole who suffers from diarrhea of the mouth.
5. This is the wildest ramen commercial ever made, and if you disagree, you're lying
The video above may very well be the most insane ramen commercial ever made. Aptly titled "SamuraiDroneCatIdolSuperhumanRubeGoldbergViewerWarningTooExplosiveHighSchoolGirl" should already give you an idea of what to expect in this ad for Nissin Chikin Ramen.
This ad has everything—from an ass-kicking Japanese schoolgirl, parkour, zombies, idol singers, and "six hidden eating champions," whatever that means.
Hopefully the next time we make some instant ramen, this kind of excitement happens. Because the fact that instant ramen is unhealthy and takes a while for the body to digest isn't exactly our idea of fun.
Speaking of "not our idea of fun"…