The 8 Things the Internet Wants You to Pack in Your Survival Kit
Jul 28, 2015 &nbsp • &nbsp 8List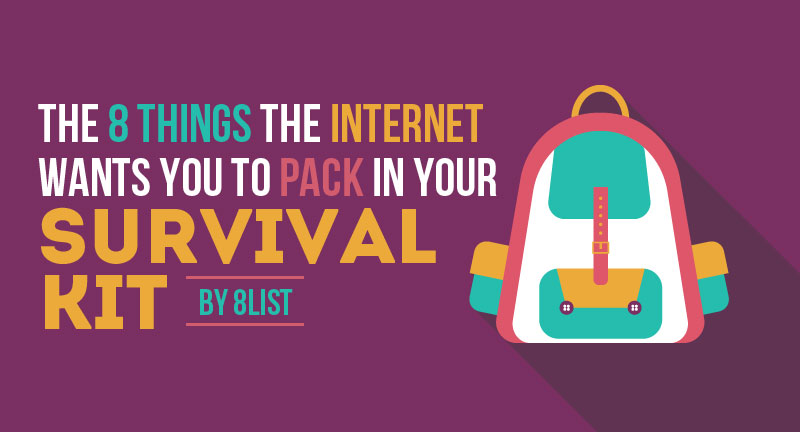 While all this talk of earthquakes and emergencies got us to finally pack our (long overdue) survival kits, we got to wondering about other necessary things we're missing out on. Like any rational person, we took to the internet to find out what other people are packing in their survival kits, and here are the absolute life essentials we discovered on their checklists: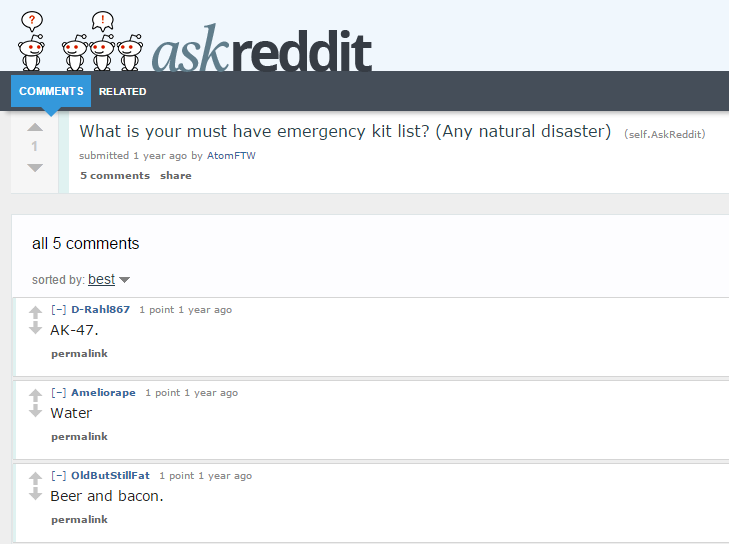 Beer to drown our sorrows at the apocalypse, bacon to eat our feelings with, and an AK-47 for… safety?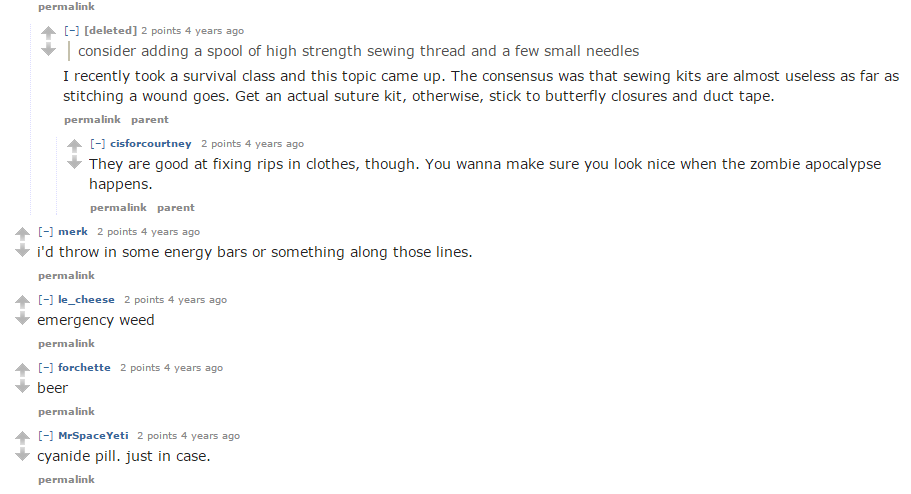 We like how this was a totally serious thread until emergency weed and cyanide pills came along. Cos nothing gets more serious than that.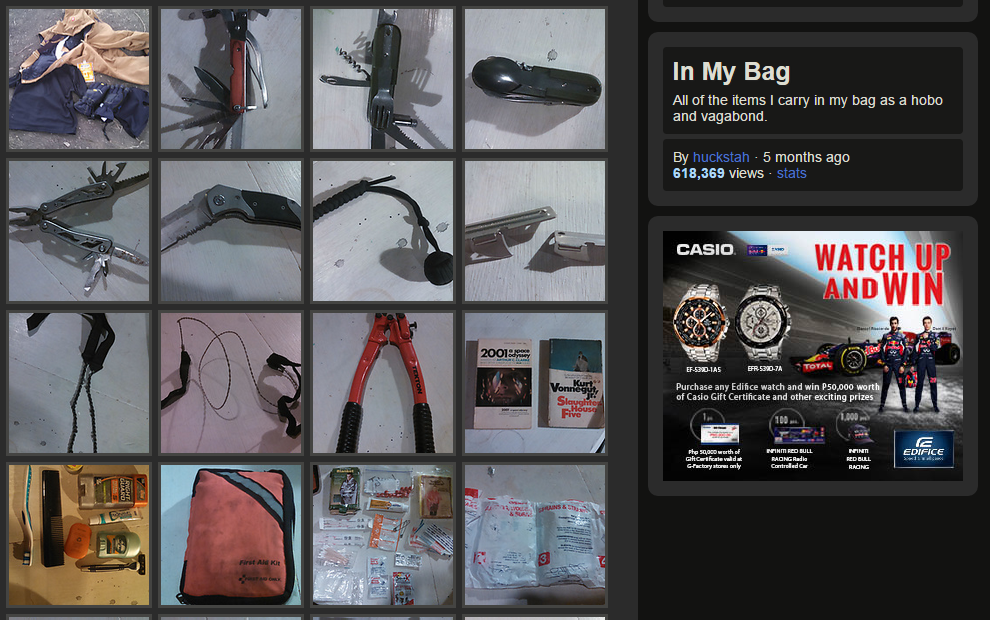 Everything this hobo/vagabond has in his pack is completely legit, until Slaughterhouse Five and 2001 comes along. Required reading for hobos, we guess?

How else are we supposed to get up every morning after the apocalypse?
Baseball bats, for survival and leisure!

Is Spain the place to be after a natural disaster or alien invasion? Looks like it!

Because really, who would want to live in a world without bacon?

Who needs a baby around when you need to shoot zombies in the face?
If all else fails, you always have your trusty Altoids survival kit to get you through!
What other necessary items has the internet taught you to pack in your survival kits? Share your checklists with us by leaving a comment below!