Ten years ago, you were probably glued to your sofa, eagerly watching the commercials finish playing on your television and waiting for the next episode of your favorite show. Netflix wasn't available in the Philippines back then, so you relied on cable and major networks for entertainment. Still, even without streaming services, we got so many iconic shows that we still talk about until today.
Beware. You're going to feel really old as you read this.
Glee
No one probably expected a cliché show featuring high school kids trudging through teenage problems and belting out tunes to be such a huge success, but
Glee
defied all expectations. From performing Journey's Don't Stop Believing in the pilot episode to popularizing songs like Fun.'s We Are Young,
Glee
has not failed to deliver iconic performances. When the New Directions hit those high notes, Gleeks and the rest of the world could not help but stop and listen. And yes,
this show is now ten years old
.
Parks and Recreations
Leslie Knope just wanted to make her small town Pawnee a little bit more fun. But did you know that before becoming a darling of the television audience on its own right,
Parks and Recreation
faced a rocky start after being compared repeatedly to the by-then successful predecessor
The Office
? Though once some tweaks were made and applied,
Parks and Rec
became a name on its own, further cementing Amy Poehler's status as a queen comedian.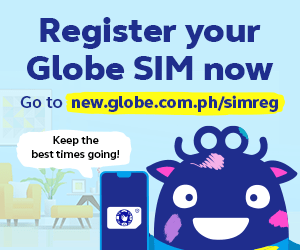 The Vampire Diaries
Love triangle? Check. High school setting? Check. Vampires? Check. Protagonist with hidden special ability? Check.
The Vampire Diaries
probably ticked off all the most popular tropes in 2009, and the world ate it all up. We probably saw a lot of the supposed twists and turns coming (hello to almost everyone who comes back to life), but there are still many instances the show surprised us. Elena Gilbert turning into a vampire is still one of the biggest twists that brought the show to a new direction. It's just sad Nina Dobrev didn't stay until the end.
Community
From Abed impersonating Christina Bale's Batman to Troy and Britta dressing up as Michael Jackson in different stages of his career,
Community
didn't fail to give us all the moments that just make us laugh out loud. The amazing meta take of
Community
on most, if not all, tropes and conventions in film and television is what made the show uniquely innovative, and essentially, what drew people back to watch the next episode.
Fullmetal Alchemist: Brotherhood
A lot of people debate over which anime adaptation is better: the first, which had a different ending from the manga, or
Brotherhood
, which stayed more faithful to the source material. Well, regardless of which side wins, all fans agree that FMA is one of the greatest anime shows of all time.
Boys Over Flowers
If there's one Korean drama the Pinoy audience have watch, it's probably
Boys Over Flowers
. After being introduced to the
Meteor Garden
craze, you'd think the Pinoy audience would be sick of the F4 plotline. But
Boys Over Flowers
will be a classic
through and through. We all still go gaga for all the moments
Lee Min Ho
's Go Jun Pyo looks so
young and in love
with Geum Jan Di, even if he was the type of kid who'd pull the pig tails of the person he likes.
Darna (Marian Rivera version)
The 2009
Darna
is
the nth iteration of Darna
we saw in Philippine screens, but Pinoys love the heroine so much there's always an audience waiting for it. After the success of Angel Locsin's 2005
Darna
, GMA rebooted the show with their then-most famous actress Marian Rivera, just after her portrayal of the equally popular
Marimar
and
Dyesebel
. Ten years later, ABS-CBN is giving us their take on Darna with rookie actress
Jane de Leon
at the helm.
RuPaul's Drag Race
Can you believe it's been a decade since RuPaul started the search for America's Next Drag Superstar? We've gotten so many iconic lines and moments because of this show. Thank Mama Ru the show is still going.
We just wish there was a Pinoy version, too
.
What shows from ten years ago do you want to see again? Let us know below!