Be honest. With less than a month before Christmas, some of us still hasn't bought Christmas gifts for those people on our lists. Yes, we know, it's hard to think of the perfect gift for everyone, but when it comes to the girliest gals in our circle of friends, it actually isn't that complicated.
Some of you may think that these girly things require a bigger budget, but we got your back! Here are some good gift ideas to give your gal pals. Oh, and we made sure all the items are affordable.
Mermaid Makeup Brush Set
View this post on Instagram
This fantasy-themed brush set is a perfect gift for your gal pals who need to gussy up every day for school or work.
And if mermaids aren't your friend's thing, these brush sets also come in unicorn and magic wand designs!
A Nice Planner
View this post on Instagram
A girl has to know her schedule to avoid the stress of cramming and running about in panic—"stressed" is not a good look for us. So, what better way to help in keeping your gal pals' fresh and perky selves but give them something to aid them in organizing their days?
The 8List.ph Guide to 2020 Planners: Part One
The 8List.ph Guide to 2020 Planners: Part One
Kyzia Maramara | Oct 16, 2019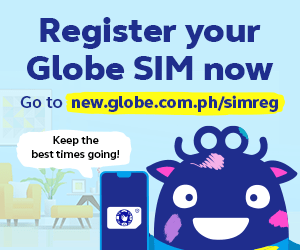 Preppy Hair Accessories
View this post on Instagram
Bows, pearls or rhinestones—whatever the design of the hair accessories you're planning to give, they will be really appreciated as long as they can help your gal pal achieve that preppy queen bee look like Blair Waldorf.
Handy Pouch
View this post on Instagram
Packing is a tiring task—organizing your clothes in a small space and making sure you forget nothing essential behind. Help your gal pals by giving them a cute, handy pouch to put their glamming instruments in for a more organized luggage.
Nail Art Kit
View this post on Instagram
One of the keys to a full glam look is to add some shine and sparkle to one's nails so your gal pals will surely appreciate a nail art kit if they're the type who likes to do their own nails.
Cute Patches
View this post on Instagram
These cutesy decors can be used to cover up some damage on your clothes, bags or pants. But who says we can't put them on just for the sake of decor and adding some personality?
Instax Film
View this post on Instagram
Admittedly, our gal pals are sentimental and will gladly accept a gift that can help in recording our most memorable moments.
Also, it's perfect for preserving the memories during this holiday season, right?
Scrapbook Art Materials
View this post on Instagram
And when the photographs are taken, we're going to have to store them somewhere.
Where best to keep them than in a personalized scrapbook? Give your gal pals the materials for them to start their own artsy and colorful memory keeper.
Of course, don't worry about the cost of your gifts. Keep in mind that it's always the thought that counts when it comes to gifts.
Hey, girls, what other gifts would you want to receive this Christmas? Tell us below!