Newsflash: we're in the middle of a technological revolution and 5G is right in the middle of it. But do you actually know what 5G is? If not, that's totally fine. That's what we're here for! Read on to find out what exactly 5G is and why it's such a huge deal.
What exactly does 5G mean?
5G basically stands for 5th generation, meaning it's the newest mobile network standard after 1G, 2G, 3G, and 4G networks. 5G has three major benefits: it's faster, it's got higher bandwidth, and lower latency (the delay between a user's action and a web application's response).
So what does this mean exactly for you?
It lets you send and receive information in an instant
The reduced latency means that you'd be able to transfer data comparably faster compared to 4G. You'd be able to send and receive messages faster, make smoother video calls, and transfer and download big files with practically no waiting time.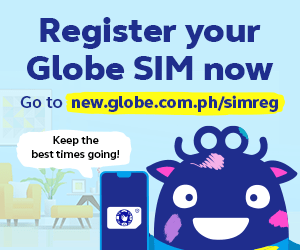 You can say goodbye to buffering blues
Is there anything more annoying than seeing that spinning wheel of death pop up right when you're in the middle of binge-watching an exciting scene? This happens a lot when too many devices keep trying to connect to a single network, and it's no fun.
With 5G, that buffering wheel could become a ting of the past, because low latency and higher bandwidth will let you stream high-quality videos easily— even in crowded spaces and a low-quality connection.
You can use your mobile data for lag-free gaming
Any gamer can tell you that gaming on mobile data is absolutely frustrating, especially in fast-paced games when even the smallest lag can cost you. This is due to network latency, which causes delays that can impact your reaction time. That won't be a problem with 5G.
And because of 5G's low latency, it will also let you enjoy new immersive and interactive mobile gaming experiences, such as remote real-time gaming, online multiplayer mobile gaming, as well as cloud-based gaming.
You can maximize your internet of things (IoT) devices
The speed, bandwidth, and low latency of 5G will make it possible to manage more IoT devices more effectively, so you can expect to see even more innovative new devices that can make your life easier. For instance, your smart home devices will respond more quickly to your commands.
But is 5G safe?
As with most new technologies, there's been some talk about its safety. The biggest concern is how 5G could cause health issues due to radiation. However, the International Commission on Non-Ionizing Radiation Protection (ICNIRP) has found that 5G does not pose a health risk.
Is it available in the Philippines?
Currently, the top telecommunication networks in the Philippines are racing to be the first to provide 5G connections to their users — first in the most densely populated areas in the country, then nationwide.
But while we wait for 5G to be available in the PH, you can already get a 5G-capable device now so that you can enjoy the benefits of a 5G network as soon as it's available.
Are 5G-equipped devices expensive?
If you're worried about the 5G devices' price tags, the good news is that there are some reasonably-priced options on the market already, such as the vivo V20 Pro. This sleek smartphone isn't just stylish, it's the thinnest 5G-capable smartphone in the market today — and it's affordable, too.

The V20 Pro features a 7nm octa-core Qualcomm Snapdragon 765G, which supports 5G networks. This advanced optimization will let you access the internet even in "dead zones" like elevators and underground parking lots!
You can get your hands on a vivo V20 Pro in Lazada, Shopee, and all vivo concept stores and kiosks nationwide. For more information, visit vivoglobal.ph.
Will you be getting yourself a 5G device?