Every year, the Management Association of the Philippines gives an individual in the business community or government the distinction of the "MAP Management Man of the Year" award. 2020's awardee is Federico Lopez. Here's why he was chosen.
He's a born leader

Federico "Piki" R. Lopez is the chairman and CEO of First Philippine Holdings Corporation (FPH), a holding company that owns businesses in clean and renewable energy, premium real estate, manufacturing, construction, healthcare, and education.
An Economics and International Relations graduate of the University of Pennsylvania, Piki is also the chairman of Lopez Holdings Corp., chairman of First Gen Corporation, vice chairman of Rockwell Land Corporation, and a director of ABS-CBN Corporation, all of which are publicly-listed companies.
But wait — that's not all. He also chairs the Board of Trustees of the Oscar M. Lopez Center for Climate Change Adaptation and Disaster Risk Management Foundation, as well as the Sikat Solar Challenge Foundation. He is also a trustee of the Philippine Tropical Forest Conservation Foundation, World Wildlife Fund Philippines, and Philippine Disaster Resilience Foundation.
(If that long list of responsibilities is making you think, "sana all", join the club!)
He's a trailblazer for the planet

The 59-year-old CEO was singled out by MAP for many reasons, but largely due to his environmentalist approach to business. Through FPH's many business ventures and advocacies, Piki has pushed for the country's transition to a low-carbon economy. By advocating for clean technologies in First Gen Corporation and Energy Development Corporation, he's steering the Lopez Group to be at the forefront of energy security and sustainability.
Though many green companies are content with simply having a sustainable approach, the truth is that with the planet's current state, sustainability just won't cut it.
This is why Piki is advocating a regenerative approach to business, making environmentalism an integral part of FPH's identity. Guided by the company's principle of being Powered by Good, FPH's businesses all work to ensure a decarbonized and regenerative future for all. A regenerative business model goes beyond sustaining the current state of the environment — being regenerative means making the world better, not just maintaining what we have right now.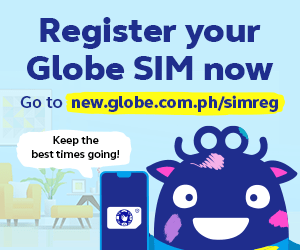 He walks the talk

Piki's heart for the environment goes beyond his corporate leadership. It's something that's part of his everyday life.
The love for the environment is something shared by the Lopez family. He and his son used to ride their motorcycles to communities without power to distribute solar lamps. With his family, Piki would also climb numerous mountains around the world, such as Mt. Kota Kinabalu in Malaysia (pictured above).
8 Zero-Waste Stores in the Philippines to Kickstart Your Sustainable Lifestyle
8 Zero-Waste Stores in the Philippines to Kickstart Your Sustainable Lifestyle
Cristina Morales | Jun 06, 2019
He's a nation builder
Piki's leadership has also played a vital part in the Lopez Group's contributions to national development. This includes not just income generation and job creation, but also long-term positive development through technical-vocational education, youth development, community-based livelihood programs, scholarship opportunities, and research projects on environmental protection.
He's dedicated to his cause
MAP also recognized Piki for his excellent track record of integrity and competence throughout his career, he sets an example for Filipino managers.
Piki is completely committed to his work. In an interview with Philippine Star, he once said, "For family members in family-owned firms, work isn't something you can just leave behind at the office… Work and family, for me, are indistinguishable."
But that doesn't mean that he doesn't know how to have a good time…
He knows how to have fun

A life-long learner, Piki can often be found reading a book on business or the environment, even in his spare time. But he also knows how to let his hair down every now and then.
In another life, Piki could've been an artista. Anyone can see that he's got the looks, but not only the fortunate few know that he's also got the talent. At company events, he can often be found serenading the FPH and First Gen group with big band music.
He's not afraid to show his soft side

While some leaders may be overly concerned about projecting a sober and professional image, Piki doesn't worry about that. A huge animal lover, Piki used to bring his pet corgi to the office (this was pre-quarantine, of course).
He's in good company
The "MAP Management Man of the Year" is a prestigious award that is given to individuals in the business community or government for "attaining unquestioned distinction" in management and their contributions to nation-building. Selecting the Man of the Year follows a thorough, stringent selection process, which is why the award has only been given 44 times in the award's five-decade history.
Lopez joins an impressive roster of MAP Management Man of the Year awardees, which include Washington Z. SyCip (1967), Jaime Zobel de Ayala (1987), Henry Sy, Sr. (1999), Manuel V. Pangilinan (2005), John L. Gokongwei, Jr. (2017), and his father FPH Chairman Emeritus Oscar M. Lopez (2000), among many others.
To learn more about Federico Lopez's advocacies, you can follow First Philippine Holdings Corporation on Facebook and LinkedIn.