This year, Cinemalaya celebrates 15 years of flipping the script on an industry that was presumably dead but had a flourishing counterculture of digital and experimental films. Inspired by the spirit of these alternative voices, the Cinemalaya Foundation created a film festival that served as a new space for subversive stories. To this day, the program still echoes the same sentiments, with films that highlight the many stories of women and of women's struggles, boys growing up in the midst of their lives threatening to tear apart at the seams, and celebrating our truths in the midst of all this.
John Denver Trending (dir. Arden Rod Condez)
A 14-year-old farmboy's life is suddenly upended when a video of him
brutally attacking a classmate went viral.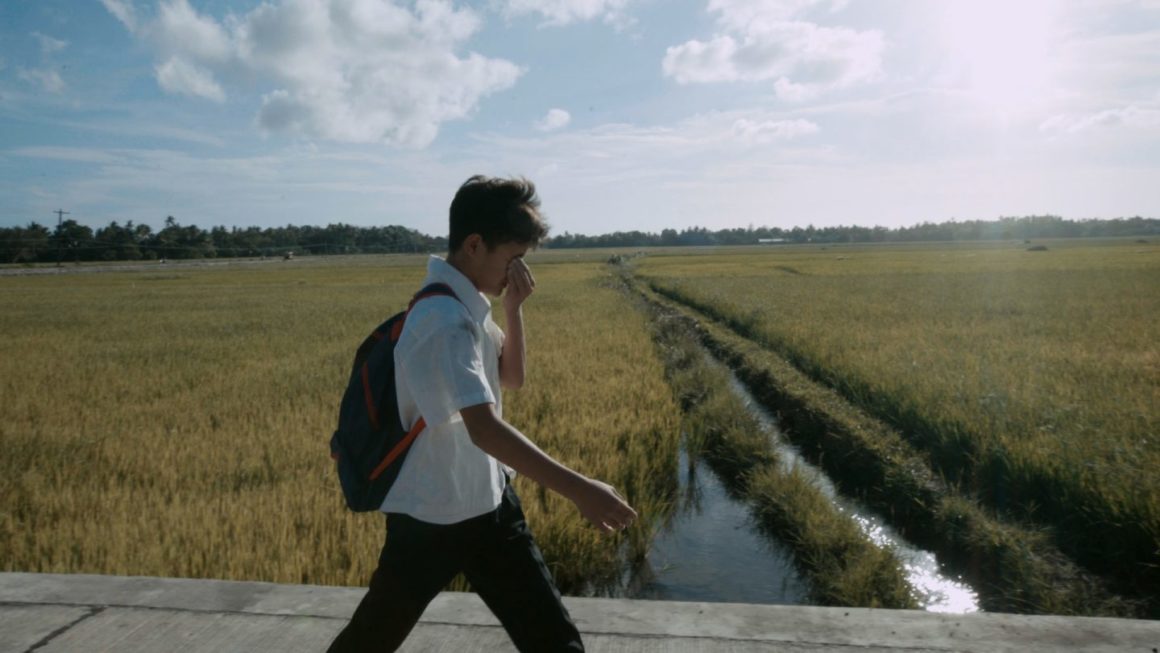 Written as a cautionary tale about the dangers of social media, John Denver Trending is a film that takes cues from true stories. It tackles the realities of growing up in the age of social media through 8th-grader farm boy John Denver. When an accusation escalates to a viral video of him beating up his classmate, his quiet life is turned upside down. The film's screenplay won a Palanca award for best screenplay (2nd place) last year.
Edward (dir. Thop Nazareno)
A public hospital serves as a witness to a young boy's rite of passage when he is stuck to take care of his ailing father. Caught in a place where life itself is in limbo, the boy treats the hospital grounds as his playground, not knowing that it will be his source of liberation in the end.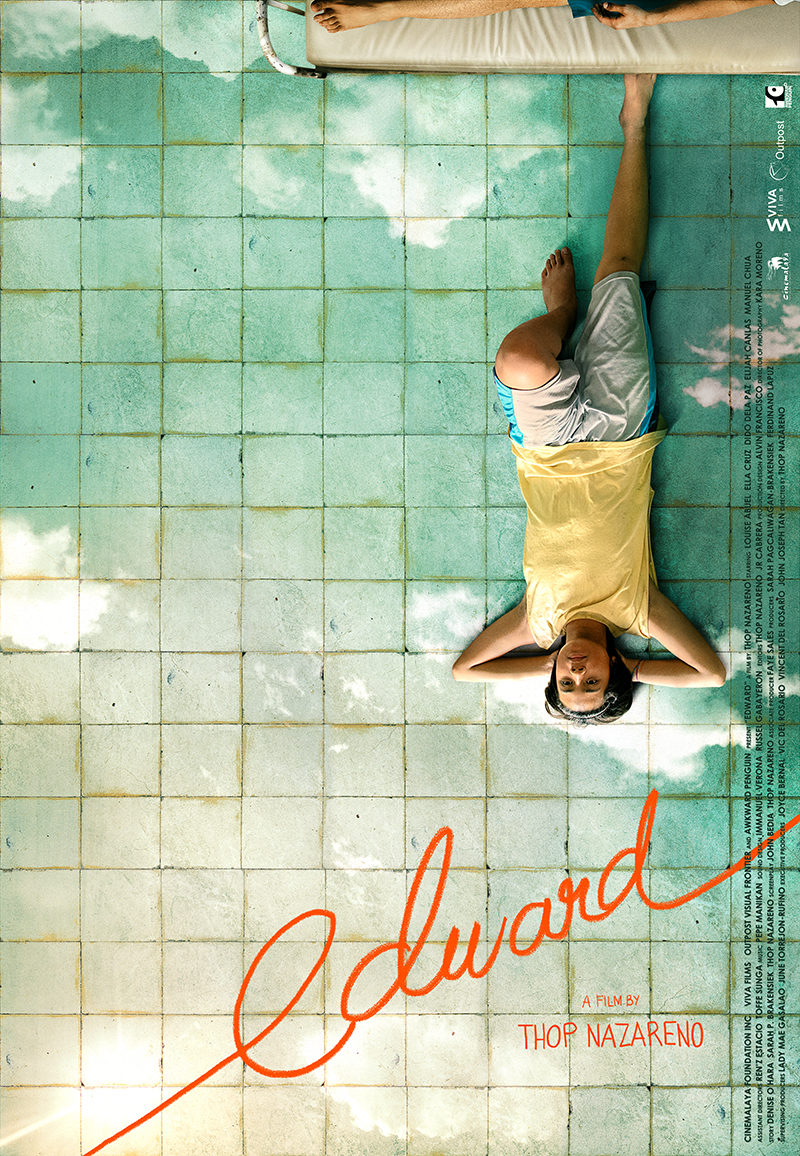 Thop Nazareno (Kiko Boksingero) comes back this year with an exploration into the imagination of a mischievous teenager, Jojo, and how this clashes with his problems in the real life. It focuses on the typical coming-of-age character's refusal to grow up, but he soon finds out that life happens wherever it may find us—even inside our heads.
CINEMALAYA 2019: Edward Official Trailer

A public hospital serves as a witness to a young boy's rite of passage when he is stuck to take care of his ailing father. Caught in a place where life itself is in limbo, the boy treats the hospital grounds as his playground, not knowing that it will be his source of liberation in the end.

Edward Movie is Thop Nazareno's second Cinemalaya full-length film. Catch it this August in CCP and select cinemas! #Cinemalaya2019

Posted by Cinemalaya on Tuesday, June 25, 2019
ISKA (dir. Theodore Boborol)
A loving but impoverished grandmother of an autistic child tragicomically
loses everything and turns into someone society reckons her to be.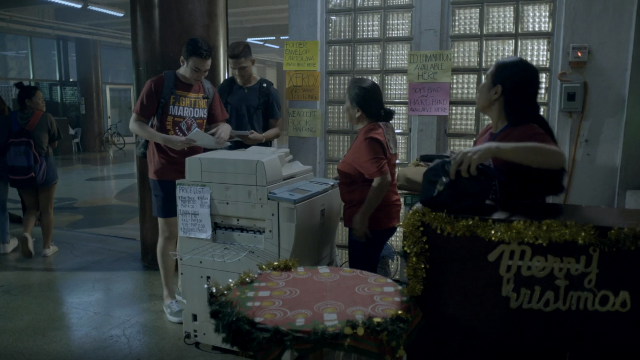 Iska is an ode to mothers. Iska, the protagonist of the eponymous film, takes up the role of taking care of her autistic 10-year-old grandson by becoming a photocopier at UP Diliman. Ruby Ruiz (Signal Rock, Ekstra, Ma' Rosa) headlines Iska, and she is expected to deliver a remarkable performance as the film hands her the whole stage to play with. The film also marks the indie film debut of director Theodore Boborol, known for his 2016 Metro Manila Film Festival entry, Vince & Kath & James.
Ani (dir. Kim Zuñiga & Ssandro Del Rosario)
When his grandfather falls ill, an orphaned boy and his malfunctioning
robot embark on a quest to look for magical grains that he believes will save the old man's life.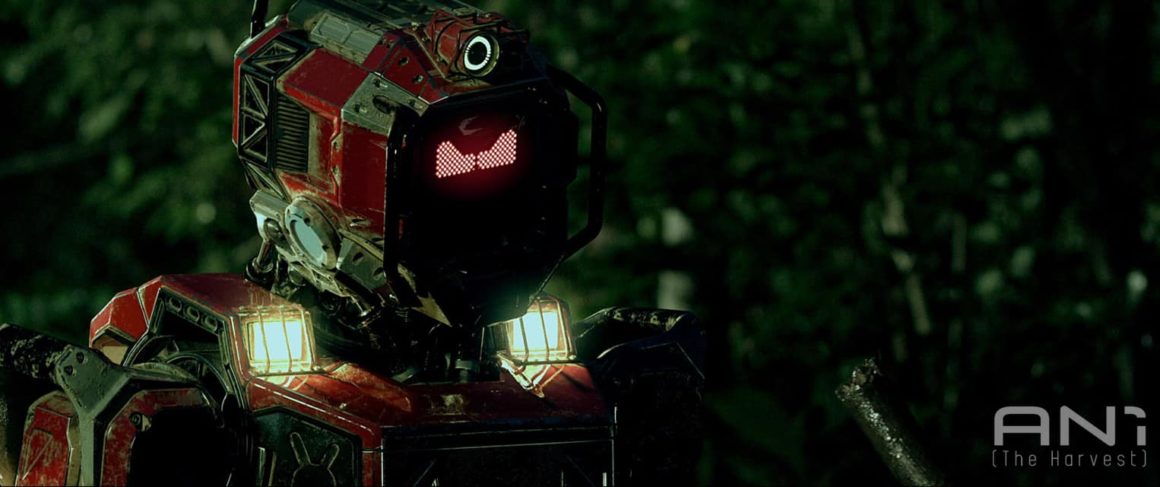 This year, Star Cinema comes in with a scifi dystopian film set in 2050 Bicol produced by Blacksheep (their subsidiary targeted at the indie film niche). Ani tells the story of Mithi, who takes on the task of saving his ill grandfather and their dying crops by forming an unlikely friendship with a malfunctioning robot. An exciting film even outside of Cinemalaya, Ani is part of the growing trend of distinctly Filipino scifi genre films in the past decade. It tackles environmental decay, technological advancement, the meaning of humanity, and governmental intervention through the eyes of a young orphan. The film also won Best Film Pitch at last year's DGPI-FDCP Film Pitch.
Pandanggo sa Hukay (dir. Sheryl Rose Andes)
A small-town midwife's preparation for a job interview is disrupted by series of unfortunate turn of events.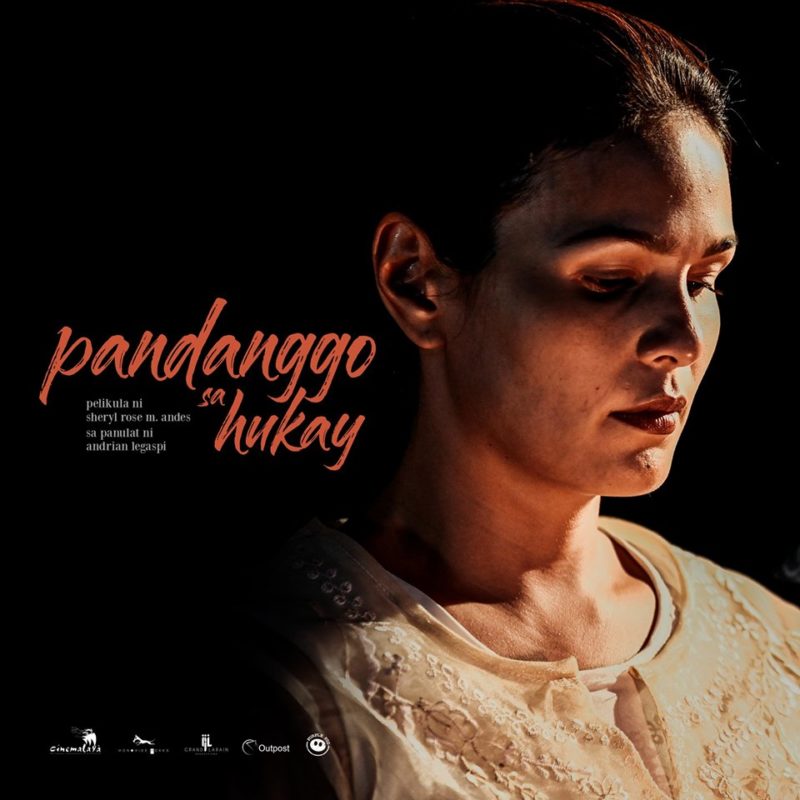 Another Palanca best screenplay winner (3rd place), Pandanggo sa Hukay is a story about women's issues, using the Filipino traditional dance pandanggo sa ilaw as a metaphor for how women balance the light and shadows of life. It is centered around a midwife, Elena (Iza Calzado), and the series of unfortunate events she experiences on the eve of her application process to go work abroad. This is commentary on the sad state of reproductive healthcare in the Philippines, and the social realities of OFWs.
Belle Delour (dir. Joji V. Alonso)
Belle Douleur tells the story of a woman's journey of finding
happiness as she breaks free from the confines that society puts on women.
On the lighter side of telling women's stories, Mylene Dizon stars in a charming film about late bloomers. When her friends encourage her to date a guy 20 years her junior, she begins to open up to life's exhilarating highs and its accompanying lows. Interestingly, the film attempts to join the discussion about the expectations put upon women in regards to dating by putting a spin on the May-December hugot film genre.
Children of the River (dir. Maricel Cariaga)
The blissful simplicity of life for four childhood
friends comes to a tragic halt when phone calls came late one morning.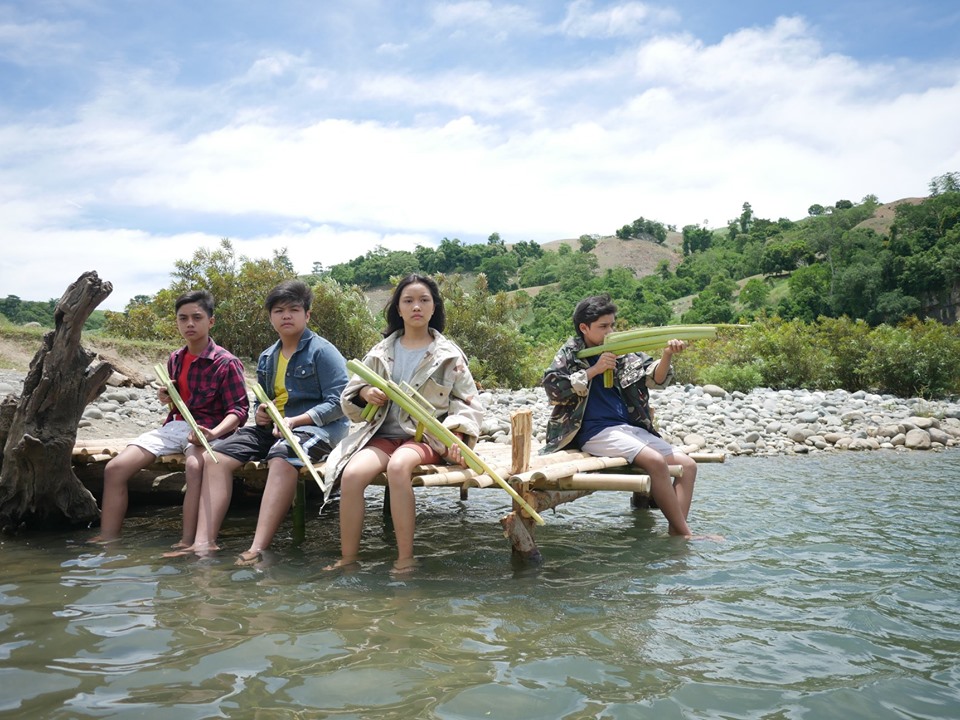 The casualties of war extend beyond the soldiers who fight in it. Children of the River puts its characters at the front lines of coming to terms with adulthood at an early age. When their fathers go to war, Elias and his three best friends turn in their quiet life by the river for a new normal. In the midst of this, Elias struggles with his queerness, putting the group of friends through a test of friendship, acceptance, family, hope, and peace.
Fuccbois (dir. Eduardo Roy, Jr.)
Ace (23) and Miko (17) desperately want to become
famous actors but it seems the Universe has a different plan for their lives.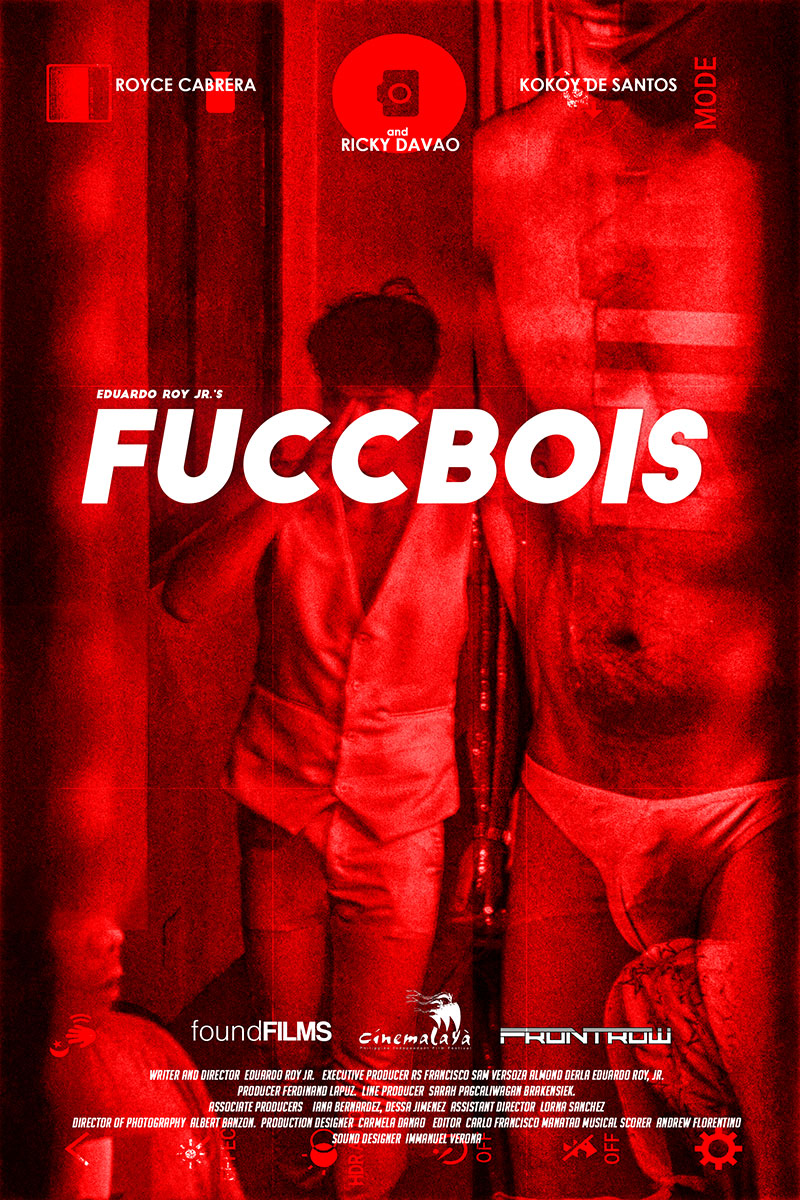 This year also marks the return of Cinemalaya veteran, Eduardo Roy, Jr. (best known for his film that sweeped Balanghai Trophies left and right in 2016, Pamilya Ordinaryo). In a film that explores the trials of rising to fame, Fuccbois hints at a story where pageant boys meet sex scandals. A film that knows how to play the shock factor game (from title to poster down to trailer), it also keeps much of its plot under wraps.
For the full list of the finalists, you can check out the Cinemalaya website. The festival runs from August 2 until August 11.
What film are you excited about this year? Comment below!