A fight card that proved full of blood, redemption and drama. We learned quite a few of life's lessons as played out in the modern day theater of combat that is the Octagon that night. Here are a few of them.
The Swiss Do Have a Sense of Urgency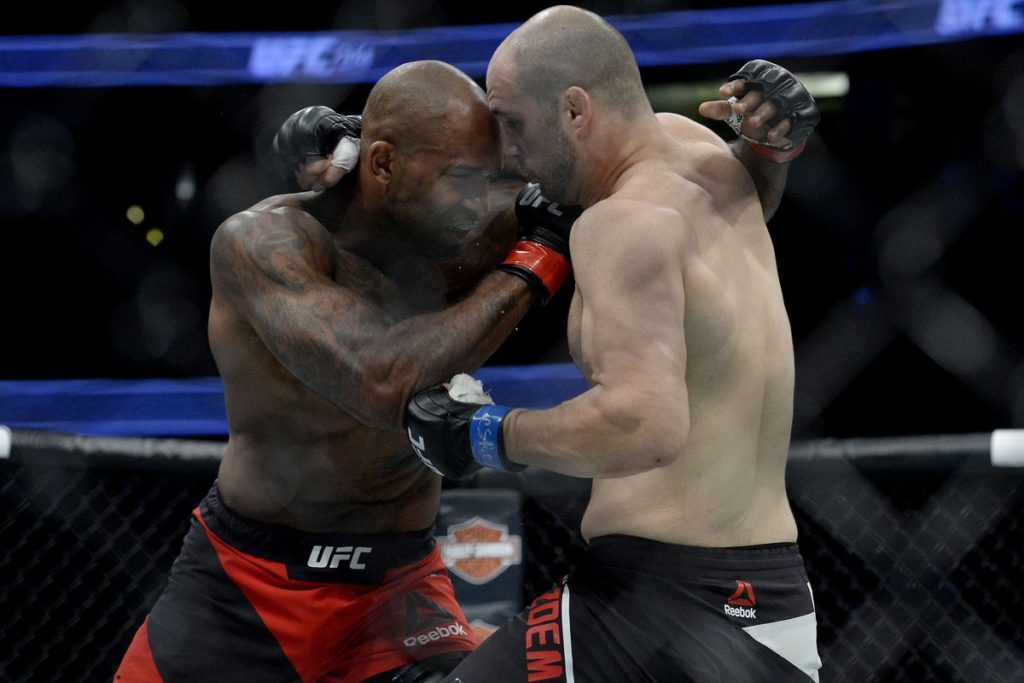 Jimi Manuwa is in the top five of the LHW division for a reason but the Swiss-born Volkan Oezdemir pounded him with short bursts of dirty boxing like the guy had stolen his watch. At some point, Manuwa couldn't back up anymore but Oezdemir still wasn't finished whaling on his head so he pushed Manuwa down for better range and got in two hammerfists before he left him staring up at the lights like a dazed mugging victim in less than 21 seconds of round one.  Now Oezdemir has risen to the top three of the LHW, just after Gustaffson and before Texeira. Wow.
Winner for Boringest Title Defense Ever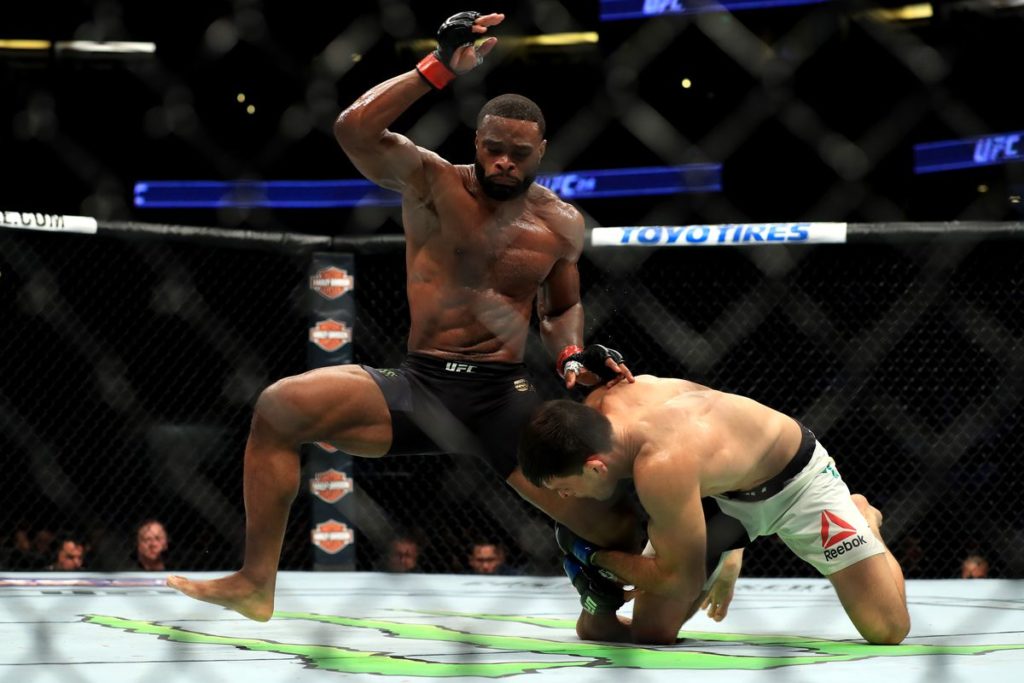 I can sum up this fight in four letters: Zzzz. Demian Maia versus Tyron Woodley for the welterweight title should have been a better fight but Woodley just didn't want to let his fists fly for fear of being taken down and becoming one of Maia's strangulation trophies. Maia, meanwhile, had no luck against Woodley's wrestling and really needs to learn some better setups for his takedowns—or a longer fight camp for a title fight. So much for being the last jiu-jitsu specialist in the UFC.  News flash, T Wood: you just lost your fight against GSP.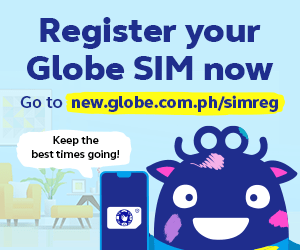 I Know a Lamas with Heavy Hands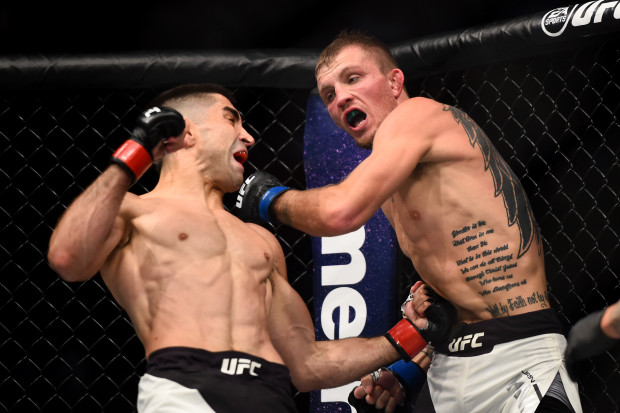 Ricardo Lamas should be more famous than he is, he's got the look and the heavy hands to back up a claim for stardom—plus a remarkably affective sense of prankish humor. The KO against Jason Knight in round one is a resounding return to form, and return to the Octagon. Welcome back, sir.
Cyborg Nation!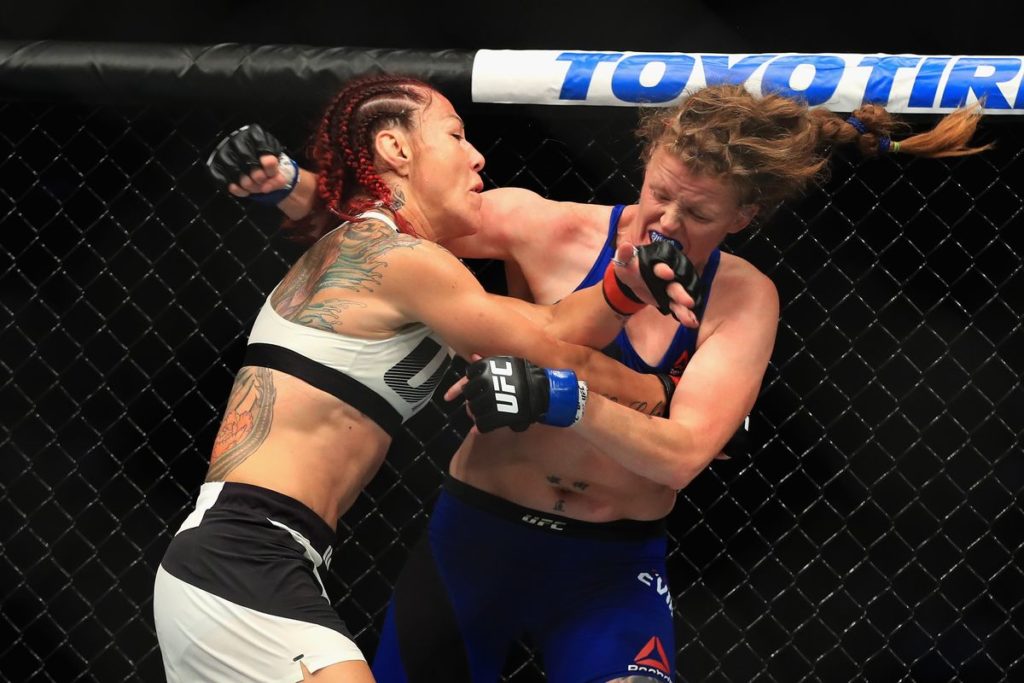 You can see why Cristiane "Cyborg" Justino retired Gina Carano and why she's so feared that Germaine De Randamie would rather have her featherweight title stripped than fight this, uh, machine. Props to Tonya Evinger for taking on this beast and for, as my female fighter friend declared: standing up for all the fighting women with "mom bods."

[
Brian Ortega Knows Other Submissions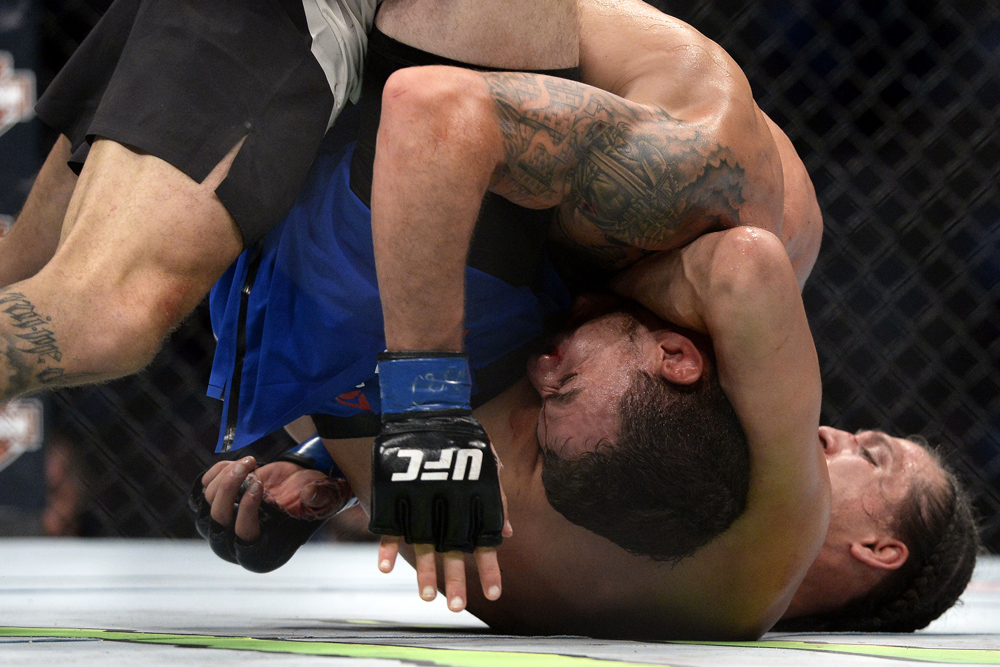 It's no longer weird that a bout in the prelims becomes "Fight of the Night" what with often elite fighters cancelling each other out and being cautious of their pay. Because up until that guillotine in round two, this was a firefight with Renato Moicano brawling with the Gracie Jiu-Jitsu fighter Brian Ortega. Moral lesson? Never leave your neck out when you go for a single leg against a traditional BJJ fighter, even if said fighter is nicknamed T-City (triangle city, hello).
Brawls are Still Best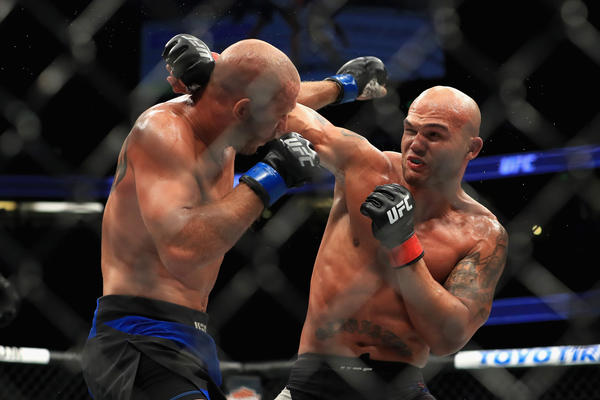 I thought Donald Ceronne wouldn't make it past the first round when Robbie Lawler shot out from his corner like a juggernaut and got Cowboy in a vise grip of a single collar tie. But after weathering the storm, even scoring a takedown, and establishing his precision combos I was surprised this one went to a decision. Absolute fun to watch.
Interviews Can Be a Bitch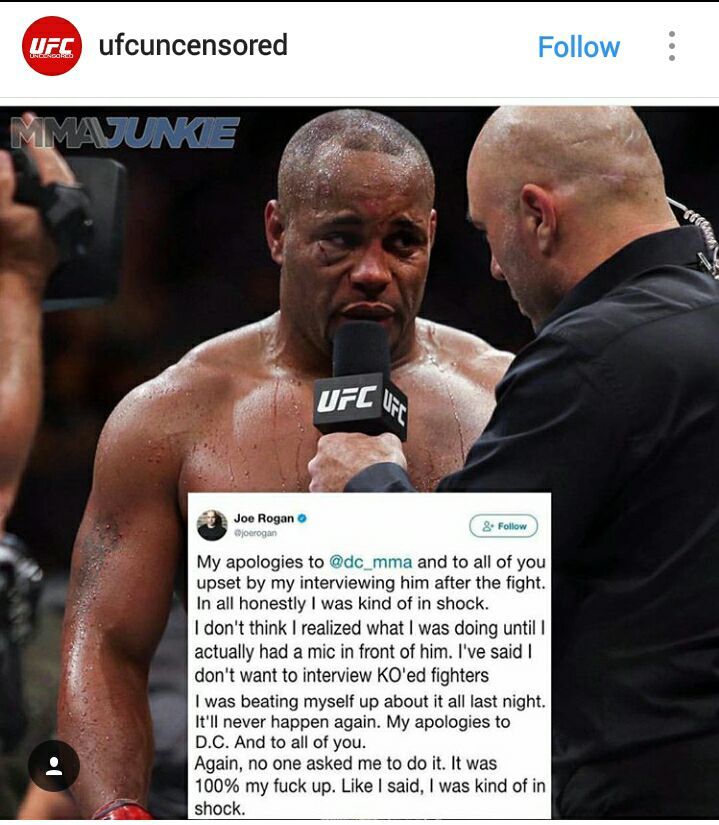 We all know UFC's color commentator Joe Rogan can be a douche interviewer, especially on his podcasts, but that post-fight interview with a dazed, confused, and very emotional Daniel Cormier was a new low for him. It's a good rule not to kick a clearly distraught fighter down when he's just lost a championship fight and you can clearly see why: DC's agony will be immortalized by how he embodies the sad face emoji in that pic. Which is why Rogan owning to his mistake is a great public white flag by way of reparation. It's a start, bruh, but don't do it again.
#AndNew: Jon Jones is Still an Elite Fighter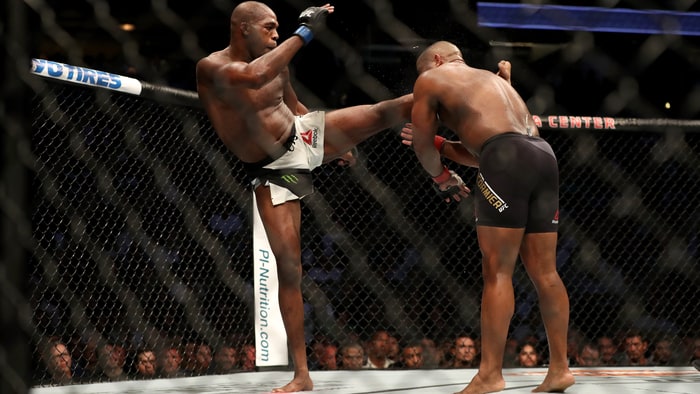 The man can do a hit-and-run on a pregnant woman, test positive for PEDs, sniff some coke, do some rehab, and offer half-hearted apologies like a reluctant villain who is unconscious of his villainy but the man sure knows his cage craft.
Up until that great head kick KO (which was a body kick feint) DC was doing well with as much distance control as he could muster, lighting up Bones when he could, and implementing his game plan of not getting into a grappling brawl with the much more savvy Jones.
I must admit that I rooted for DC to win this one even if nothing on paper or the previous fight between these two showed that DC could dominate Jones. Jones just seemed like Uncle Dana's favored child who could do no wrong. You know, the kind that could sniff coke and apologize for it and still get re-instated after an OSP fight?
Who knows what might have happened had DC blocked that high kick instead of a low body shot? He actually appeared to survive most of the kick with as much grace and toughness as he could but it was the follow up body kick and the vicious ground and pounds to the head that slaughtered him and left him a quivering, writhing, face-planted mess.
Sige na nga, Bones. Congrats.
What do you think of the fights? Tell us your thoughts below!