In Avengers: Endgame – and its preceding film Avengers: Infinity War – the Marvel Cinematic Universe found the perfect format to celebrate over a decade worth of serialized storytelling on the big screen: the season finale. For what else was Endgame but a capping off of twenty two installments of a studio's dense sprawling mythology? Several 'episodes' worth of plot points were brought to their conclusion but not before stakes were raised and personal arcs resolved with glorious finality.
And as the collective popular culture twiddles its thumbs for what's next, the CW Television Network has delivered a brand new event – Crisis on Infinite Earths. It's five episodes of television strung together to tell a big comic book style crossover that begins with Supergirl, runs through the brand new Batwoman, the elder guard Arrow and Flash and concludes with Legends of Tomorrow.
Shows like HBO's Watchmen and Amazon Prime's The Boys have begun to challenge what a superhero show can look like in a culture that's in Endgame recovery, nursing a full-blown Disney and Marvel-induced hangover. But the CW Network and its Crisis are revving up audiences to see what can be done on television. Here's your guide to Crisis on Infinite Earths.
What Is Crisis On Infinite Earth?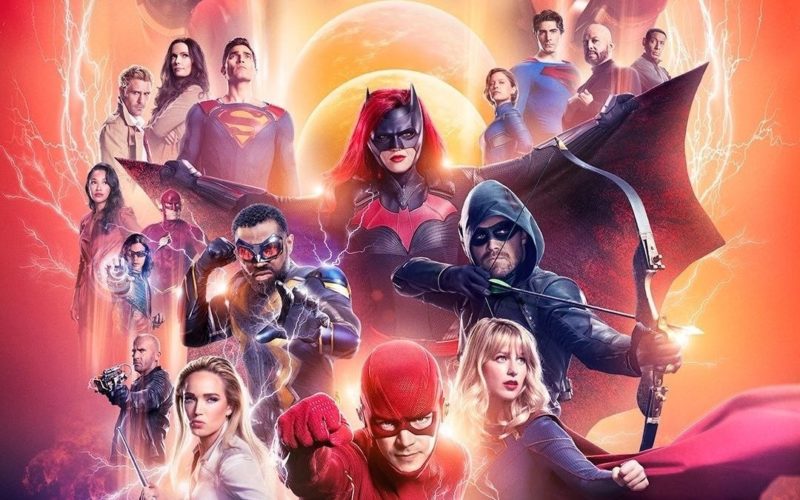 As mentioned, Crisis on Infinite Earths is a five-episode television event that unites the different superhero shows on the CW Television Network into one mega-sized story. It is the sixth such crossover event in what has come to be known as the Arrowverse. It will bring together the heroes not just from different shows but from different realities as they face off against various cosmic threats to the universe.
What Is Crisis On Infinite Earth Based On?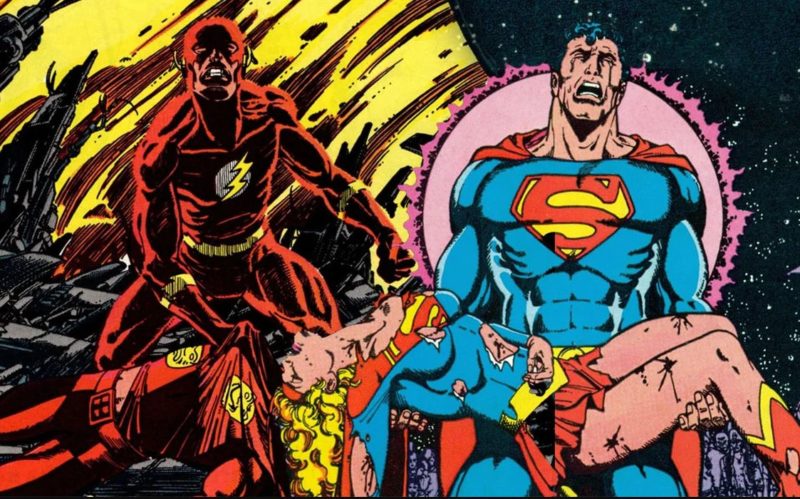 In the 1980s, after several decades of comics that shared continuity as a single multiverse, the big brains at DC Comics began to fear that things had become to dense, complicated and opaque to attract new readers. Not only were there hundreds of comics serving as backstory for whatever was being written in their present, but multiple versions of heroes were having adventures in multiple timelines on multiple Earths.
The solution, as proposed by writer Marv Wolfman, would be to create a threat of such cosmic scale that – after several big battles – would end with these alternate Earths being destroyed and all of DC's space time continuity being merged into a single universe, with only one past and only one future moving forward. Characters lived, characters died, some got their backstories revised. It all happened in the pages of Crisis on Infinite Earths
Since then 'Crisis' has become the watch word for reality altering storylines and massive changes in the status quo as far as DC Comics are concerned. Where Civil Wars would tear friendships apart and Infinity Wars would decimate a whole galaxy, 'Crisis' stands apart for the biggest of changes.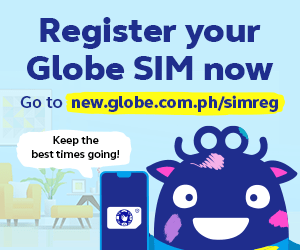 What Is The Arrowverse?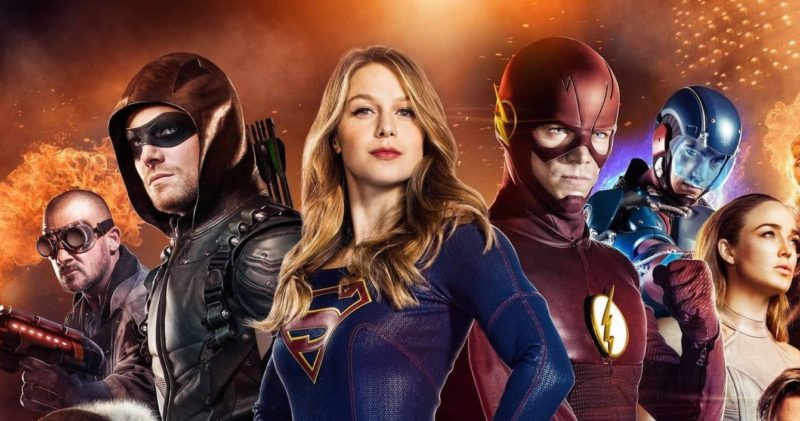 'Arrowverse' is the name given to the myriad superhero television offerings on the CW Television Network. The term was mentioned by producer Marc Guggenheim in 2015 to describe the shared continuity between Arrow and the Flash and by extension, an upcoming Vixen animated web series starring Vixen and ensemble time travel adventure Legends of Tomorrow.
Since then the term has come to encompass shows like Supergirl which originally premiered on CBS and include characters like Constantine from the short-lived NBC series. This year, Batwoman was added to the Arrowverse following a guest appearance in last year's crossover event, 'Elseworlds.' The Arrowverse regularly pays homage to other adaptations, often featuring alumni of older TV shows based on DC characters.
The Arrowverse is frequently cheesy, sometimes corny but it's proof that you can build an extended television universe out of even the more obscure characters from one of the most old-fashioned comics universes there is.  While Warner Bros Pictures flails from one direction to the next in their silver screen adaptations of DC characters, the Arrowverse has done well for itself on the modest budgets of network television.
Who Is Supergirl And Why Does Crisis Begin With Her Show?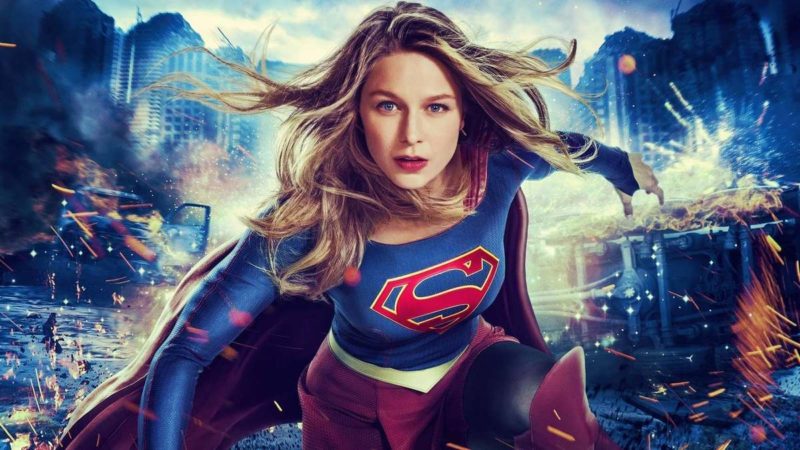 Supergirl is Kara Zor-El, the Last Daughter of Krypton. Sent from a dying planet to protect her younger cousin Kal-El on Earth. But space and time are a funny thing when you get knocked off course, for when she arrived Kal had grown up and become Superman. When she's not fighting aliens and metas, she works at CatCo Media as Kara Danvers, earnest reporter.
The third of the Arrowverse shows, Supergirl originally premiered on CBS and exists in a separate reality. In previous events, a matter translocation device has been the excuse to allow Supergirl to join Flash and Arrow. Crisis begins on her show, likely out of a producers' desire to fold her into the Arrowverse's main reality.
Who Is The Flash And What's Going On With His Future?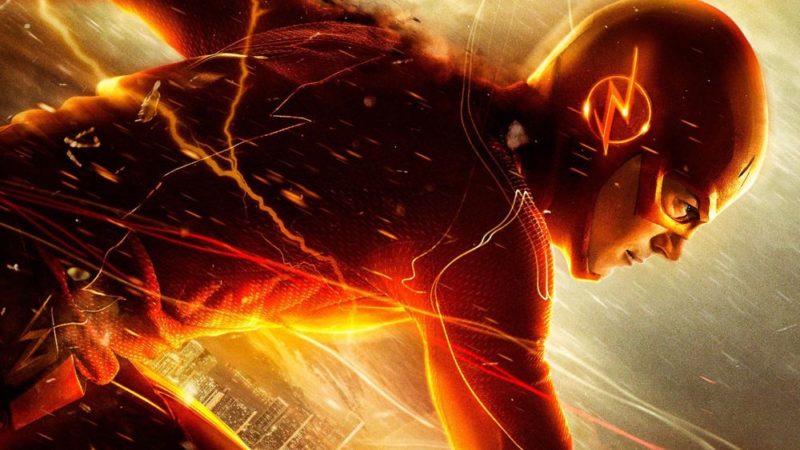 The Flash is Barry Allen, the Fastest Man Alive. As a boy, Barry was obsessed the possibilities of science, but one day, an accident made him the impossible. To the rest of the world, Barry is a mere forensic scientist, but when he puts on a mask it's to use his speed to fight metahuman villains and criminals.
The second of the Arrowverse shows, The Flash premiered after a test appearance on Arrow. Since the show began five years ago, it's been haunted by a supposed future in which Barry disappears during a time of great 'crisis.' As Crisis plays out, the Scarlet Speedster's fate will ultimately be decided.
Who Is Arrow and How Does His Journey Come To An End?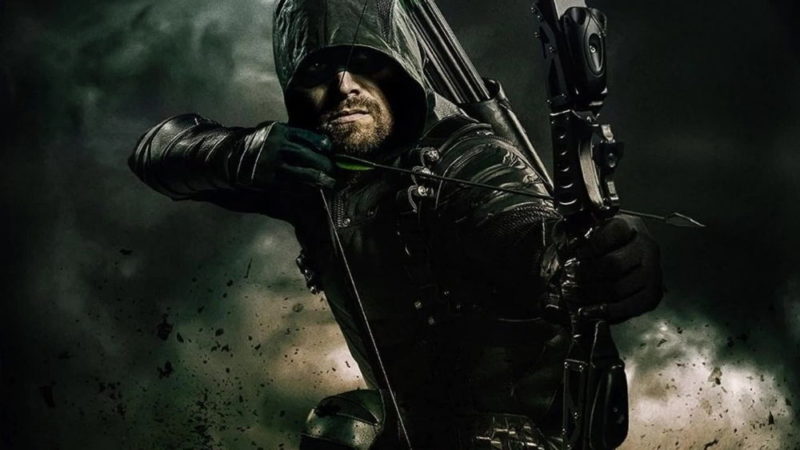 The Arrow is Oliver Queen, the Hero of Star City. A billionaire playboy who was lost at sea, Oliver returned to his home of Star City a changed man. Determined to seek vengeance for his father and bring ruin to those who poisoned the city, Oliver took up a bow and arrow to become something else.
The first of the Arrowverse shows, Arrow was conceived as a gritty drama following a driven and angry hero. The show has mellowed out since then, but Oliver has been waging his war for a very long time. The series is on its final season and Crisis promises to decide once and for all whether he has a future with his family.
Who are the Legends of Tomorrow And What's Their Part In All This?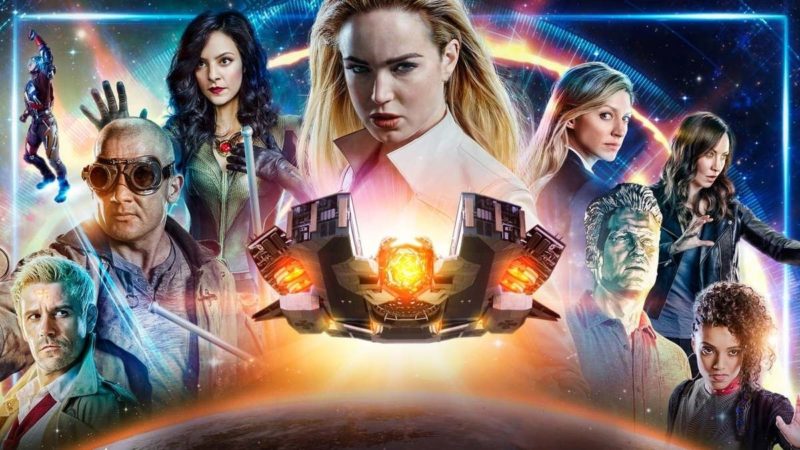 The Legends of Tomorrow are a ragtag bunch of heroes originally assembled to protect the timeline from threats and dangers such as time aberrations, magical creatures or temporal anachronisms. When history is screwed up it's up to them to unscrew it. As they put it, "don't call us heroes. Call us legends."
The fourth of the Arrowverse shows, Legends was conceived as an ensemble adventure that starred some of the best guest characters from across the Arrowverse. The inaugural line up included Ray Palmer, the Atom from Arrow, Mick Rory, Firestorm from The Flash and Sara Lance, the White Canary from Arrow, among others.
The silliest but most entertaining of the Arrowverse shows, Legends has seen many characters and actors come and go. Crisis' final chapter wraps up on Legends, which makes sense because after these Infinite Earths come together, it'll probably be up the Legends to sort everything out.
How Big A Party Is This Going To Be Exactly?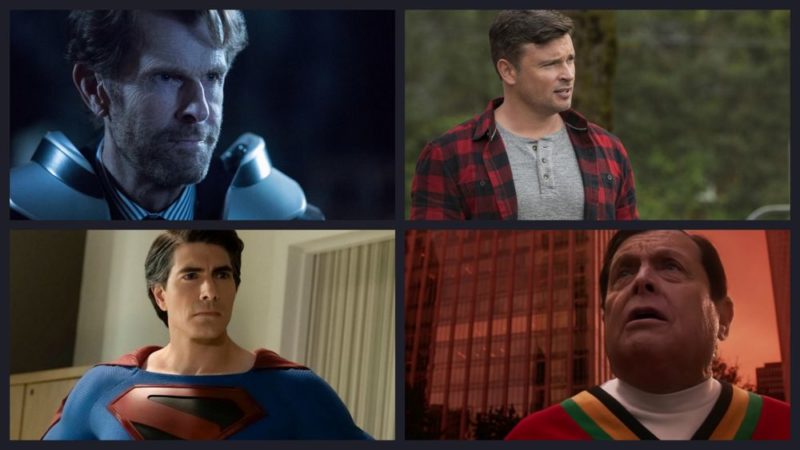 Really big. While serious stakes are happening here, Crisis on Infinite Earth is just as much a celebration of decades of DC television as it is a universe-shaking event. When the crossover begins we get a blink and you'll miss it cameo from Burt Ward, the original Robin from 1966's Batman TV series, and even the young heroes known as Titans from the streaming service DC Universe are visually referenced.
Over the course of the season, the showrunners of the Arrowverse have confirmed appearances from many other actors and coy about others. Confirmed cameos include Kevin Conroy, legendary voice actor from Batman: The Animated Series as an elderly Bruce Wayne and Tom Welling from Smallville as an older Clark Kent from another reality.
And that's to say nothing of returning cameos like John Wesley Shipp from the 1990s Flash TV series wearing scarlet spandex again and long absent guest stars like Johnathan Schaech as scarred gunslinger Jonah Hex. Brandon Routh, who plays The Atom, starred in 2006's Superman Returns and will play a jaded version of the man of tomorrow known as Kingdom Come Superman.
However the dust settles, Crisis on Infinite Earths promises to re-arrange the Arrowverse in an interesting way while also paying tribute to everything that has come before. It won't blow your mind, but if you've been following any of these shows or DC shows past, it'll pull at your heart strings and wring out some good laughs.
Crisis on Infinite Earths kicked off on Supergirl on December 8, 2019 and runs through Batwoman on December 9 and The Flash on December 10 before the Arrowverse goes on hiatus. The story concludes through Arrow and Legends of Tomorrow on January 14, 2020 as a single two-hour event.