There are celebrities, and then there are CELEBRITIES. While we all know what people like Dingdong Dantes (cooking menudo for frontliners) or Angelica Panganiban (regretting her choices back in 2016) are doing at the moment, there are 8 really important names at the top of our mind. What could these 8List favorites be up to while they're in Enhanced Community Quarantine, pray tell?
Let's find out.
8. Barbie Forteza
Best Known For: Being one of GMA's best singers. Y'know, after Jaya, Regine, Ogie, Kyla, Jay-R, and Janno Gibbs all left for ABS-CBN.
Barbie Forteza, unlike most other celebrities who get made fun of, is very much in on the joke.

But what a joke it is!
It's the fact that she is very self-aware that makes it hard to hate her no matter how she caterwauls on TV.
What She's Up To Right Now: Seeing as we're in the middle of lockdown, she and her beau Jak Roberto have resorted to video calling each other to spend time even while apart. Must have been a slow news day when they reported this. But it's also the most wholesome thing ever, so who are we to argue?
7. Girl Trends
Best Known For: Practicing social distancing while being a girl dance group on live TV long before COVID-19 was ever a thing.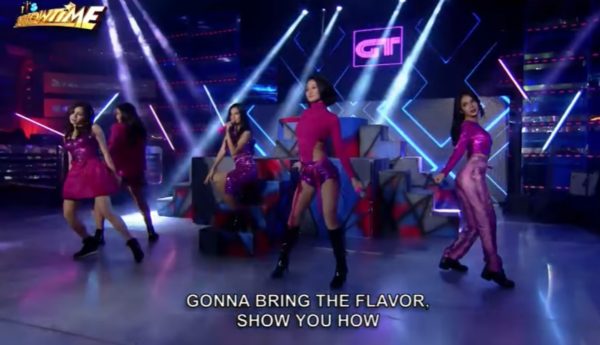 Visual proof.
Girl Trends caught fire last year for their unintentionally hilarious performance of "How Do You Sleep" by Sam Smith, where everyone decided at the same time that not dancing at the same time was the way to go. Wonder how these ladies are doing now that they can't be near each other?
What They're Up To Right Now: Oh, right. Nothing's changed. They probably do their rehearsals without each other, to begin with. However, from their ranks, an unexpected hero (individually) rises…
Wag na natin i-expect na ililigtas tayo ng tao na ang alam lang at gusto ay pumatay. We got this, Pilipinas. Sila dapat ang matakot sa atin.

— Chienna Filomeno (@ChieFilomeno) April 1, 2020
No word if the other members will post exactly the same thing at their own pace.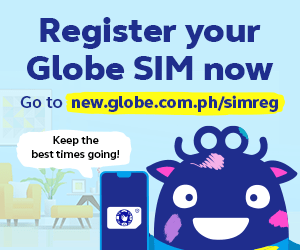 6. Jenny Torres-Passariello
Best Known For: Her meme-making moment on the reality show 90 Days Fiance: Before the 90 Days.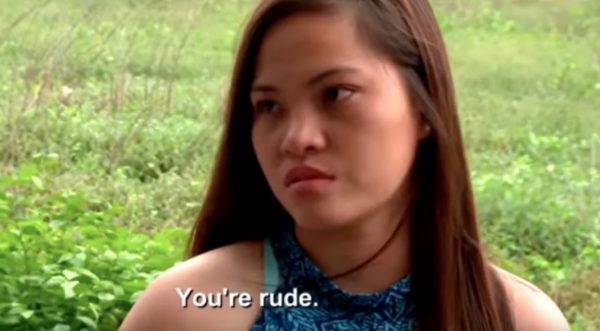 Because we know exactly what she meant.
Jenny and Larry got married without a hitch sometime last year, and people have moved on from making fun of the Filipino accent yet again.
What She's Up To Right Now: Since moving to America with her husband, Larry, Jenny has just been quietly enjoying the married life in the middle of the lockdown while her husband has been grinding his axe against China's government ever since this whole thing happened. His Facebook has been extra active lately with COVID-19 related content against China while her last public post, in contrast, was still from 2019. Either way, we're glad that their road along marriage has been a smooth one so far.
5. Dante Gulapa
Best Known For: Oh, come on. You know what for.

Who knew that a former male stripper was the most wholesome thing of 2018?!?
As popular as Dante Gulapa was, the man had standards – he never used his fame to endorse anyone politically, and made sure that his appearances were both fun and an opportunity for him to tell people to work hard for their dreams. A positive role model through and through!
What He's Up To Right Now: In the middle of this ECQ, he has become a certified TikTok star.

Good, clean fun.
More than that, he's even actively doing charity work, helping out some people who were affected in a fire recently. You're the man, Dante Gulapa!
4. Xander Ford
Best Known For: Damned if I knew.
The artist formerly known as Marlou Arizala, Xander Ford, despite supposedly falling out with his management, seems to have kept his new name even if his old face slowly started coming back despite extensive plastic surgery on him.
What He's Up To Right Now: Oh, y'know. Just Xander Ford things.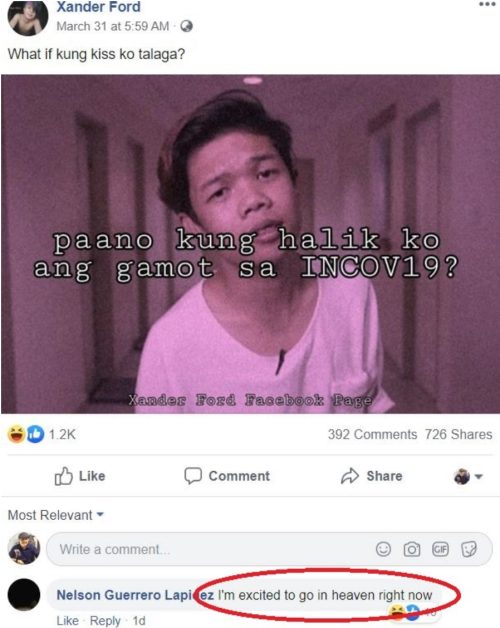 Pictured: Just Xander Ford things.
In the middle of his lengthy feud/cry for attention with Makagago, Xander Ford is spending this lockdown still being his own biggest fan. Even on an ironic level, it's still a very Xander Ford thing to do, especially when you start asking the uncomfortable question of whatever happened to the rest of Hasht5.
3. Carlos Agassi
Best Know For: This.
View this post on Instagram
It's our version of the Rickroll.
Carlos Agassi is a fountain of Shakespearean wit. He, after all, loves to shake his spear all over Instagram, having developed an allergy to wearing shirts. What could this celebrity possibly be doing in the middle of this crisis, pray tell?
What He's Up To Right Now: Doomsaying. Yikes.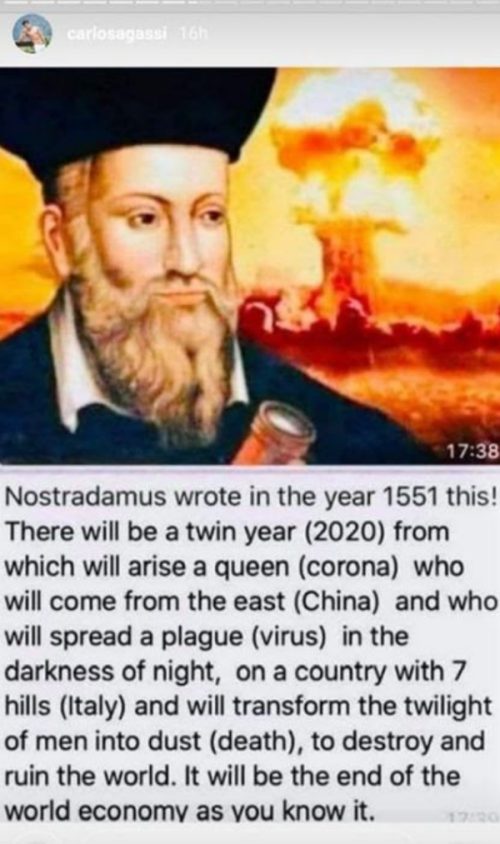 Quick! More shirtless pics, please!
I never thought I'd see this day, but I am genuinely wishing Carlos Agassi did what Carlos Agassi does 99.9% of the time and not try to be intellectual, because this was just such a bad take.
That's better… I think.
2. Xian Gaza
Best Known For: Creeping out women with over-the-top gesture despite never having met them once his entire life. And, oh, scamming people.
Xian Gaza is an 8List favorite because his-never ending quest for attention always gives us good material to write about. Part walking sexual harassment PSA, part walking scam alert, Xian Gaza's eternal drive to find relevancy in this world will always be met with a snort and a quick return to being forgotten.
What He's Up To Right Now: Oh, y'know. The very thing most cabin-fever riddled, attention-seeking people end up doing. TikTok meme dancing, but on Facebook. He's also taken up to calling himself DJ Loonyeam now. Here. Enjoy a clip of him rehearsing in not-flatteringly very short shorts.
He's Illegit 2 Quit.
1. Mystica
Best Known For: Being the unofficial Spirit Animal of, like, everyone. You can't even look away, can you?
What She's Up To Right Now: Sadly, after deactivating her Facebook and last being heard from in 2019 for challenging Jaya to a fight over the fact that Asia's Queen Of Soul dared to "gong" Shirley Fuentes's performance on Tawag Ng Tanghalan, nothing. Zip. Nada.
And with good reason.
This is serious, guys. We need to know how our Kween is doing. How will we ever get through this Lockdown without seeing her do a split ever again?!? Please come back to us, Mystica! 'Di na kami galit.
Which random celebrities have you been cyberstalking during this lockdown period? Tell us below!