Roller skating is one of the newest hobbies millennials and Gen Zs have turned to in the middle of the pandemic. It's simple and fun and it allows you to spend time with your friends or even create new ones through meet-up events. Getting started is easy: You find an open concrete space or a skate park (Intramuros, Quezon City Circle, areas in BGC and Makati), put your cool skates and gear on, and get rolling. If you want in on this awesome hobby, here's where you can get buy roller skates in Manila.
Chaser Action Sports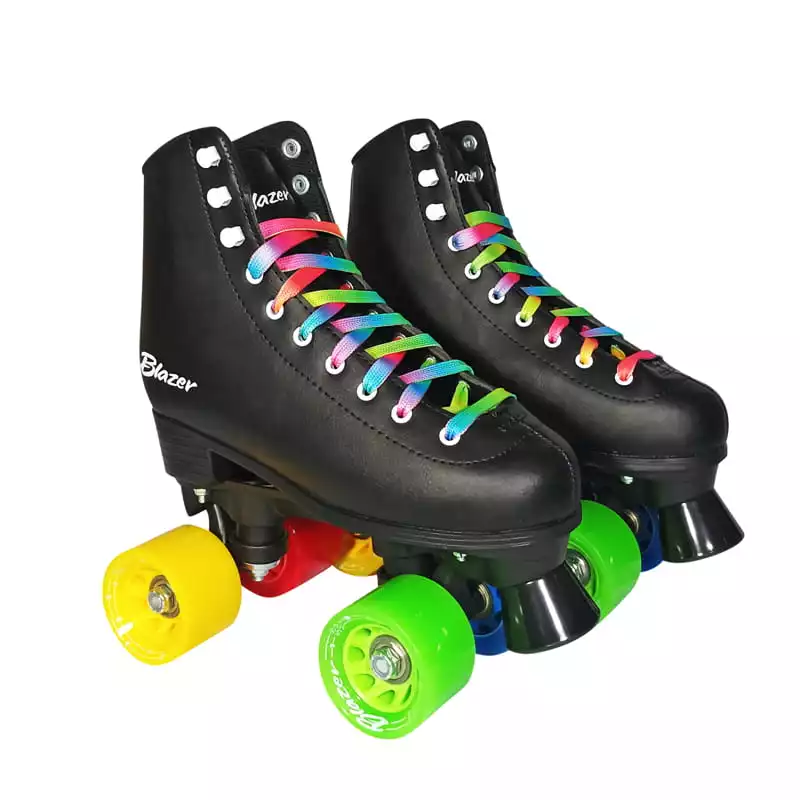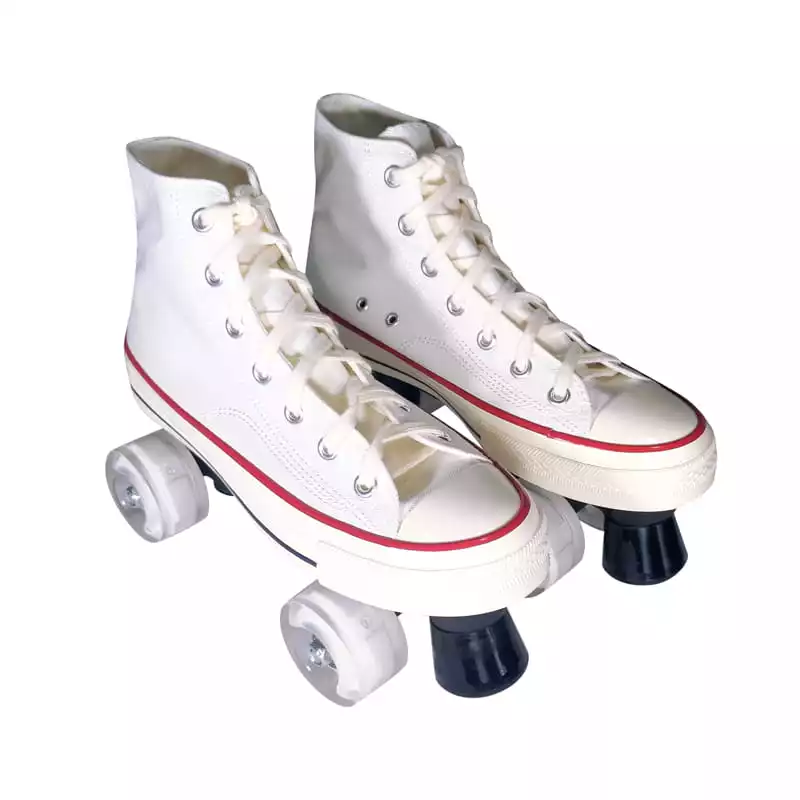 Shop for affordable skates in a variety of fun colors with Chaser Action Sports. There's a collection of plain pastels, skates with a holo finish, retro skates, skates that look like a pair of Converse with wheels, and more! You can choose from colorful wheels, plain wheels, plus a range of accessories to customize your own skates with. You could get your skates from Lazada, Shopee, and the Squad Skates website to be delivered straight to your doorstep. And if you can't find what you like online, visit the Chaser branch nearest you.
Nell Skates
Nell Skates carries a number of international roller skate brands in their arsenal: Them Skates, Micro Inline Skates, Seba Skates, FR Skates, and Impala Skates. A pair starts at P6,500 and could go up to P32,500 depending on the brand you choose. You could choose from the gorgeous mix of pastel colors or get the classic single-color skates to fit your aesthetic. Whichever you choose, you're guaranteed a great time roller skating everywhere. Visit Nell Skates' website to get a pair plus other accessories.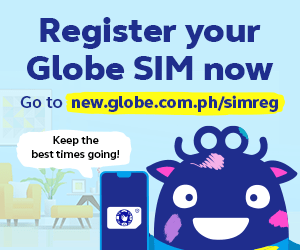 Decathlon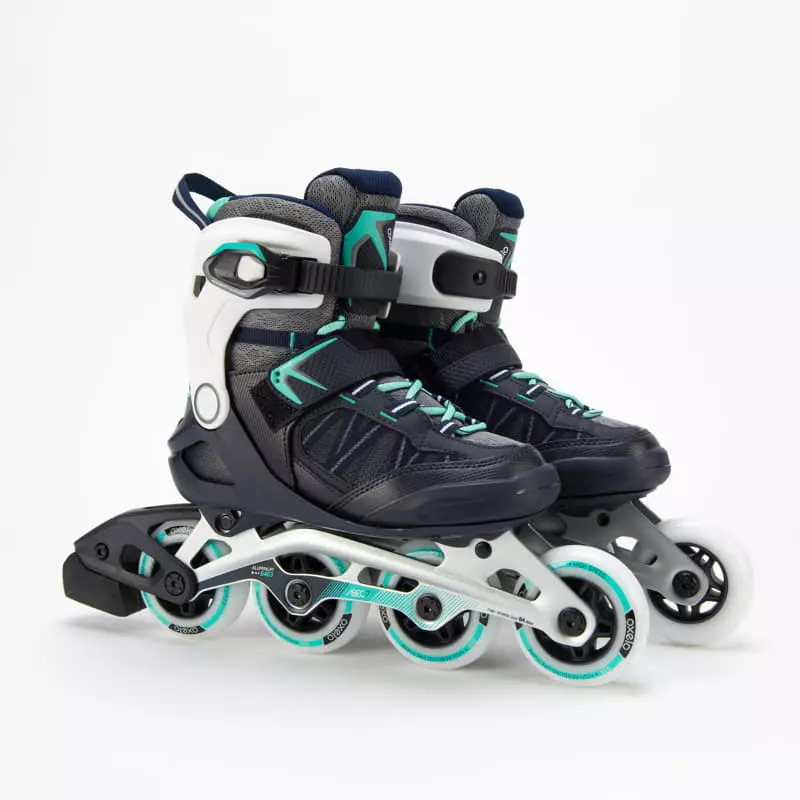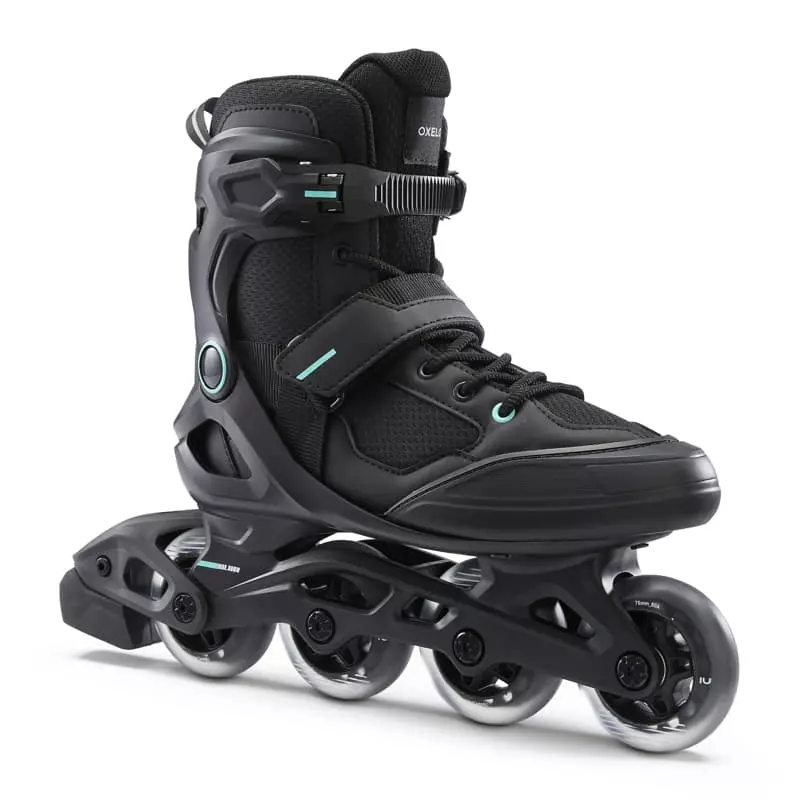 You can also check out Decathlon for a pair of great beginner skates that won't break the bank. They've got both inline and quad skates to choose from available in dark colors. Skate through parks looking like a professional in those inline roller skates! Pair it with your signature skater outfit and you'll turn heads on the road for sure. Get a pair from Decathlon's website or visit their stores.
Luna Skates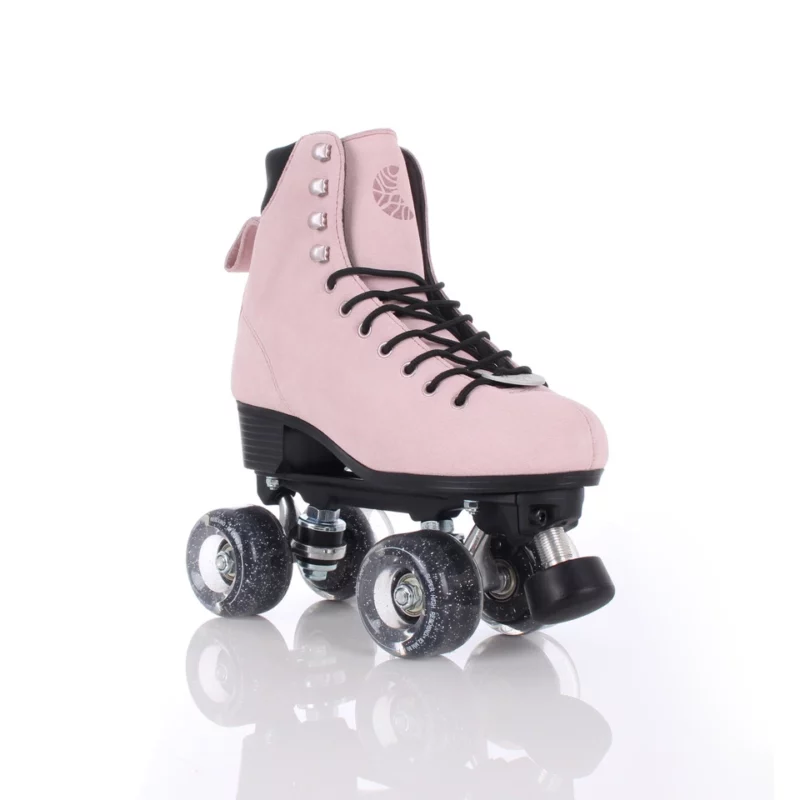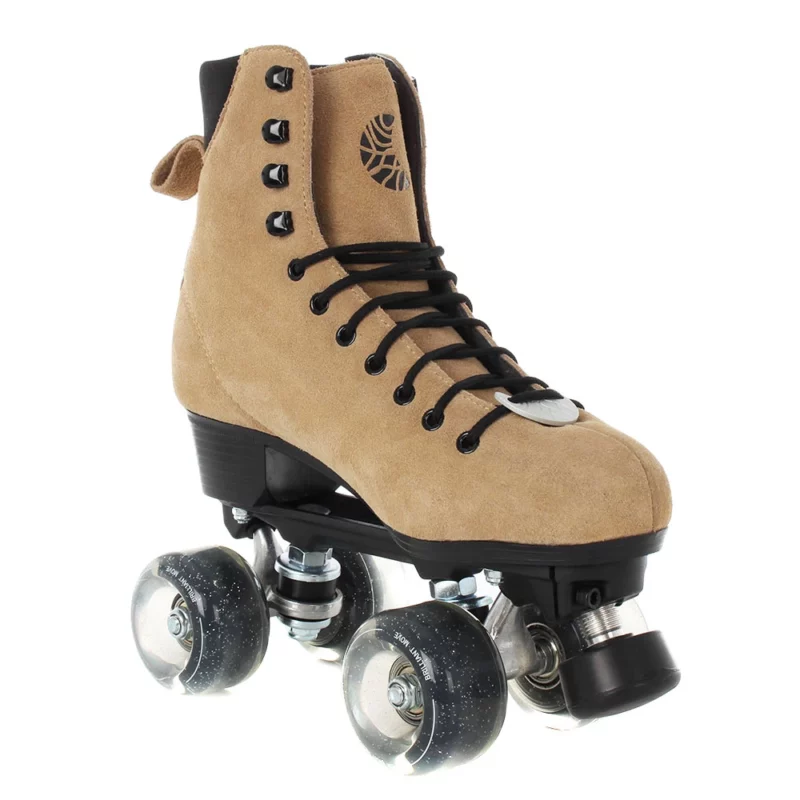 You already look cool when you're roller skating but on a pair of Luna Skates, you'd look even cooler. Their high-cut soft suede roller skates almost look like boots with wheels. It comes with transparent polyurethane wheels and an adjustable stopper for safety. You can get it in pink, teal, black, off-white, and light brown variations for P11,995 from Squad Skates and RolyoSk8Shop.
Rio Roller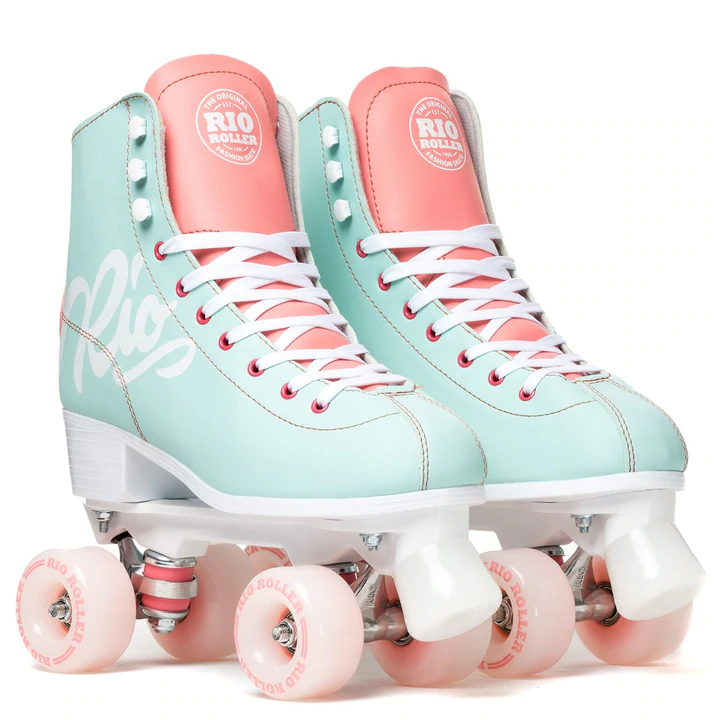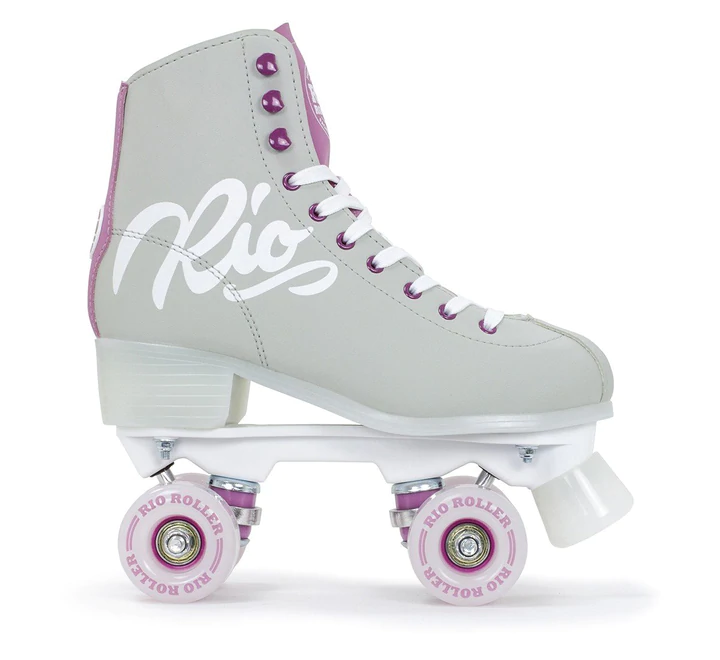 Rio Roller skates have such a timeless look to them. It's made with vegan-friendly PVC leather in multi-colored pastels. You could have the time of your life skating the streets with your friends on a Rio Roller. You can get yours from websites like RollerSk8Shop and Squad Skates.
Zodiac Skates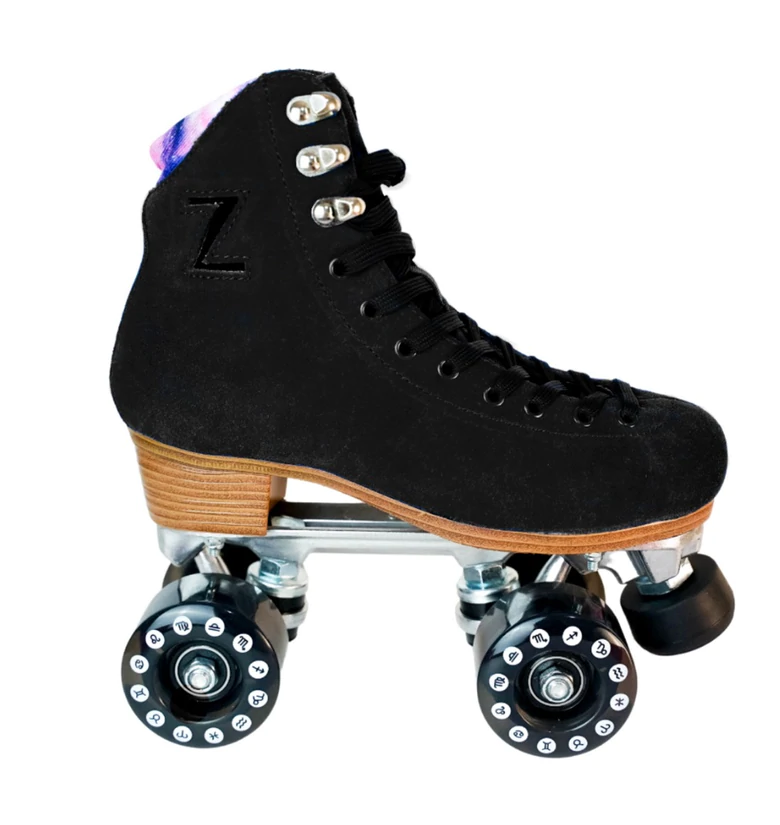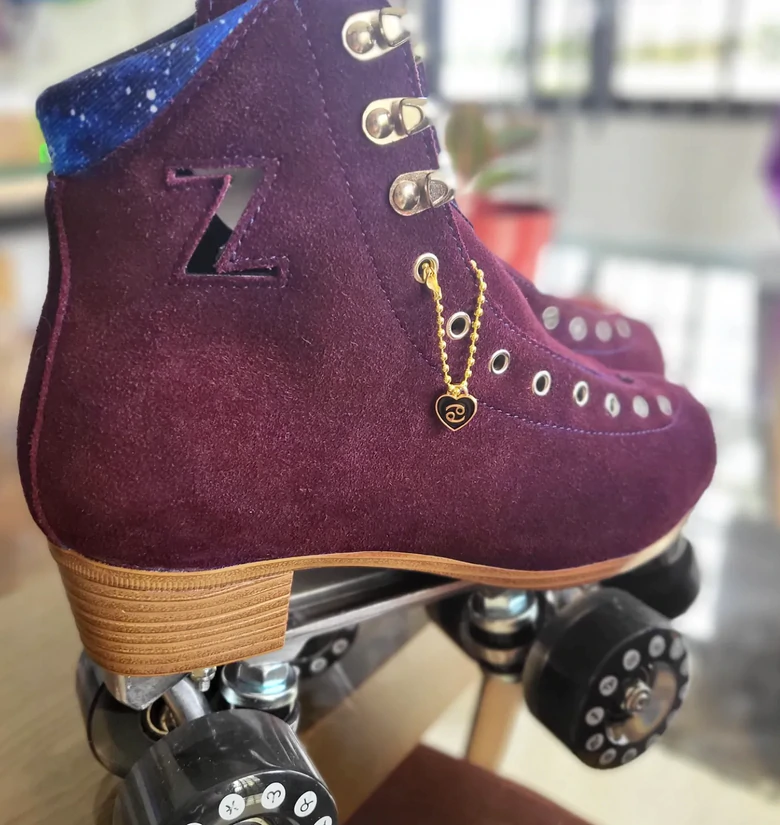 Astrology girls who are now branching out to roller skating will love this brand. Local brand Zodiac Skates is what happens when you combine two interesting hobbies together. Their pairs are made from genuine suede leather that comes in dark colors — black, purple, green, blue — for each zodiac sign. The polyurethane wheels are designed with zodiac symbols. You could even get cute cat and star toe stops. Zodiac Skates pairs range from P9,000 to P10,500 and they sell out pretty quickly so you'd have to turn those notifications on. Get yourself a pair from their website.
Chaya Skates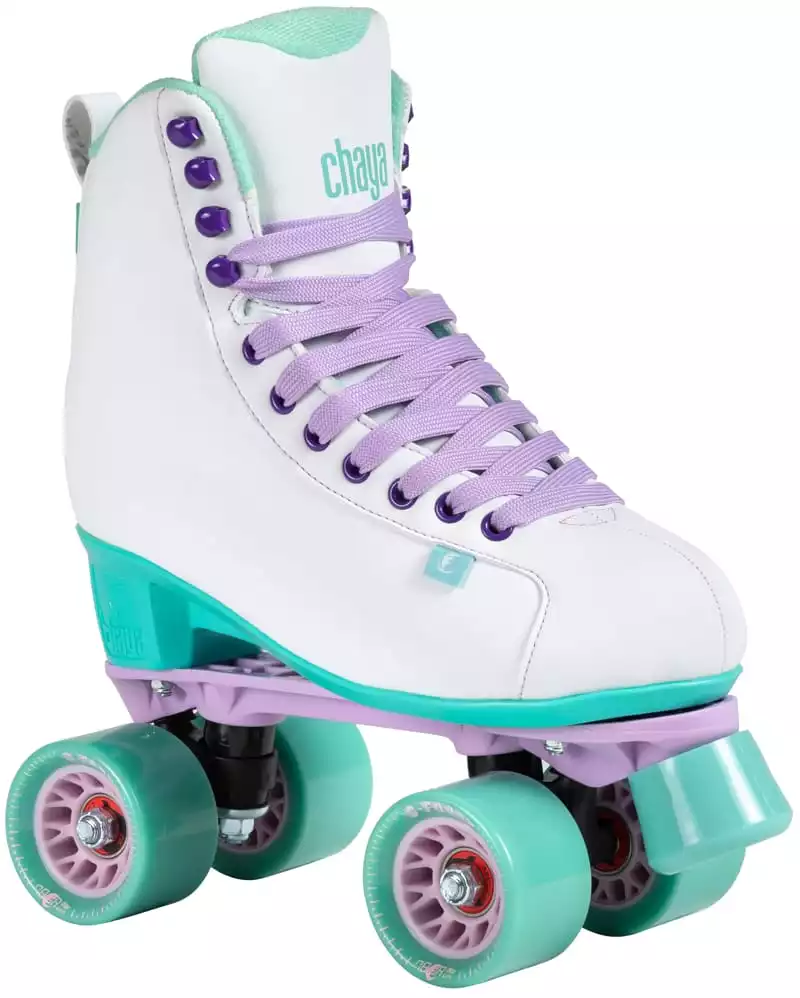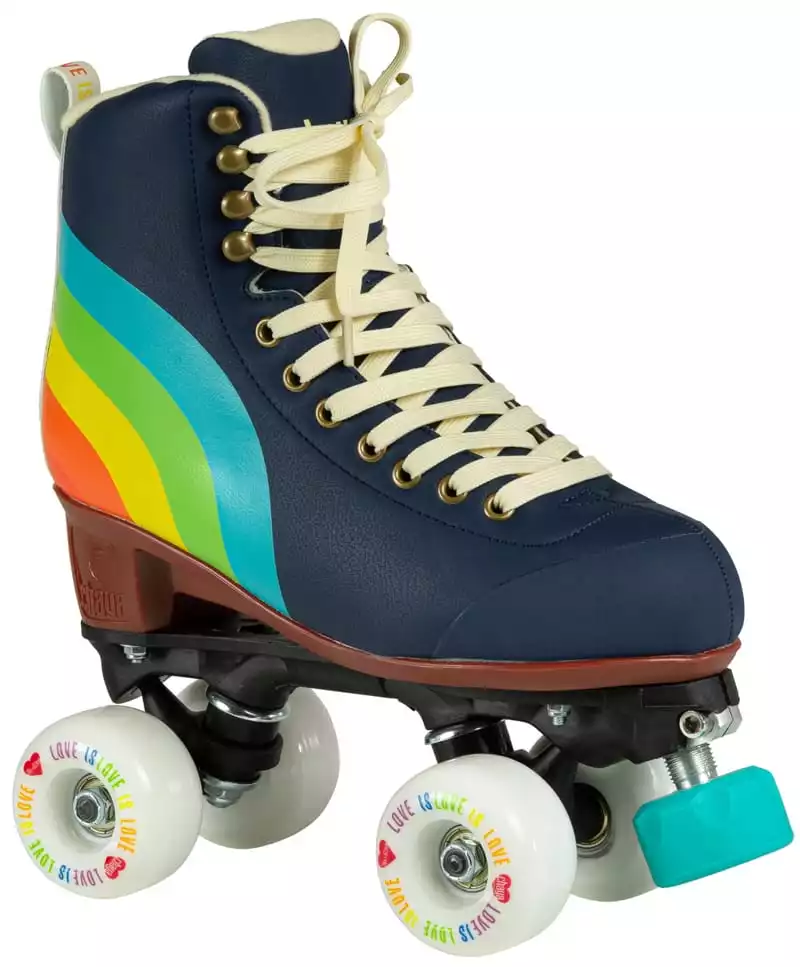 Get yourself a pair of fun-looking roller skates from German brand Chaya Skates. They're available in the Philippines through Squad Skates' website for as low as P6,995. With over four decades in the market, Chaya Skates has a reputation for delivering quality rollers for beginners and professionals. You could choose from designs that are a mix and match of different shads — rainbow, vintage sketch, pastels, etc.
Facebook: Everywhere We Skate PH Marketplace

You don't need a brand new roller skate to start your hobby. Go for secondhand pairs from fellow roller skates enthusiasts in Facebook group Everywhere We Skate PH (EWSPH) Marketplace. You could even find your dream skates at a more affordable price. It's a good way to indulge in a hobby and avoid breaking the bank. Join the group here.
Check us out on Facebook, Instagram, Twitter, TikTok and YouTube, to be the first to know about the latest news and coolest trends!