March is when the whole world celebrates women who made history, broke barriers, and made life a whole lot easier for today's generation. It also acknowledges the everyday woman who struggles and survives through every mundane day on this earth. International Women's Day on March 8 might be over, but the celebrations are still in full swing for the rest of the month and even beyond. Check out these deals and promos you can snag with your friends to celebrate National Women's Month.
Enchanted Kingdom
You deserve to have fun and scream your heart out at Enchanted Kingdom's thrilling rides. Avail of the Enchanting Kababaihan Promo's discounted Regular Day Pass for P888 at the ticket booth. Don't worry if you can't find time this month, the promo will run until May 29, 2022.
Mosang Marites
Take your besties to Sampaloc for a treat! Avail of Marites' Buy 1 Get 1 Unli Wings deal and only pay P99 for the third female in the group. The meal includes delicious unli wings, unli rice, free regular fries, a 1.5L juice. Add P99 and you get an Oreo Special or Magnum Overload each for dessert. This has got to be one of the tastiest Women's Month promos you can get this year!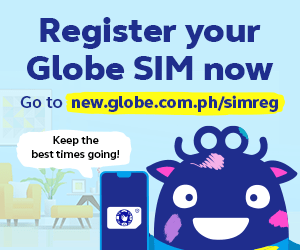 Krispy Kreme

Krispy Kreme OG Card holders can celebrate International Women's Month with an extra box of donuts. Grab a Dozen Original Glazed at P375 and you'll get a free pre-assorted box of 6 when you present your OG card. That's a deal that saves you P270! The promo is valid for dine-in, take-out, drive-thru, and available in-store, pick-up, or delivery via Krispy Kreme's website. It will only be valid every Monday of the month on March 14, 21, and 28, 2022 only so time your order!
The Women Behind 8 of the Philippines' Most Successful Businessmen
The Women Behind 8 of the Philippines' Most Successful Businessmen
Abu Poblete | Mar 10, 2016
Poison Coffee & Doughnuts
Here's another sweet doughnut treat for you. Poison Coffee & Doughnuts celebrates International Women's Day with a free blueberry doughnut for their customers. All you have to do is show the Facebook post above when you visit their shop. The promo runs until March 13, 2022 or until supplies last so drop by their store at The Alley at Karrivin Plaza in Makati.
SM Malls
Score discounts and deals up to 50% off at all SM Stores nationwide. There are discounts on apparel, beauty products, services, and more every Wednesday of the month. Check out the Facebook page of the SM Mall nearest you to see what's up. To top your visit off, strike a pose at photo booth areas made especially for #AweSM ladies in mind.
Wildleaf
Ladies, get your skincare needs with Wildleaf's new Invincible Box. It gives you the option to choose from the three curated boxes containing high-quality and natural skincare products. There's Confident for cleansing and exfoliating, Go-Getter for toning and hydrating, and Independent for skin rejuvenation. Each box also comes with a free Aloe Herb Face Wash (trial size), reusable Wildleaf pouch, scrunchie, and 2 discount coupons to use on your next purchase. These sets are only available until March 22, 2022. Visit Wildleaf's website to place your order.
Kicksomatic
It's time to get your footwear cleaned at a discount thanks to Kicksomatic's National Women's Month sale. You can get three pairs of women's sneakers cleaned for the price of one. That's at least 67% in savings! Men's sneakers aren't included in the promo but there will be a 30% discount on their sneaker cleaning instead. The promo will run every day until March 31, 2022 so you've got plenty of time to unearth your sneakers! Drop by at Kicksomatic's stores in Glorietta and Vertis North to avail of the promo.
Anello
View this post on Instagram
Anello Philippines has a month-long Women's Month promos and deals online and in-store. Snag your chance to purchase classic Anello backpacks in regular and mini sizes, 2Way shoulder bags, and square backpacks at a discount. Check out the special discounts catalog here.
Check us out on Facebook, Instagram, Twitter, TikTok and YouTube, to be the first to know about the latest news and coolest trends!