If you've ever been remotely interested in a capsule wardrobe, your Pinterest must have been filled with Korean aesthetic OOTDs at one point. You know the look — wide-leg trousers, a loose-fit shirt, maybe with a large jacket thrown over it, and always a tote bag. It's a fashion trend that will never go out of style since, in true capsule wardrobe fashion, you can always mix and match the pieces. If you're looking to build your own, here are online stores where you can buy trousers to achieve the Korean aesthetic fashion of your (Pinterest) dreams.
Korean New Women's Loose Casual Pants

On a budget? You can browse trousers on Shopee that are just under P1,000. These Korean Casual Pants (P605) are available in Khaki, Black, and Gray. They're made high-waist, fit loose, and have wide legs for that oversized look. Full disclosure: Since you're buying from a random Shopee seller and not an established brand, trousers are always a hit and a miss. Some reviews rave about the quality and the perfect fit while others find loose threads and thin fabrics. However, it's a gamble we're willing to take!
Check out the trousers here.
Where to Buy Pieces to Complete Your Korean-Inspired Room
Where to Buy Pieces to Complete Your Korean-Inspired Room
Ina Louise Manto | Jan 12, 2021
Linen Lab
View this post on Instagram
Aside from linen being a durable fabric, it also requires less energy and water during production. Therefore, you save the planet. Local store Linen Lab takes saving the environment to another step — their clothes are for pre-order so nothing is made in excess. ICYDK, fash fashion is killing the planet (we're looking at you, Shein). Linen Lab gives you a number of trousers to choose from depending on your style. There's the wide leg Arisse (P1,199) and Penny (P1,399) Trousers, high-waisted Solene Linen Trousers (P1,050) made to naturally flatter the wearer's form, and the basic Elicia Relaxed Trousers (P649). These come in a number of shades so if you want to experiment with something other than white, feel free.
Pre-order your trousers via Linen Lab's Shopee page or their official website.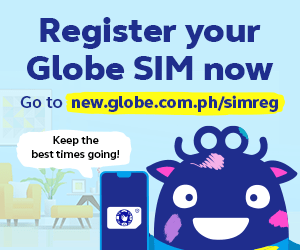 Roxy & Co.
View this post on Instagram
Here's another Shopee find for your hunt for the perfect pair of trousers. Roxy & Co.'s Rivka Trousers (P899) are available in black, white, latte, cream beige, moss green, dark latte, and dark chocolate. The full-length trousers help make you look taller and the soft fabric is comfortable and smooth on the skin. It's also a high-waist with a thick waistband so if you wear your crop tops or bodysuits, expect it to accentuate your waist even more.
Get it from Shopee here.
Get That Cottagecore Look with These Puff-Sleeved Tops and Dresses Under P300
Get That Cottagecore Look with These Puff-Sleeved Tops and Dresses Under P300
Elaine Canicosa | Jul 09, 2021
Maxi Linen
View this post on Instagram
Maxi Linen clothing is made sustainable, timeless, and minimalistic. This local brand will tickle your love for fashion in muted colors. Their Pica Tapered Linen Pants (P990) are available in a range of colors —  black, white, oatmeal, khaki, army green, tangerine, and dusty pink. To make the most out of your hard-earned money, you can get their Maxi Terno Pants (P1,350), a set of pants, and any of Maxi Linen tops. You can be sure these trousers will last you a long time since they're made from linen which is more durable than cotton.
Check out their catalog on Instagram and order via DM.
Mantou
View this post on Instagram
Mantou is another homegrown brand that produces quality minimalist pieces for your wardrobe upgrade. They've got a great collection of tops, jeans, shorts, dresses, and everyday trousers in the mix too. Mantou's Pleated Highwaisted Trousers (P1,299) is made from 100% cotton that's soft and smooth to the skin. Pair it with your favorite white shirt and gold accessories for an effortless look. There are also the Noa Trousers (P1,299) available in Green and Cream and made with a mix of polyester and cotton. If you're going for a pastel-themed OOTD, opt for the green trousers, a white shirt, and throw on a pastel blazer for that Korean aesthetic.
Visit Mantou on Instagram or browse their catalog on their website.
LAYÀ
View this post on Instagram
Who says trousers and pants are for officewear only? Local brand LAYÀ has a collection of trousers that are ready for a casual day in the city, hitting the beach, or everything in between. Blessica Trousers (P2,250) feature a high rise, wide legs slightly cropped, and deep pockets while the Gabriela Pants (P2,300) come with a straight cut, front pleats, and pockets. Both are available in a range of colors and LAYÀ wasn't kidding about the range. You can pre-order it in 24 different colors — muted and bright — including white, light gray, beige, ecru, teal, pumpkin, orchid, and more.
Visit LAYÀ on Instagram and order your trousers from their website.
Uniqlo

Drop by any Uniqlo store and you just might find the trousers you'll be using for the next couple of years. As most fashionistas know by now, Uniqlo is everyone's go-to for basic pieces in plain colors. Trousers are no exception. Check out their Women Smart Ankle Pants 2WAY Stretch (P1,490) available in neutral colors. It has side pockets and actual back pockets (since most trousers have decorative back pockets). For a looser fit, go for the Women Wide Straight Pants (P1,490) with a garterized waist.
Shop via Uniqlo's website or visit their stores nationwide.
The Editor's Market
If you're looking to build your capsule wardrobe, The Editor's Market is a great online store to start your shopping spree. This Singapore-based indie fashion and lifestyle retailer has the basics in womenswear, accessories, and even footwear. Their collection of trousers and pants will instantly make you add almost everything to your cart. There's the classy Edelyn High-Waist Pants (P1,756) perfect for back-to-office workdays and the Rodi Flared Pants (P1,756) that could duplicate as an emergency formal event outfit.
Browse The Editor's Market catalog on their website to order. They have a P500 shipping fee to the Philippines but offer free shipping for orders above P3,500. Expect your parcel to arrive in 4 to 7 business days!
Check us out on Facebook, Instagram, Twitter, and YouTube, and be the first to know about the latest news and coolest trends!