Scams, frauds, and cons are, to put it lightly, a damn headache in real life. But watching con artists weave their webs of lies and manipulation can be oddly fascinating. Maybe it's the elaborate plans, the lightbulb moments, even the sheer audacity of these con artists, or simply just the satisfying way all the cons are brought out to light and the scammers caught and punished. Whatever it is, these films and TV shows got all of us hooked. So if you're looking for more, try these ones for a weekend binge-watch:
Inventing Anna
Based on a true story, Inventing Anna follows fake socialite Anna Delvey as she dives right into the middle of New York City's elite. And they welcome her with open arms, not knowing she's only using them to live the life of luxury she has always dreamed of. "She's either a rich German heiress or she's flat broke." No one really knows — until it's too late, because Anna Delvey is here for the long con, y'all.
The Tinder Swindler
In the world of dating apps, not everything is as it seems, and this guy proved just how different a person could be online vs. the real world. Notoriously known as The Tinder Swindler, a man known as Simon Leviev posed as a wealthy diamond mogul ready to romance women with a luxurious lifestyle. Except he's not really who he says he is and he's only wooing women to con them for huge amounts of money. In this documentary, three women tell the world how they got payback.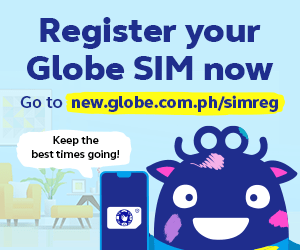 Fyre: The Greatest Party That Never Happened
Imagine a luxury music festival where you'd have to fly to an island and have an awesome time partying with good food, great music, and free-flowing booze. Sounds like a dream, right? That's what the Fyre Festival was promoted to be. But this dream turned out to be a nightmare after a con artist left guests sleeping in tents and living on beef jerky. This crazy documentary covers it all.
Fun fact: In Episode 4 of Inventing Anna, Anna Delvey bunked with a guy after leaving Nora and losing Chase. That guy is purported to be Billy MacFarland, the man behind the Fyre Festival.
Dirty John
Based on the podcast of the same name, the show's first season tells the story of John Meehan, a pathological liar who posed as a rich anesthesiologist to scam around and prey on rich women. His charismatic lies allow him to sweep the wealthy Debra Newell off her feet. Unfortunately, it has dire consequences for her and her family.
Operation Varsity Blues: The College Admissions Scandal
Remember when actress Lori Loughlin was jailed for some weeks before coming back out again to her luxurious lifestyle? We're talking about the 2019 US college admissions scandal, where it was revealed that a whole bunch of wealthy parents paid for their kids' way to college. William Rick Singer enticed these wealthy parents to "ensure" their kids' spot in college for a not-so-small fee, and this documentary explores how he did it.
Imposters
Skilled con artist Maddie has a specialty: she changes her looks, marries wealthy men, breaks their hearts, and disappears with their money. To protect herself and ensure her victims don't talk, she leaves behind a threatening video for her ex-beaus to find. Unfortunately, her latest fiance Ezra loses access to his fortune, so Maddie needs to start getting more creative while trying to get victims hell-bent on revenge off her back.
I Care a Lot
Similar to Maddie in Imposters, Marla Grayson in I Care A Lot has her eyes on many wealthy people. The difference this time is that they're much older, and instead of marrying them, she makes herself their legal guardian. Rosamund Pike stars as an exquisite yet cold and unforgiving con artist who truly "cares a lot" — just not about the person and more about their worldly possessions.
Lupin
Here's a schemer you might end up siding with. Gentleman thief Assane Diop draws inspiration from the adventures of book character Arsène Lupin and sets out to take revenge after a wealthy family falsely accuses his father of thievery. He uses his charisma and manipulation skills to meticulously take down the Pellegrini family.
Follow us on Facebook, Twitter, Instagram, Tiktok, and Youtube for the l8est entertaining, useful, and informative lists!