Food Crawl:
Culinary Gems Around San Juan City
By Shen Mascariñas

San Juan has gone above and beyond its reputation for being a Mecca for Chinese food. A plethora of other cuisines haves joined in on the fun—from modern Canadian to authentic Japanese. This modestly sized city is undoubtedly saturated with great food spots, but we've plucked out the unmissable for your dining pleasure.
Here are 8 culinary gems for a revamped San Juan food crawl.
8. Lucy in the Sky Café
222 Wilson Street, Greenhills, San Juan City
(02) 370 4113 | Facebook
Open every day, except Tuesdays, from 11am to 9pm
Budget for two – P500
The café's colorful, quirky and cozy interiors give a peek at what you're about to eat. Lucy in the Sky serves flavorful and comforting vegetarian dishes that give the meatless diet a good name (even for meat-lovers). Some must-tries are My Momma's Burger, Chicken Drumsticks and The Scream Chocolate Cake. And as the food satisfies your belly, the art pieces will also take very good care of your eyes.
7. Café Sanso
Cruz Street, Greater San Juan, San Juan City
(02) 275 2200, 0922 894 6144 | Facebook
Open Monday to Wednesday and every Sunday from 11am to 10pm
Open every Friday and Saturday from 11am to 12mn
Budget for two – P1,200
For special occasions that call for a scrumptious Spanish feast, gather the gang at Café Sanso. Its interiors are also embellished with art, making it ultra-Instagram-worthy. You'll post about it not only because of aesthetics, though. The food will definitely be the star of your visit.
Café Sanso provides modern and creative twists on Spanish cuisine. You'll see (or taste) what we mean when you order the Chorizo y Quezo Paella. It beautifully adds Manchego and Mozzarella cheese to the classic.
6. HotBox Kitchen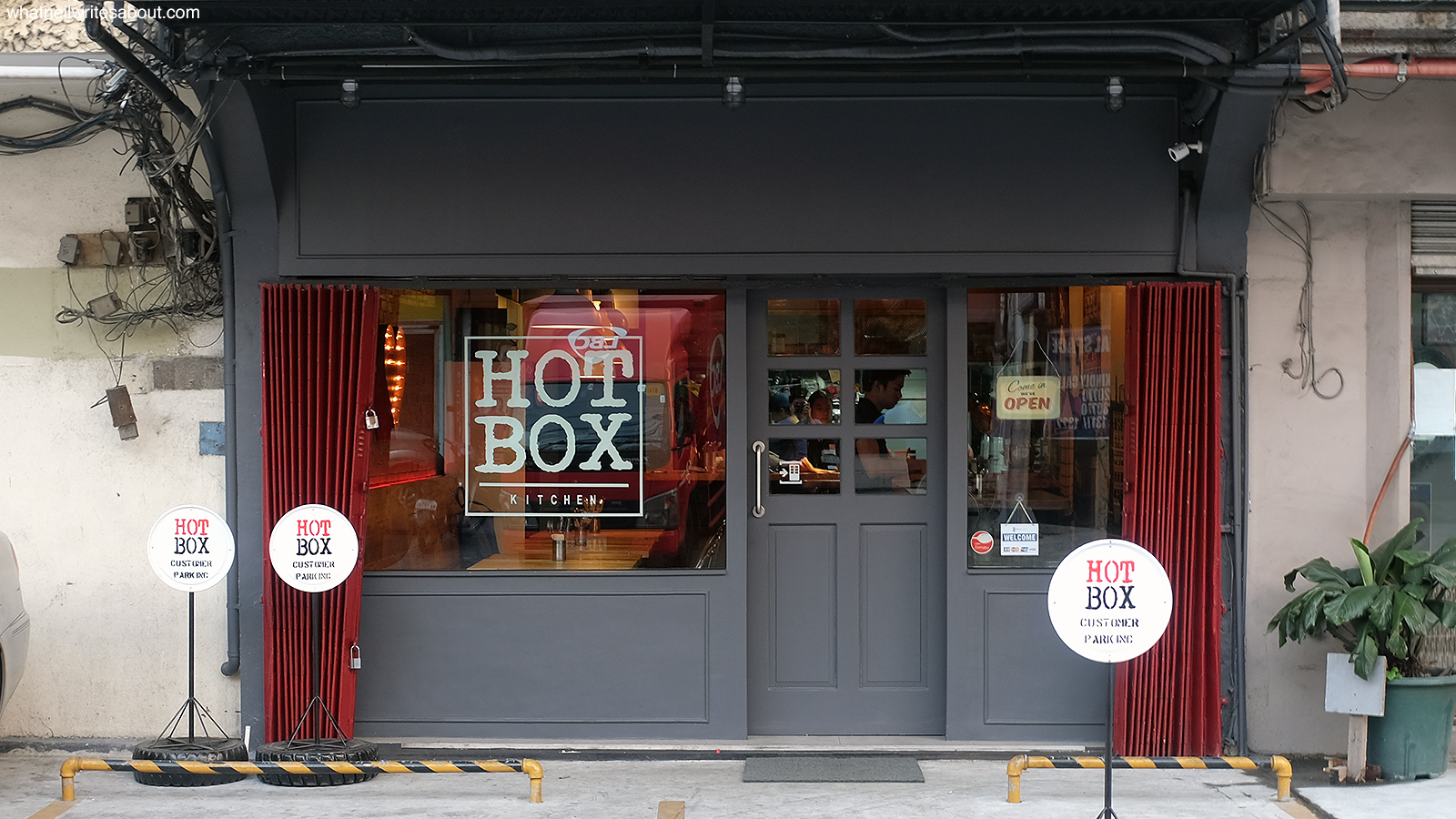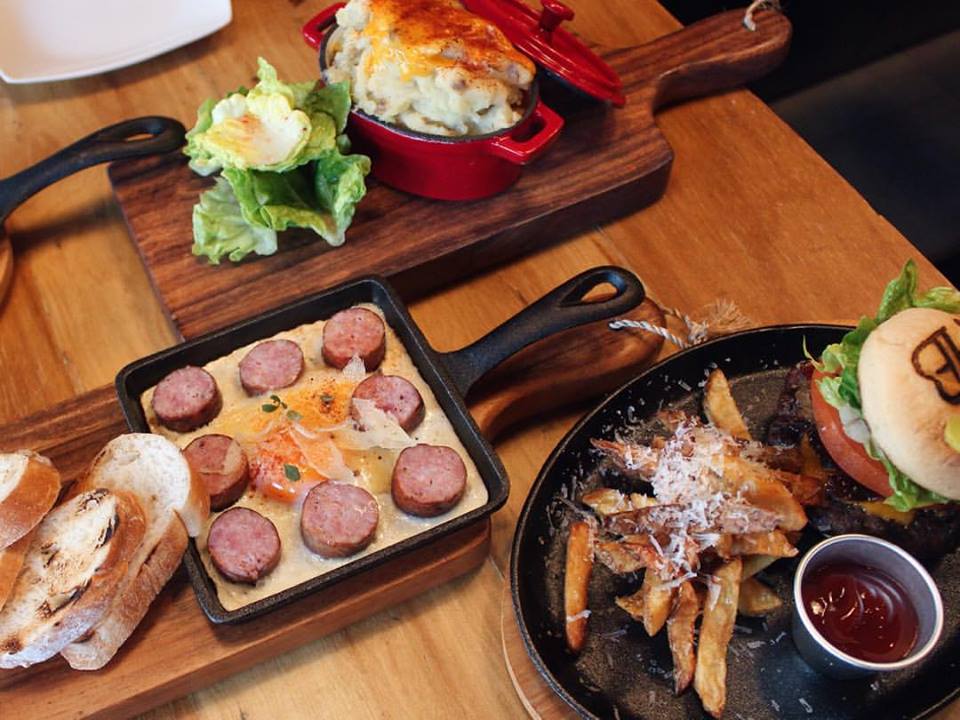 450 P. Guevarra corner Wilson Street, Addition Hills, San Juan City
(02) 275 4577 | Facebook
Open Tuesday to Sunday from 4pm to 11pm
Budget for two – P1,000
Make sure you throw your diet out of the window as you step inside HotBox Kitchen. You wouldn't want to miss out on deliciously-sinful Canadian and American comfort food. No visit is complete without trying their Poutine—a Canadian classic with French fries, gravy and bacon. Their Candied Bacon will also have you coming back for seconds…and thirds.
5. CO/OP
189 A. Mabini Street, Addition Hills, San Juan City
(02) 925 5885, 0917 828 8341 | Facebook
Open Sunday to Thursday from 7:30am to 10pm | Friday to Saturday from 7:30am to 11pm
Budget for two – P800
Here's a culinary gem that seems to be a Jack-of-all-trades. CO/OP is a retail store, an events space, a café and a damn good restaurant. Their menu features simple comfort food dishes that are executed well and served in generous amounts. For a dose of greens, try their BBQ Ranch Chicken—it'll please even those who despise vegetables. And if you're looking for something more filling, the Herb Crusted Beef Tenderloin is sure to do the trick.