The Christmas season is fast approaching, but it looks like the weather hasn't gotten the memo yet, cause we still haven't seen any signs of things cooling down. If you've been daydreaming about spending the holidays in the cool breeze of Baguio, you're not alone. Though travel restrictions are just starting to ease up and traveling to Baguio right now might not be feasible for you, there's no harm in dreaming, right? Here are a few ideas on where to stay in Baguio — bookmark for when you can finally go there safely:
Experience Baguio's history at this American-era home

Baguio is known for its historic American heritage houses, but it's not exactly easy to find one that's a) available for guests to stay in; and b) in good condition (i.e. not run-down). This pretty American heritage home is 100 years old, but the accommodations here are found in
a new modern country sub-unit with its own entrance and porch. It has two bedrooms that can fit 8 people, two baths, a gorgeous country kitchen, a great view of the pine tree garden, and a bonfire pit.
Fun fact: the main house has been used as a shooting location for a few major local films, such as Honor Thy Father, Citizen Jake, and Glorious.
Enjoy the simplicity of this Korean-inspired loft

If you're vacationing in Baguio to escape from your hectic lifestyle, staying in a minimalist home might just be what the doctor ordered. This modern loft was inspired by modern Korean interiors. With its simple and bright design, the loft's aesthetic is calming and cozy in spite of its modernity. There are two beds in the loft area, which means that a group of four would be comfortable staying here.
Relive Your Travel Memories with these Provincial Pasalubong You Can Order Online
Relive Your Travel Memories with these Provincial Pasalubong You Can Order Online
Ina Louise Manto | Oct 03, 2020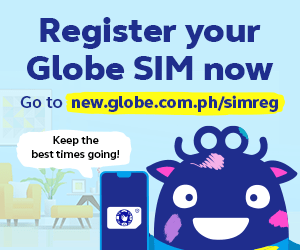 Admire the starry skies at this garden terrace
This unique stay in Tudor in the Pines features a glass-encased timber deck with a full view of the garden and sky — all the better to admire foggy mornings or starry skies with. It also comes complete with a garden and man-made waterfalls. The Garden Terrace has two bedrooms for a maximum of four guests.
To learn more about Tudor in the Pines, read: This Glass Treehouse in Baguio Will Let You Sleep Under the Stars
Wake up to the smell of fresh herbs at this charming farmhouse

If you're looking for something more rustic and feminine, the charming Good Morning Baguio Farmhouse might be right up your alley. Here, over 16 people can wake up to the sights and smells of herbs and lilies in your own private greenhouse. They also have a patio that's perfect grilling and sharing meals. The kitchen and dining areas also have potted fresh herbs — all the better for picking and sprinkling on your meals. And though the home oozes country charm, it's located in the city center, just 20 minutes away from Burnham Park and Session Road.
Admire local craftsmanship at this modern tribal condo
This modern tribal condo captures everything that Baguio is about without compromising modern comforts. Located three minutes away from Camp John Hay, the condo is close — but not too close — to the downtown Baguio areas, which means that the air here is cooler and you'll also hear less noise from the traffic.
Cinnamon Rolls, Doughnuts, and Cake: These Mouthwatering Strawberry Treats are Available for Delivery
Cinnamon Rolls, Doughnuts, and Cake: These Mouthwatering Strawberry Treats are Available for Delivery
Kyzia Maramara | Jul 07, 2020
Live out your French holiday dreams in this charming homestay
You don't have to go all the way to France to experience staying in a charming country chateau — you can do that right here in Baguio! Le Coq Bleu's beautiful interiors have landed it in the pages of design magazines, and looking at the photos, it's easy to see why. Its owners rent out their loft room and suite, but it's important to note that this is a real home, not a B&B. If you're looking for a unique homestay experience, this would be perfect.
Take in the mountainscapes at this mountain view condo
Baguio is known for its gorgeous mountain views, but not all Baguio accommodations will let you enjoy these views right outside your window. This sophisticated Mountain View Condo lets guests enjoy a panoramic view of the mountains right from the private balcony. It's perfect for enjoying a hot cup of tsokolate while watching the sunset — such a dream!
Feed your soul in this secluded forest guest house

If you're looking for a place to unwind and disconnect from the city life, Two Trees Guest House could be perfect. Found in a secluded home surrounded by a pine tree forest, this Airbnb is perfect for those looking for peace and quiet in nature. And if you want to venture out into society, you can head over to the nearby Baguio Craft Brewery, Kiwi Bread and Pastry Shop, House of Yoghurt, and Chef's Home (for authentic Malaysian cuisine).
Which of these Baguio Airbnbs do you see yourself staying in soon?
This article was originally published on WindowSeat.ph.