The Philippines has produced some elite boxers in the sport. Flash Elorde, Pancho Villa, Nonito Donaire, and of course, Manny Pacquiao are some of the names that come to mind. But another rising Filipino fighter has taken over the amateur boxing scene in the country, winning multiple accolades. Now, Eumir Marcial has a shot at Olympic glory. As of the writing, he is assured of a medal in the ongoing 2020 Tokyo Olympics after securing a semifinal spot. Get to know the potential next golden boy of Philippine boxing.
Boxing runs in the family

Eumir's father was a youth boxing coach in Zamboanga. He started coaching his son at the age of seven and Eumir started competing during town fiestas to make a living. He would use the prize money to buy rice and coffee for his mother. It was during those town fiesta boxing matches that he got scouted by Team Zamboanga.
He won gold medals in the last three editions of the SEA Games
View this post on Instagram
Eumir is an accomplished amateur fighter, winning a gold medal in each of the last three editions of the Southeast Asian Games. He bagged gold in the welterweight division in 2015, as well as in the middleweight division in both 2017 and 2019.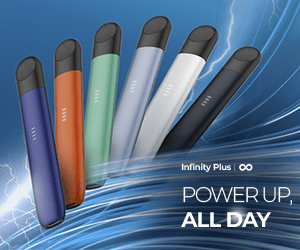 He turned down multiple offers to turn pro
As early as 2016, there were already offers to the Zamboanga native to turn professional. Boxing promoters offered Marcial "millions of pesos" to be in their stable. He refused those offers for years because he wanted to focus on his military career as well as his Olympic dream. But in late 2020, he signed a six-year deal with MP Promotions (owned by Manny Pacquiao).
He's part of the Philippine Air Force
Marcial joined the Philippine Air Force in 2013 as a reservist. His career in the military was one of the key factors he considered when he was in the middle of deciding to turn pro.
Legendary coach Freddie Roach trains him
View this post on Instagram
Freddie Roach, who is widely regarded as one of the greatest boxing trainers of all time, trained Eumir Marcial for his professional debut and for the Olympic Games. They held their training in the renowned Wild Card Boxing Gym.
He won his first professional fight
View this post on Instagram
Eumir won in his professional boxing debut last December 2020, dominating American boxer Andrew Whitfield en route to a unanimous decision victory in Los Angeles. A rule change in 2016, which enabled professional boxers to compete in the Olympics, enabled Marcial to chase his Olympic dream and turn pro at the same time.
Like Hidilyn Diaz, he didn't receive enough financial support for his training
Just before the Tokyo Olympics, Marcial bared that he wasn't receiving enough financial support to fund his training and preparation for the event. It led to a verbal spar between him and the Association of Boxing Alliances in the Philippines, the governing body for amateur boxers in the Philippines.
He's got a YouTube channel
Interested in getting a peek into the life of an Olympian boxer? You're in luck, because Eumir has a YouTube channel. He posts a variety of content, including training vlogs, bonding moments with his fiancée, tours of the foreign cities where he trains and competes, as well as a few pranks here and there.
Catch Eumir Marcial as he chases Olympic glory. His next bout will be on August 5, Thursday against Oleksandr Khyzhniak of Ukraine in the semifinals of the men's middleweight boxing in the 2020 Tokyo Olympics.