If you've never heard of the song "Drivers License," we'll assume you've been living under a rock. It's a single by breakout artist Olivia Rodrigo who, since the song's release in January, has quickly become a household name — one that's been cemented in charts worldwide. But who exactly is Olivia and what propelled her to fame? Where have you seen her before? Why is the internet so obsessed with her? Read on to find out!
Olivia Rodrigo is part Filipina
Let's start with Fact Number 1: Olivia Rodrigo is an 18-year-old Filipina-American. Her great-grandfather emigrated from the Philippines to the United States when he was still a teenager. During an interview with Disney Channel, she mentions that she did grow up with Filipino culture in the household. Olivia's favorite Filipino food is lumpia (yaasss queen!) which her grandfather makes and which she describes as "kind of like Filipino egg rolls."
She starred in the Disney+ High School Musical spin-off
View this post on Instagram
Olivia stars as Nini Salazar-Roberts in High School Musical: The Musical: The Series (quite a mouthful for a title). This Gen Z version of HSM revolves around the East High drama club students as they stage a production of High School Musical. Olivia as Nini auditions for the role of Gabriella. Interestingly enough, both Olivia and Gabriella are half-Filipina. Doesn't that just make your shoulders rise with pride?
SB19 Just Got a BBMA Nomination! Here Are 8 Reasons Why They Totally Deserve It
SB19 Just Got a BBMA Nomination! Here Are 8 Reasons Why They Totally Deserve It
Meryl Medel | Apr 30, 2021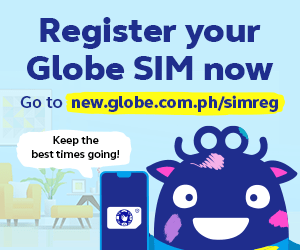 She's showed her talent as a fierce songwriter
Aside from being a great actress and singer, Olivia has other tricks up her sleeve. Her brilliance as a talented musician blossomed while she was working on HSMTMTS. She penned a hit song on the show, "All I Want" and co-wrote another track, "Just a Moment" with her co-star Joshua Bassett. As of writing, "All I Want" has 70 million views on YouTube and has been certified Gold by the Recording Industry Association of America.
Her debut single "Drivers License" broke records
On Jan. 11, "drivers license" by @Olivia_Rodrigo set the Spotify record for most streams in a day for a non-holiday song.

On Jan. 12, the song continued to beat its own record 📈 #SpotifyCharts https://t.co/daLUI4BrYp

— Spotify (@Spotify) January 13, 2021
It's stunning to see a debut artist achieve the numbers Olivia had with her debut single. The song got 15.7 million streams on Spotify on its first day, the most number of single-day streams for a non-holiday song. The following day, it broke its own record with 17.01 million streams.
Olivia's "Drivers License" was released on January 2021. Five months later, to date, it has 774.8 million streams on Spotify and the music video has 212 million views on YouTube. It even reigned for 8 weeks as #1 on the Billboard Hot 100 chart.
Her single's rise to fame was not without controversy. There were talks that the song was penned after her alleged failed romance with HSMTMTS co-star Joshua who is now, also allegedly, dating actress/singer Sabrina Carpenter. The rumor was fueled further when Joshua and Sabrina released songs of their own entitled "Lie, Lie, Lie" and "Skin." Of course, everyone denied everything and Olivia has never really addressed the issue.
Want to Feel Old? These Songs Turned 10 Years Old This Year
Want to Feel Old? These Songs Turned 10 Years Old This Year
Kyzia Maramara | Mar 12, 2021
Her debut album is currently breaking records too
After "Drivers License" became a hit, people wanted more from this talented teenager. Olivia dropped her debut album SOUR just last May 21, 2021. It was well-received by everyone worldwide. If you didn't already know she was part of Gen Z, the album cover would give that away. Olivia poses with bright, colored stickers on her face with her tongue out. Ah, the perfect epitome of her generation.
The record was mostly written by Olivia herself with lyrics centered on love, heartbreak, jealousy, and the growing pains of adolescence. If you're not a teenager, it makes you want to go back to your teens and dedicate this song to that one person who broke your heart. If you're currently a teenager, well, good for you, you've got a brand new soundtrack on life.
And speaking of good for you, "Good 4 U," another single off the album, has likewise produced amazing numbers. As of writing it has 101.7 million streams on Spotify and 54 million views on YouTube. It's Olivia's second song to chart #1 in the Billboard Hot 100. A few weeks before that, her other smash hit "Deja Vu" ranked #8 in the Hot 100 charts.
She sounds even better live
Autotune does not exist in Olivia's world. The internet is torn between classifying her as a soprano or an alto but whichever vocal type, this girl does not mess around. In a span of a few months, her fame earned her a ticket to guest at SNL a few days ago where she performed her singles "Good 4 U" and "Drivers License." She sounded exactly like she did on the album. Don't believe us? Give it a listen!
Is she this generation's Taylor Swift?
you ok? no. fearless (taylor's version) comes out tonight. here's a sneak peek of one of our favorites ;)@taylorswift13 @olivia_rodrigo pic.twitter.com/RO1n3yQ5SJ

— conan gray (@conangray) April 8, 2021
It's no secret Olivia is a huge Swiftie. Even though she was a mere child when Taylor Swift ruled the airwaves, she literally grew up listening to the American artist. And Taylor knows she exists. In fact, one of the tracks on SOUR, "1 step forward, 3 steps back," even sampled Taylor's "New Year's Day" melodies. Back in April, Taylor also let Olivia and fellow artist Conan Gray leak songs from her album Fearless (Taylor's Version). But that might pale in comparison to Taylor actually calling Olivia "my baby" under one of her Instagram posts.
Olivia's SOUR album was a surprise for everyone. It was surprising that an artist as young as her can pen songs with grit, meaning, and so much emotion. It was surprising it would churn out the numbers as it did. Her talent in songwriting has everyone referring to her as "the next Taylor Swift."
As for us, we think she's carving her own path. There isn't a "next Taylor Swift" or the "next Lorde." A new artist can be inspired by those before them but there can only ever be one of them. She is Olivia Rodrigo. And maybe a decade from now her songs will be blasting in everyone's living room or our kids will be saying they were born in the wrong generation.
Where can you stalk, erm, fangirl over Olivia Rodrigo?
View this post on Instagram
You can find her on all social media platforms — Facebook, Twitter, Instagram, and Tiktok (how Gen Z of her, right?). Her songs are available on Spotify if you want to have a soundtrack to your heartbreak.
Check us out on Facebook and Instagram and be the first to know about the latest news and coolest trends!