Last night, Filipino boy group SB19 received a nomination as Top Social Artist from the Billboard Music Awards (BBMAs), and fans are absolutely stoked. Trends have been dominated by hashtags and keywords congratulating the group for this new achievement, and Pinoys couldn't be prouder.
In case you still haven't heard of them (have you been living under a rock?!?), SB19 is the first ever Pilipino Pop group composed of five members: Pablo (formerly known as Sejun), Josh, Stell, Ken, and Justin. They are managed by Korean entertainment agency ShowBT Philippines. And now we're breaking down why we believe our very own SB19 deserves that shiny new BBMA nomination.
SB19 is a trailblazer
View this post on Instagram

SB19 has collected a lot of firsts. The first ever P-Pop group in the country. The first Filipino act to chart on iTunes Top Albums in 18 countries within 24 hours of release of their debut album. The first Filipino act to enter numerous Billboard charts: Next Big Sound, Social 50, and Emerging Artists. And now the first Filipino group and first Southeast Asian act to be nominated for the BBMAs for Top Social Artist. This is the first nomination for a Filipino artist at the BBMAs. For all that, they are credited for paving the way for the debut of Filipino musical acts with a similar level of training and talent.
They're talented AF
Their songs, performances, and music videos can attest to that. They are able to follow complicated choreography while flawlessly belting out lyrics.
Aside from their skills in singing and dancing, the members also boast of their individual talents. Pablo is a songwriter and producer. Stell can do impressions of celebrities on top of being a choreographer. And even before their debut, Josh and Ken, along with Stell, used to post a lot of dance and song covers and sometimes even entered competitions (and won!). Bunso Justin loves to draw both traditionally and digitally, and he even shows off his skills in the "Go Up" music video.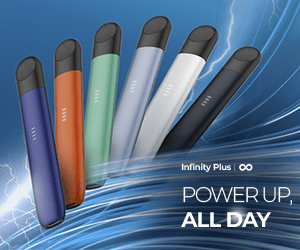 They've got a lot of bops
From their debut single "Tilaluha" and the viral "Go Up" to the soft ballad "Hanggang sa Huli" and the frontliner-dedicated "Ikako", SB19 proves that they've got a wide range of music to offer audiences.
There's never a dull moment with SB19
When they're not exuding charisma while dancing and singing, the members are just like us normal people. They goof around. They tease each other. They're sometimes even deemed "crack heads" by their fans for their sense of humor. You only need to watch one of their vlogs or reality shows to find out how witty and funny these guys are and get dragged into hours and hours of SB19 content.
They're so humble
Despite all the achievements under their belt, the members remain down-to-earth and humble. Just look at their fandom name: A'TIN. Pronounced as 18, it's made to signify that the fans come before the group, because 18 comes before 19. And it's a play on the Filipino collective pronoun atin (ours), because SB19 believes their success wouldn't be possible without A'TIN.
"There is no SB19 without the A'TIN," claimed London-based scholar Ruanni Tupas, who has been following the group since "Go Up" was released.
SB19 loves their fans so much
View this post on Instagram
A'TIN Philippines admin Rahj Almazan shared with Bandwagon how the band really interacts with fans, saying they members are really "down-to-earth" and "accommodating."
"Sometimes, they get scolded for being too extra with fan service. They love the fans so much that they work hard to give them the best of everything."
They give back a lot
View this post on Instagram
To thank their fans, the members send them handwritten notes whenever there's a new milestone. They hold fanmeets and concerts for free — or at least at a very affordable price! SB19 really goes above and beyond to reach out and connect with A'TIN.
And because of the outpouring of love from the band to the fans, the fans in turn give back to the community, too. A perfect example is the relief donation drive that the A'TIN fandom held last November to help those affected by Typhoon Ulysses.
And the fans return the love
View this post on Instagram
As dedicated as SB19 is to their fans, A'TIN is just as much devoted to their idols. And they prove this by helping the band achieve new heights. Fans frequently interact with SB19's social media pages to promote the group and their music. They frequently dominate the Twitter trending topics with several hashtags just for the group.
And all these efforts came to fruition so many times. When SB19 entered the Billboard Social 50 chart. When SB19 was named the most mentioned account on Twitter Philippiines in 2020. And now, when SB19 was nominated as Top Social Artist.
What other reason could you add to this list, A'TIN?