Ayan na naman siya. As if the mandated family reunions last holidays were not enough catastrophe to break your confidence, here's another alternative holiday that will surely bring your weather down. There's no way to avoid the coming typhoon that would bring scattered painshowers and blunderstorms.
Being single sucks this time of year. It is like being a kid in a cousin's birthday party. You're required to be there and pretend to enjoy the party for their happiness; but deep inside, you just hate your cousin. And then far deeper, you just really want a party for yourself. If your relatives and friends would just know, for whenever they fire their bakit-wala-ka-pang-karelasyon questions, how badly you want to scream, "KUNG MERON LANG, ipapasa ko agad sa Facebook!"
So, if you're dating Netflix and that last tub of ice cream in the fridge and hate every single moment of it, stop imagining you're in a sappy music video whenever you pass by couples. It's time for that reality check that may make you realize, "yeah, it's not you, it's me."
You're not that open
Remember that inspiring story of the lotto winner who took home 67M pesos without having to buy a single lotto ticket? Yeah, me neither. BECAUSE IT WILL NEVER HAPPEN!
There's nothing wrong with having standards but don't come crying if no one qualifies. Who knows? Maybe that person who adores you for the longest time will be the best relationship you will ever have – only you won't get to experience it because you thought he/she doesn't look the part.
Just be open. If someone decent asks for your number or someone you know asks you out, go ahead. Save the boyfriend/girlfriend appraisal for the actual date. Like lotto, dating is a numbers game. More entries, more chances of winning.
 You're easy
But it doesn't mean you have to buy all the tickets. In the insatiable need to fill that intimacy gap, we sometimes forget to think long term. Di na laway ang tumutulo sayo, desperation na.
Oh, you're just having fun? That's fine. Pero wag kang magrereklamo na wala nang matinong lalaki/babae sa mundo dahil ikaw mismo, di matino ang judgment mo.
Think about it. Fuccbois are enabled by girls who "date" based on looks and not on character; ironically, these are the same girls who proclaim that they hate fuccbois, especially those that they have "dated" before.
The key: really getting to know the person beyond looks. It will open you to the right kind of dating pool.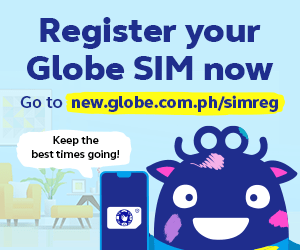 You're bitter
Who doesn't want to have a relationship with someone oozing with so much bitterness against relationships? So enticing!
It's not the world's fault (or ng lahat ng lalaki/babae na "pare-pareho lang naman!") that you experienced pain in your last attempt at love. So, don't put it on them. If you got hurt, don't antagonize the rest of the population – you know, your only source of your next potential relationship.
You can only be bitter or better; never both. And only one of these can make you move on.
You're going after the wrong person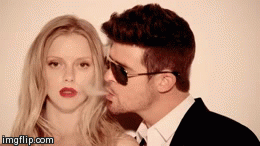 So, if you're not bitter about your past, maybe you want to be bitter in the future? Ibubuhos mo lahat ng effort sa isang taong ayaw naman sayo tapos magngangangawa ka na pagod ka na maging single? We have a term for these people and… my editor just said it's too racy so I can't write it here.
If you're gonna be a devotee of the wrong person, why not be a devotee of the right one instead – like God? Chasing the wrong person or the convent, take your pick for your pledge to forever singlehood.
Falling in love is fate's doing; staying in love is yours.
You're watching too much romcoms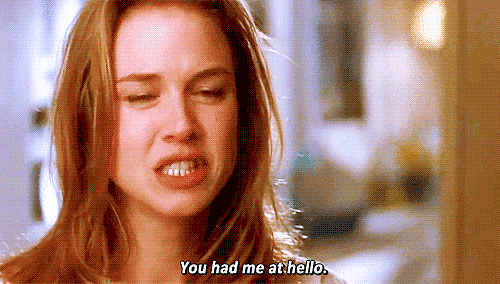 There's a reason why you see these romantic movies in movies. The meet-cute. The sweeping-of-the-feet. The head-over-heels. The happy ending. They are all written up. They are designed to make you feel something beyond the normal for the little time you'd be inside the cinema house.
On the other hand (if you haven't figured this out yourself), it turns out that you can't write your own life. So, don't let these films brainwash you on what love should be or how it should be had. Drop your ridiculous expectations. There's no love at first sight, shot in slo-mo against a cheesy love song. Real relationships are based on hard work & understanding and you won't appreciate the entire beauty of it in just 2 hours.
You're always busy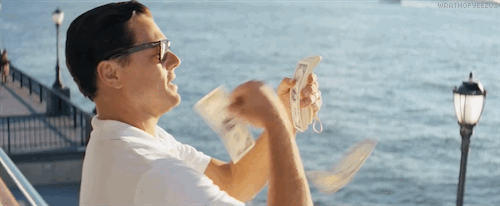 Unless you're one of those who want to walk down the aisle with his/her one and only laptop, you just gotta give yourself some slack in order to have time for dating. Aren't you tired of saying "focus muna ako sa career" knowing fully well that that is not the real reason you're single? Ang daming napagsasabay ang work at relationship nang maayos ha – please nga, wag kami.
Everything needs time and attention to grow, kahit halaman. There will come a time that we can buy boyfriends and girlfriends in olx.ph but as of now, we need to make an effort to meet one.
What do you lose if you make time for dating, anyway? If it was a bad date, you'd learn something for the next one. And I don't need to tell you what would happen if it was a good date. No one is too busy for something that's important to them.
You're way too independent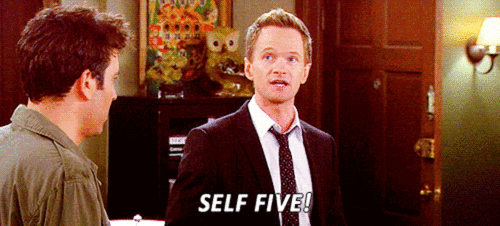 How could you be complaining about being single when the only person you want to spend time with is you? Standing on your own two feet is commendable, but when you stand alone for the both of you and your date, you'd be better off with an escort.
Dating is a two-way street; this is so cliché that the street already needs repair. But if you can't still see the value of letting your date feel needed at times, you'll be singing "All By Myself" on your self-wedding. I'm sure you and you would like that performance.
It's going to be hard but you have to adjust if you really want to end your singlehood. Maybe you're not used to texting someone late at night, so you may have to push an extra effort to stay awake. It's the small sacrifices that will give a big payoff.
You're at life's crossroads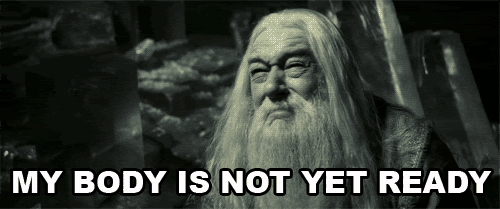 Ultimately, you may still be single because you're not yet ready. You have to figure things out for yourself first.
You may feel like a wreck today and you may think that having someone in your life would make you feel better. First, that's a selfish reason to be in a relationship and never a good reason to start one either. Second, you'd be worse than when you were alone because you now have someone else's wreck to think about.
How will you be able to love if there's no fully-functioning you to begin with? We would always have our insecurities and low points. But we have to keep these from affecting the way we treat the world. Your frustrations with your own appearance should not affect your work performance; your issues with your family should not manifest in your outputs. If you can successfully compartmentalize your anxieties, then you may be ready enough to meet someone else.
Remember, even if Trisha had Popoy at his worst, he still ended up with Basha.
So what's your excuse? Let us know below!