While growing up, most Filipinos are often asked, "Anong pangarap mo?" Some might say a dream job like an astronaut or a celebrity, while others might say they want to be married to the love of their life. But as young Filipinos grow up, the answer to this question becomes vaguer and vaguer, until eventually, there isn't a real answer anymore. This is what the study conducted by Dream Project PH found out: that 7 out of 10 Filipinos don't have a dream. These are some of the possible reasons why:
Need for role models
Young Filipinos often hear, "Mag-aral ka nang mabuti, para makahanap ka ng magandang trabaho at maging masarap ang buhay." This mindset of the older generation that a well-paying job would be the key to a good life seems to have prevented many younger Filipinos from looking beyond. Once they get a job, they don't seem to know what to do next, because this is what they've observed and have been told by their elders. But what's next after that? Young Filipinos need to see the what-could-be in the older people around them.
Limited perspective
Most of today's youth are growing up with access to more knowledge and connections through the internet and technology, but it might also be one of the biggest reasons for a narrowed perspective. With virtually anything accessible for them with just a click, there's not a lot left they can challenge themselves with, which would then possibly lead to them limiting themselves in the future. That's why it's all the more important to present the younger generation with different futures and possibilities that they can choose from.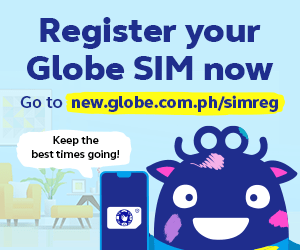 Limited opportunities
But a wider perspective may still be useless if there are not enough opportunities for each youth. With the ever-growing population in the country, there are more and more youths who need to find their own way, and fewer opportunities available for everyone. Every student is working hard to graduate and find a job and earn money, but would every student be able to do so? Probably not.
Fear of failure
The younger generation is afraid to take chances more often than not. Most Filipinos worry about others' opinions about them if they fail. This fear hinders them from trying new things and tends to make them forget that beginners often fail before they find success. The key to this is to change the mindset from being a failure to gaining experience and building skills. Experiencing something is the only way you can actually learn something, and failure is part of that, too.
Discouragement from others
While parents do encourage their children to pursue studies to get good jobs, not all parents and guardians are always supportive of the youth's dreams. Most young Filipinos are encouraged to go for smart career choices like engineering, medicine, and the like as opposed to the arts and literature. "Hobby lang yan" or "Walang pera diyan" could be some of the things you've heard as a youth. And repeatedly hearing this would most likely turn you away from pursuing your dream further.
Lack of self-confidence
Continuously hearing discouraging words from others would also batter your own self-confidence. It doesn't help that most youths spend more time online than not, where they usually see the better side of their peers' lives and never the bad, which may lead to comparisons that wouldn't boost their self-confidence at all. That's why it's important for parents and guardians to continuously connect with their kids and create an environment that encourages them about themselves and their passions.
Lack of resources
Most Pinoys are living day to day, paycheck to paycheck. There might not be any room for worrying about school bills or a business budget. Because when daily life forces you to worry more about the food on the table than anything else, having a dream and fulfilling it may not even enter your mind at all. Your daily goal and purpose would be to provide for yourself and your family, and that's a reality most Filipinos face every day.
A dreary-looking future
Climate change and a slowly dying planet. Numerous doomsday near-misses. A global pandemic of two years and still counting. The current living situation of the world is already depressing enough — what more the future? The younger generation finds that there is no future and humanity is essentially doomed with everything happening on the planet. So many are questioning, what is the point of having a dream in this kind of world?
This may be one of the reasons why the YOLO movement has become immensely popular after 2012 (a.k.a. doomsday near-miss!). You only live once, so why not do whatever you want to do? We may not know what we want to do in the long run, but at least we're living in the now, right? Right?!
Do you have a dream? Tell us about it in the comments.