The Korean reality show Single's Inferno is easily one of the most talked-about Netflix series of January, and for good reason. It's got a good-looking cast, plenty of romance, and enough drama to keep you hooked for all eight episodes (each over an hour in length). There are quite a few standout cast members, but for many netizens, one was easily the most likable. Here are just a few reasons why we can't help but root for Kang So-Yeon.
(Warning: Some spoilers ahead. If you haven't watched it yet, bookmark this page, go ahead and binge Single's Inferno, then come back here when you're done.)
She's STRONG

If you need extra motivation to get your 2022 exercise regimen in order, just look at So-Yeon because she's basically peak #FitnessGoals. She can excel at basically any sport — boxing, swimming, golf, tennis, basketball, running, jujitsu, judo, weighlifting, yoga, pilates, free diving… you name it, she can probably do it.
Even the guys at Single's Inferno were in awe of her performance after she effortlessly won the second challenge:
Get Fit: 8 Exercises to Get Into for a Healthier You
Get Fit: 8 Exercises to Get Into for a Healthier You
Kyzia Maramara | Mar 12, 2018
She's a low-maintenance icon

First of all, don't get us wrong: there's absolutely nothing wrong with doing your best to look snatchedt — especially when you're trying to win strangers' affections on a reality show. But So-Yeon just let her natural beauty shine, showing us that you don't have to cake your face in makeup to look amazing. (If only we could all be as effortlessly gorgeous.)
She's a real #girlboss

She's more than just a pretty face and a hot bod — she's an entrepreneur too! So-Yeon revealed during the show that she runs a boxing gym (HitFit Boxing), but she didn't stop at that. Late last year, she launched her own athleisure brand, GoodRound. You just gotta admire that hustle!
View this post on Instagram
She defies ageist standards
As the oldest contestant on Single's Inferno, So-Yeon was definitely at a disadvantage. And sadly, many Korean viewers of the show even made fun of her age, calling her names like "Aunt So-Yeon". Some fans said that she was cast for "shock value" because contestants weren't supposed to reveal their ages until they expressed interest in each other. But So-Yeon just proved that age is just a number and that 34-year-olds can still look freaking amazing.
View this post on Instagram
She speaks her mind

From what we saw on the show, So-Yeon is the kind of person who wears her heart on her sleeve. She's not afraid to be vulnerable and to have difficult conversations. On Single's Inferno, this worked to her advantage, and other times, it blew up in her face. Either way, we gotta admire her for her gutsy approach to love and relationships.  Sure, this straightforward approach might have rubbed a few people the wrong way, but we can't deny that she had nothing but good intentions.
8 Korean Variety Shows You Should Watch
8 Korean Variety Shows You Should Watch
Jerica Chingcuangco | May 10, 2018
She's multi-talented
View this post on Instagram
Did you know that So-Yeon used to be in a K-pop group? Now, you do. Our girl used to be part of a 2nd gen group called WE. They might not have made it big, but this stint definitely shows us just how talented she is.
But wait! There's more!
She's also an actress — she made her acting debut in the 2016 web series The Facetale: Cinderia as one of the female leads. We stan a versatile queen!
She's got a great sense of humor
View this post on Instagram
She might not look like it at first glance, but So-Yeon can be quite a goofball. Just check out her Tiktok or Instagram reels for proof. (And while you're at it, give her YouTube account a follow for her vlogs and shorts!)
She might not have been the most popular on the show, but she definitely won our hearts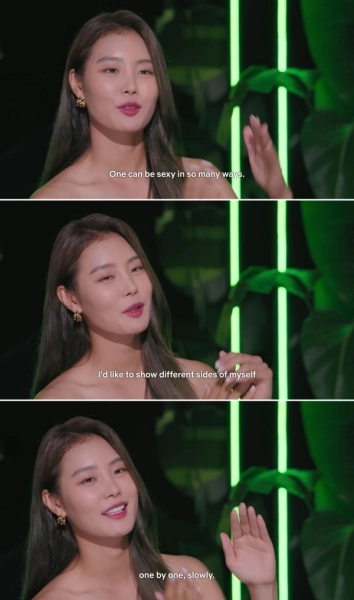 When So-Yeon was first introduced, she talked about how there are many ways to be sexy, and that she has many sides to herself. And we definitely believe her now. Her sexiness isn't one-dimensional, and though she didn't have guys fighting over her like some of the other female contestants did, she's won us over. We have no choice but to stan.
Who did you root for in Single's Inferno? Tell us about it in the comments!