Whether or not you believe in angels, they definitely exist in the metaphorical sense. Take, for example, the aptly-named Angel Locsin. Not only is she an amazing actress, she's also a woke queen who puts her money where her mouth is. Last month, she raised almost P11 million through her #UniTentWeStandCampaign, providing 28 hospitals with specialized tents for COVID-19 patients.
And she hasn't stopped. On May 18, she announced on Instagram that she would be reviving her Shop & Share initiative, which she started back in 2009 to help the victims of Typhoon Ondoy. Back then, celebrities donated their personal items to auction them off on eBay, and all the proceeds went to the Philippine Red Cross.
Now, she's calling for celebs to come together and raise funds again, this time to purchase test kits.
"We would like to purchase test kits and allow testing opportunities for the poorer sectors in the hopes of helping out in the efforts to provide mass testing in the country," she wrote in her caption. "Yes, in support of mass testing. Because in this way we can make a higher impact, by pushing the TEST-TRACE-ISOLATE/TREAT formula that is the only proven way to defeat the virus."
This is why we stan! But just cause, here are 8 more times this real-life angel showed us that she's more than just a pretty face:
She's a true philanthropist
View this post on Instagram
In case it wasn't obvious from her recent efforts against the pandemic, Angel is the real deal. It's no wonder why last year, Forbes Asia dubbed her as one of Asia's 2019 Heroes of Philanthropy. Being the humanitarian that she is, Angel is very hands-on when it comes to helping her fellow Filipinos. Whether it's donations for calamities or scholarships, what makes us love Angel more is that she personally goes to her beneficiaries to meet them. What a modern-day hero.
She supports a wide range of causes
View this post on Instagram
Angel's scholars
Angel is truly a model celebrity everyone should look up to. She supports women's causes, human rights activist, and she even has a scholarship fund! In June 2019, she helped send 31 kids to school. It's true that there's no greater gift than the gift of education. Thanks to Angel, these children now have a brighter future.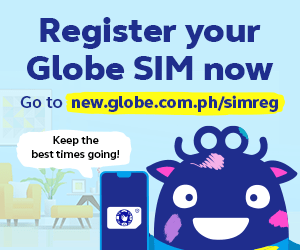 She skipped the Star Magic Ball 2019 to make a statement
View this post on Instagram
All because she wanted to donate directly to the beneficiaries. Star Magic Ball, now known as the ABS-CBN Ball is one of the most glamorous events in PH showbiz, and has been called a local version of the MET Gala. Though the ball is a charity fundraiser and she appreciated how other celebs were raising awareness for a good cause, Angel thought it would be better for her to donate the amount that she would've spent for the ball directly to the charity (Bantay Bata).
She's a savage on social media
Angel is fearless in whatever role she's given but is even more fearless online. She's never afraid to speak up, and here are some of her most iconic savage tweets and replies:
On overpriced masks during the pandemic:
Sa nagbebenta sa akin ng mask na nakalaan para sa mga frontliners natin for P1,500, MAKONSENSIYA HO KAYO

— Angel Locsin (@143redangel) March 16, 2020
On sexual harassment in the entertainment industry:
Let me be the one to break this news to you so you don't have to make excuses. The network might not be perfect but for you to be happy about thousands of people losing their jobs is pure evil. Maybe you're just having a bad day. I will pray for you

— Angel Locsin (@143redangel) May 22, 2019
She's not afraid to pick sides in a polarizing issue
Plenty of celebs choose to play safe and voice their opinions only when they're sure the majority will have their back. Not Angel. Last year, she spoke up against the PNP red-tagging* left-leaning party lists and then-Senator candidate Neri Colmenares.
It's the lies and black propaganda I don't understand. If you don't believe in him don't vote for him. Spreading lies and destroying the reputation of someone with pure intentions is what I don't agree with.

— Angel Locsin (@143redangel) May 13, 2019
* Red-tagging: labeling people "communist" or "terrorist" regardless of their actual beliefs or affiliations.
She owns up to her mistakes
Back in the 2007 elections, Angel endorsed Koko Pimentel. Mistakes were made, and she knows it.
Eww

— Angel Locsin (@143redangel) March 25, 2020
She's willing to go the extra mile to help
While plenty of celebrities voiced their support for the communities affected by the Battle in Marawi back in 2017, Angel actually flew there and personally distributed aid. She's just on a completely different level.
Influencers and Celebrities Who are Helping Fight the Battle Against COVID-19
Influencers and Celebrities Who are Helping Fight the Battle Against COVID-19
Ina Louise Manto | Mar 27, 2020
She gave us this iconic scene
Four Sisters and A Wedding is a modern classic. The movie gave us the iconic "Ma, I'm sorry" and "Bakit parang kasalanan ko?" But Angel was doing the Lord's work in this scene. It's just… *chef's kiss*
Do you know any celebs worth stanning? Tell us below!