When it comes to browbeating us to submission, 2020 has really has managed to master it. Here we are, dealing with the worst health crisis to hit the world in nearly two centuries, and instead of finding reasons to come together, we people end up finding more reasons to opt out of the human race.
Just another one of those reasons is that the Anti-Terrorism Bill, sealed and delivered, didn't even need to be signed by the president to finally become law — but he still signed it anyways, as of this writing. If he does nothing about it, the bill just lapses into law, with very little fanfare, and we can now have all those amazing things we've mentioned before.
Yet despite all of that, we haven't been saying much about this bill, even if it's set to change our lives on a fundamental level, as if 2020 hasn't forced us to do that enough times yet. And here are just 8 reasons why we've found it difficult to talk about the bill lately after going on about it non-stop for a week or two…
8. Because the president just signed the bill, so it's done.
That means the battle is over, right?
Why The Bill Still Matters Here: If the way we've been raising a ruckus over the Cybercrime Law — a law that came into existence 8 years ago — is any indication, then no, we really shouldn't shut up about things that can bite us over our complacency.
8 Things About Cybercrime and Anti-Terrorism Christopher Lao Wishes We Were Informed About (8 Years Later)
8 Things About Cybercrime and Anti-Terrorism Christopher Lao Wishes We Were Informed About (8 Years Later)
Kel Fabie | Jun 23, 2020
7. We are still in the middle of a pandemic.
As big of a problem as the Anti-Terrorism Bill really is, it's still not the first thing we need to worry about, if all those masks and social distancing guidelines are anything to go by. COVID-19 has really changed the world, and there's no denying it now.
Why The Bill Still Matters Here: Yes, COVID-19 matters. It should be our main priority. So why exactly did we mark this anti-terrorism bill as a priority in the middle of this crisis, and say that the real enemy of this country is drugs communists terrorism? Isn't it a red flag that we were so gung-ho about this while we remained tepid at best over mass testing?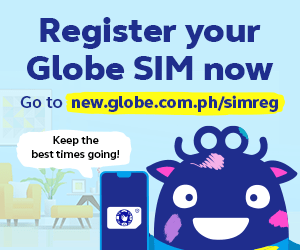 6. The ABS-CBN franchise hearings are baaaaack.
LOOK: ABS-CBN employees and supporters trooped to the House of Representatives to protest the franchise renewal of the embattled network. The House will conduct another hearing on ABS-CBN's franchise renewal today, July 6. Photos by Pino Arcenas/Rappler pic.twitter.com/z7slwlpiBi

— Rappler (@rapplerdotcom) July 6, 2020
With the livelihood of thousands of people on the line, with several congressmen playing dumb and pretending things like blocktiming (Hint: Eat Bulaga has blocktimed its whole existence on Channels 9, then 2, then 7.), disgruntled employees (Hint: who doesn't have those?) like Jobert Sucaldito, and dual citizenship (Hint: Ask this guy about it.) are all irregular things that mean ABS-CBN should be denied a franchise. It's ridiculous because everyone knows what this is about — they're not even pretending anymore that this isn't a personal vendetta — yet when called out on it, they still deny literally everything.
Why The Bill Still Matters Here: The anti-terrorism bill is being reported on heavily by media outfits. Think about the media groups that are getting the hint what this whole ABS-CBN brouhaha is really about, and how that will affect their reportage adversely. Now think about the circumstances that make the anti-terror bill more prone to abuse. That's right: when there's little to no media watchdog oversight going on.
5. Because some folks in the government seem to think the law doesn't apply to them.
Don't use the line "Law is law and we should obey it." Because if the administration is truly with the rule of law, Mocha is already jailed for spreading fake news, Sen. Pimentel and Gen. Sinas for violating quarantine protocols and regulations

— JAMES SANTIAGO (@bryanjames2002) July 2, 2020
When it's us, we get punished to the full extent of the law.
When it's Sinas, Pimentel, Gwen Garcia, even Harry Roque, well…
Why The Bill Still Matters Here: If you think these people had impunity in spades, wait 'til they start tagging people they don't like as terrorists, while they make anyone who remotely disagrees feel the sheer terror. It will be so much fun (No. No, it won't be.).
4. BLM and the latest cause du'jour.
Nobody is going to say black lives don't matter here, but when we have people saying this while cheering on the cops who murdered Kian de los Santos, there's a huge disconnect going on. Is someone more sympathetic just because he's stateside?
Why The Bill Still Matters Here: Similarly, when people get labeled terrorists because it's convenient to do so, shouldn't we be wondering even more if Filipino lives matter in the frigging Philippines?
Netizens Ask: How Can You Support #BlackLivesMatter and Stay Silent About Injustice in the PH?
Netizens Ask: How Can You Support #BlackLivesMatter and Stay Silent About Injustice in the PH?
Cristina Morales | Jun 01, 2020
3. Our burgeoning national debt.
Isn't it conspicuous how much money we now owe, with our government borrowing more money than the last five presidents combined? Isn't it even more conspicuous to notice that we have, ermm, nothing very little to show for it?
Why The Bill Still Matters Here: Are we really supposed to let people who keep borrowing money that they don't seem to be spending on a pandemic tell us who the terrorists are?
2. The Sulu "misencounter."
The killing of 4 soldiers by policemen in Jolo, Sulu was not a "misencounter" based on the video of the incident, said Napolcom Vice Chairman Rogelio Casurao, noting that there were no firearms around the vehicle used by the victims. pic.twitter.com/Gr351Bvvgq

— ABS-CBN News Channel (@ANCALERTS) July 5, 2020
Remember when we lost 44 of our finest cops to terrorists we were trying to catch? We were pretty pissed off about that.
Now. Remember when we lost 4 of our finest soldiers to cops who were either trigger-happy idiots or plain murderers? And how that incident led to us to lose the trail on a bunch of actual terrorists the soldiers were hot on the trail of? And yet, we're not supposed to be pissed off about that?
Why The Bill Still Matters Here: Are we really supposed to let people who kill actual soldiers fighting terrorism be the ones to tell us who the terrorists are?
1. Because gaslighting.
We've been blamed for the pandemic, being called "pasaway" despite all indicators pointing to us being among the most compliant with lockdowns in possibly the world (sure, there are outliers, but we're speaking about the majority here). We've been blamed for every misstep the powers-that-be have made, while they claim credit when something goes right. This pandemic forced officials to blame the masses more than they ever have, probably because they can't blame Noynoy for it anymore. And it's happened so much that when these people get caught breaking the law they insist we should follow, it's still our fault because we are keeping an eye on them.
Why The Bill Still Matters Here: Because we know who the real terrorists are. And it certainly isn't us.
*The views and opinions expressed in this article are solely those of the original author. These views and opinions do not necessarily represent those of the 8List.ph.