Korean dramas are not really known for action. Their audience looks more for love and kilig and comedy than brawls and brawns. But occasionally, a K-drama full of action, when mixed with a romantic storyline, like City Hunter becomes a hit with K-drama viewers. And here's yet another one that just might capture your fancy: Vincenzo starring everyone's favorite Song Joong Ki.
Warning: Minor spoilers ahead. Proceed at your own discretion.
It sounds so serious and dark . . .
This drama tells the story of titular Vincenzo Cassano, a Korean-Italian lawyer and mafia consigliere (basically a lawyer for the mafia) as he goes back to his home country to secure the gold hidden under a building called Geumga Plaza. The building is nearly empty except for a group of odd residents still refusing to leave despite the many difficulties they encounter there. There, Vincenzo also meets kindhearted lawyer Hong Yoo Chan and his somewhat-estranged daughter Hong Cha Young, also a lawyer.
Vincenzo's plan was simple and straightforward: make the residents leave, unearth the hidden gold, and live out his days on some remote island. Unfortunately, pharmaceutical company Babel wants the land where Geumga Plaza stands and they'll do anything to get it, including murder. So Vincenzo ends up getting involved in the residents' fight against Babel to protect the building (and his gold).
. . . but it's actually hilarious . . .
All the promotional material made it seem like it would be so serious, but when you actually watch it, you'd be surprised by the funny dialogue and hilarious scenes mixed in between all the action. Touted as a dark comedy, Vincenzo is more than just a drama about a mafia member.
Its brand of humor is a mix of cartoonish and deadpan. Some of Vincenzo's plans to put a stop to Babel's evil schemes are so ridiculously unreal. Case in point: this mafia guy pretended to be a shaman to trick his enemy — like what?! Or when he ends up getting saved by his nemesis pigeon (yes, this mafia has a feud with a pigeon). And when the residents fought gang members to protect the plaza and ended up recreating Delacroix's painting "Liberty Leading the People" depicting the French resistance.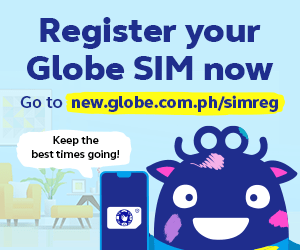 . . . with a lot of action
Still, despite being largely comedic, the drama is packed with action scenes that would keep you on the edge of your seat (until you get used to all of it). We actually think Song Joong Ki did more fight scenes here than he did during Descendants of the Sun.
8 Reasons 'Sisyphus: The Myth' Needs to Be on Your 'To-Watch' List Soon
8 Reasons 'Sisyphus: The Myth' Needs to Be on Your 'To-Watch' List Soon
Tim Henares | Mar 01, 2021
Plot twists upon plot twists
The comedy aspect isn't the only thing that would surprise you. The plot is full of twists and turns (again, until you get used to all of it). Without dropping any spoilers, one of the plot twists with the biggest impact happens a few episodes in. One of the characters you were probably cheering on isn't all as they seem, because the character was just acting out a role. Props to them for their double-layered acting prowess!
Aside from that, you'd be witness to too much corruption and evil schemes. Vincenzo is a mafia member, so you shouldn't expect him to be clean, squeaky good. He's an anti-hero ready to do bad things for whatever he wants. But the enemy is even worse — when you think they actually reached the maximum level of evil, they just go further. So make sure to hold on to your seats.
A lot of things are happening, but the subplots are still as interesting
There are a lot of plot twists, so of course, there would be a lot of threads to follow. The overarching plot of Vincenzo's attempt to get the gold while stopping Babel from demolishing Geumga Plaza remains central to the story. But in the characters' journey to get to where they want to be, several things happen all at the same time from becoming close to the Geumga residents to dealing with Vincenzo's painful past (and several evil schemes in between).
Song Joong Ki shows off his acting chops
the changes in his facial expression in a split second and the anger inside him reflecting through his eyes; this is #vincenzo cassano beautifully portrayed by the one and only song joongki. he really nailed it. #vincenzoep16 pic.twitter.com/FYkYgmNQs0

— j. (@s00js00j) April 11, 2021
Song Joong Ki is either billed as a good guy (Descendants of the Sun, Arthdal Chronicles) or as a wronged poor man (The Innocent Man, The Werewolf Boy, Space Sweepers). This makes his role as a mafia here so refreshing, where he's a dapper young gentleman on the surface, badass mafia in the shadows. And it's amazing how he's able to go back and forth from funny and serious without difficulty. Episode 16 is perhaps where he shines the most as an actor, where he was able to show a wide range of emotions in a single episode. We won't tell you what happened; just watch it.
And his lead lady Jeon Yeo Bin doesn't come up short
An up-and-coming actress, Jeon Yeo Bin doesn't have as many acting credits as her male lead. But she shines in her role as quirky, sharp-tongued Hong Cha Young. Some might say her acting was too over the top, and it probably was at first, but later in the drama, when more sides of her character are shown, you might see that that was just a part of her mask to hide her guilt from putting her father at a far distance. Jeon Yeo Bin is able to depict how Hong Cha Young is so reckless and biting yet funny and vulnerable at the same time.
The supporting characters can even keep up
Vincenzo has a whole ensemble as supporting characters that you might have a hard time keeping track of everyone. But each one gets to add even just a little bit more nuance to Vincenzo's story from the Geumga Plaza residents to the people at Babel.
There's also a lot of recognizable faces in surprisingly different roles. You may not recognize kindhearted lawyer Hong Yoo Chan as (Yoo Jae Myung) the despicable Chairman Jang in Itaewon Class. Actress Kim Yeo Jin was also in Itaewon Class as Jo Yi Seo's overprotective mother and in Extracurricular as the helpful detective Lee Hae Kyung, but she turns into a senior lawyer holding no evil or corrupt bars in Vincenzo.
And there's the absolutely adorable scene-stealer Kwak Dong Yeon, who plays Babel Chairman Jang Han Seo, who you might remember as one of the patients in It's Okay to Not Be Okay or as the second love interest in My ID is Gangnam Beauty.
Currently, Vincenzo has aired 16 episodes these past weekends. They're on a break this week, so you could use this time to catch up and be ready for what's happening when Episode 17 drops on Saturday, April 24.
What are you waiting for? Watch Vincenzo on Netflix now!