It's no secret that Katy Perry's concerts are as visually appealing. Her production is a masterpiece that sets the bar high for other artists, not that she's challenging them in anyway. Her previous three tours lit up stages all over the world with her stunning dance numbers, huge LED screens, transforming it into a pink wonderland for California Girls, and of course her exceptional vocals.
Even during half-time shows, she's a crowd favorite! The precision of her LED floor performance was unforgettable. She even made Left Shark famous, although most of his fame was his own doing. We won't judge you if you're quaking with anticipation for her return to Manila because she's nothing short of excellent when it comes to live performances
To whet your appetite for her return on April 2 at the Mall of Asia Arena, here are the best moments of the #WitnessTheTour so far.
The whole show is divided into parts
#WitnessTheTour is divided into five sections: 'In The Space,' 'Act My Age,' 'Celestial Body,' 'Mind Maze,' and 'Video Game.' Each is preceded by a video interlude on the giant LED screen and each with a different theme that will have you looking forward to the next section.
The wardrobe changes
Katy Perry never did disappoint and she will have you on your feet dancing, or clapping your hands during the entire set. For this tour, she steps up her wardrobe game changing from a modern Red Riding Hood outfit, to polka dotted knee-high boots, a Cleopatra inspired look, and a striped latex costume for her Swish Swish number.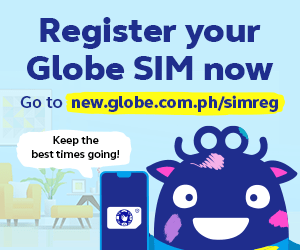 The electronic top and the return of Left Shark
Our favorite wardrobe change would have to be the LED crop top and checkered pants. The LED top spelled out the lyrics to Hot N Cold and showed two cupcakes during California Girls set. Don't be shocked if in the future you see people at parties wearing LED tops, Katy made it happen!
Left Shark also made a special reappearance and even wrestled with Katy on stage!
ok Katy Perry wrestling w left shark is the best thing I've ever seen pic.twitter.com/8LPqSXTYyT

— joybot (@joyding) February 1, 2018
The life-sized props
Leave it to Katy to make everything grand. She will conquer any stage complete with life-size props that would look just as real from those in the VIP section to those at the very back row of any concert. She has huge Venus Flytraps, a pink telephone, a huge eye projected on the screen that will stare you down, feet tall flamingos, planets hanging overhead, huge dice, and many more! To see it is to believe and be stunned.