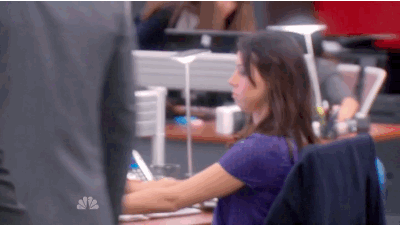 Relatable #TrabaHugot Tweets and Memes that Apply to You

By 8List
You're probably reading this right now as you casually try to avoid the mountain of work your boss backhanded you with this morning. Hey, we all need breaks at work—especially when you have a lot of feelings about said work bottled up inside of you. We understand, work is stressful, and sometimes life takes the backseat to it. Work-life balance? What is that, even?
Here are tweets and memes that perfectly describe you on any given day of the work week.
8. The fame game
People at work are like, "When you get famous, don't forget about us!" and I'm like "I will absolutely forget about you."

— Julia Johns (@heyJuliaJohns) 29 July 2014
"I'm just kidding, I'm just kidding."

7. When your boss tells a joke that isn't funny, but you got bills to pay
When your boss tells a joke that isn't funny, but you got bills to pay pic.twitter.com/DYB6k1RwhV

— Quinn (@Ghost_Wave) 15 April 2016
Oh gosh, boss, your humor is a gift to mankind.
6. What planet have you been living in?!
: "Buti ka pa, writer. Andali lang ng trabaho mo." pic.twitter.com/xH2fjxaIqk

— Brienne of Globe (@Watdahel_Marcel) 24 March 2016
"ANDALI? ANDALI?!?"
5. New year, new you
New year, new blank slate.

LOLJK briefing doc ko yan pic.twitter.com/OjIjzDVBQf

— Clients Of Manila (@ClientsOfManila) 1 January 2016
Happens to all of us—even to the bibo kids.
4. Very accurate
Wanted: Creatives. Must be hardworking, imaginative, curious, and willing to slowly die inside every single day.

— Creatives of Manila (@CreativesOfMNL) 15 September 2015
Your brain's probably long dead anyway.
3. Paycheck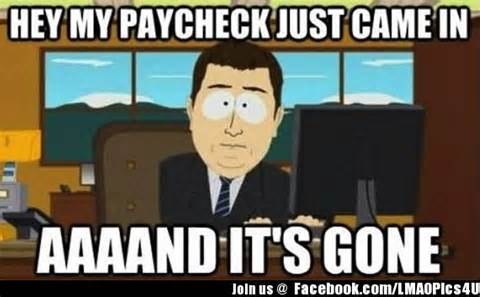 Petsa de peligro, all day errday!
2. Riri got us all figured out
Now you won't be able to get back to work because this song's stuck in your head.
1. The best and most effective way to use math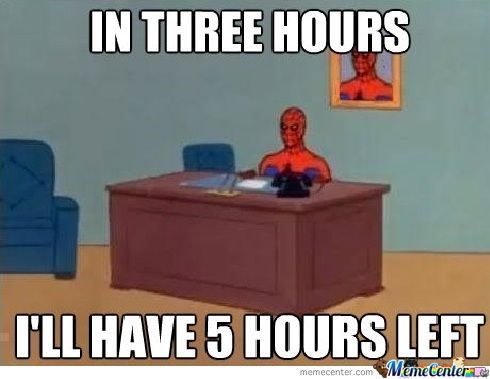 Onting kembot na lang!
What are your work, work, work feels? Sound off in the comments below!