This year's Southeast Asian Games is proudly hosted by the Philippines. Everyone's excited about it, in fact, the hashtag #SEAGamesFail has been trending nationwide since last weekend where all sorts of fiasco went down. This event is just an endless string of bad news unfolding every hour quicker than those workers can finish the game venues. And speaking of unfinished stuff, since it seems as if nothing is final yet for this momentous event, maybe we can add more games?
Kaldero Relay Race
This is not your ordinary SEA Games cauldron.

Aside from its clean and simple design, the organizers jacked up its price tag to make it easier to plunder money.

Php 55,920,000#SEAGames2019 pic.twitter.com/5xuGMyJt8V

— Malacañang Events and Catering Services (@MalacananEvents) November 18, 2019

Mechanics: Each team will be given a giant cauldron or kaldero (organizers aren't allowed to say how much it costs) and players have to ride it down a precarious unfinished skate park. Once they reach the bottom, they have to drag it up for the other players to ride.
The second part is where players have to scale the Php 55M 50-meter-tall SEA Games cauldron to retrieve the clue at the top and proceed to the next game.
Figure sleeping on chairs
What a shame! The way they DISorganized the SEA Games was very poor and it's very sad and I don't see any beauty in it.#SEAGames2019#SEAGamesfail#cto pic.twitter.com/8RwNoMqhPN

— Jeffrey Paira (@JeffreyPaira) November 24, 2019
Mechanics: The early birds for the SEA Games might have had a little practice but the rest of the teams could catch up. This game requires the players to line up chairs, lie on them as comfortably as they can, and sleep. Simple enough. Perfect points for those who can make it look like the most natural and easiest thing ever.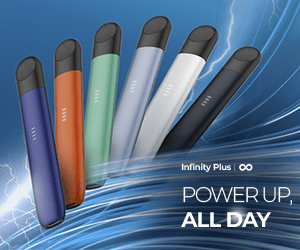 Pahabaan ng intermittent fasting hours
LOOK: #SEAGames2019 athletes habang kinakain ang mga pagkaing bigay ng mga organizers. #SEAGamesfail pic.twitter.com/cn89wYLAoQ

— Malacañang Events and Catering Services (@MalacananEvents) November 25, 2019
Mechanics: Do everything but eat for the entire duration of the Games. This seems easy enough since athletes are being served street food for meals anyway.
Logo and mascot design competition
I'm not good editor pero if someone will ask me to edit out for tarpaulin that can be used to welcome our guest, I'll do it for free. The fuckk. Is this how our government prepare for SEA Games? Shame. Totally flop. Y'all must disappear.#SEAGamesfail #SeaGame2019 pic.twitter.com/iQqMeMV4VX

— 🥀 JC 🦄 (@iamchristevans) November 25, 2019
Mechanics: Seeing as the current SEA Games logo should be treated as more of a suggestion than an official logo, athletes and artists will have to come up with the best logo for the games. They can be as creative as they want but their logo has to have historical significance and not just colorful bubbles, obviously.
Fashion show while wearing the Php 5,150 polo shirt and the Php 2,400 cap
Polo shirt: P5,150
Round neck shirt: P2,480
Track jacket: P6,310
Track pants: P7,400
Shorts: P5,100
Socks: P2,700
Backpack: P3,190
Running shoes: P3,950
Cap: P2,400 https://t.co/SQRWW68Bx6

— Barnaby Lo (@barnabychuck) November 23, 2019
Mechanics: Simple: purchase the polo shirt and model it. Just look at how excited the SEA Games organizer is to model his own fit:
Meanwhile, PHISGOC Chairman Alan Peter Cayetano and Vice Chairman Abraham Tolentino fit their outfit for the gala and opening of #2019SEAGames. Both are designed by Rajo Laurel. 🇵🇭 #SEAGames2019 | via @isay_reyes pic.twitter.com/gD19ELPyVX

— TwoCityTrails🏐 (@TwoCityTrails) November 24, 2019
Top Chef cooking segment
Awit sa KikSiLog. C Games dapat hindi Sea Games. C for Corruption. Charot! pic.twitter.com/OZyNJb715L

— Ethel Booba (@IamEthylGabison) November 25, 2019
Mechanics: Athletes and their coaches will be given a limited budget with which they have to plan three healthy meals. The most important element in this game is the calorie content each meal will have. The team who will come up with the healthiest meal will be awarded and bonus points will be given for the team who had the most affordable meal.
Match the ID with the owner
Excited na ako sa ID ko baka mukha ni John Lloyd nakalagay https://t.co/WplruHXHOs

— Jeff Canoy (@jeffcanoy) November 25, 2019
Mechanics: A bunch of assorted IDs will be placed on a table. The first team to match 10 IDs with their owners will be declared winners. Don't belittle this game, it's actually a lot trickier than it sounds as some of the IDs have wrong photos on them. This will require group effort.
Calligraphy contest
tangina maganda pa menu ng canteen namin sa school amputa ano yan https://t.co/Uz2IhV99YA

— Because (@because0801) November 24, 2019
Mechanics: Having someone in your team with great penmanship will guarantee your country a gold medal. All the teams have to do is recreate banners using nothing but a pen and a paper. They can put borders and designs all they want but we're looking for that menu-perfect calligraphy.
What other games can you add to this year's SEA Games? Share them with us below!